Ok so I still haven't packed my hospital bag even though today marks my 39th week of pregnancy – a silly superstition that if I am too ready, the baby will be "late". I did buy a few things to throw in there when the time comes, however. These items are great for the hospital stay and beyond… like days when showering or eating a meal like a real person at a table just doesn't seem to happen. This week's Friday Faves is full of ways I like to fake it.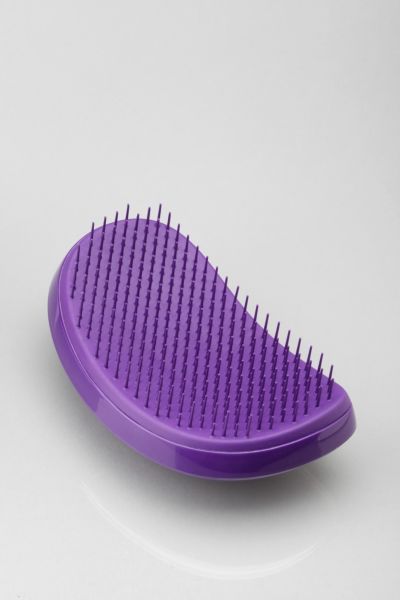 My sisters and I were all blessed with lots of hair. Mine is fairly long and a pain in the butt to detangle. I squeezed in my last-hurrah hair appointment over the past weekend and the girl who cut my hair, detangled my entire head in like 10 seconds with this brush. She was going on and on about how great it would be for me and how it is gentle on your hair but extremely effective la-di -dah etc… I usually tune them out because I know they are just trying to sell their products. She ended by saying I could pick one up at Urban Outfitters because they don't sell them at the salon. Guess she wasn't throwing me a sales pitch after all. If I am lucky enough to shower on any given day, there is little time to sit combing out knots. Had to have this.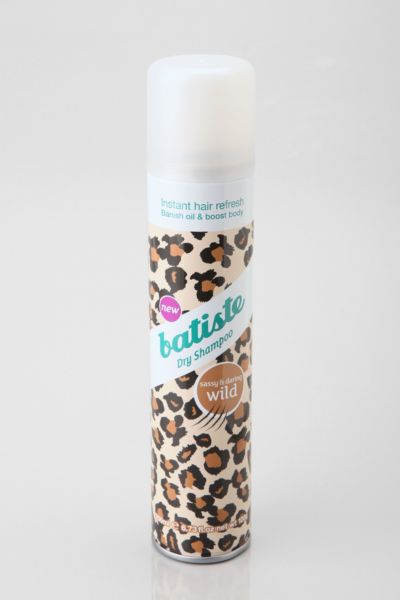 And for those days when the shower doesn't happen..and, sorry if I am grossing anyone out, but this is just the reality of a stay at home mom. Sometimes you have to choose between your own cleanliness and the well-being and safety of your children who would be highly likely to eat dog food or push a sibling down the stairs the moment you turn the water on… I digress. Back to my point. On these types of days, I use dry shampoo to make it appear as though I have my act together. I found this brand at Urban, too. It smells delish and is half the price of the brand I typically use, Klorane Dry Shampoo with Oat Milk, which is a great product as well. Throwing this in my hospital bag for sure because I will inevitably go into labor on a day that I didn't get a chance to wash my hair.
3. Fig Bars
Brushed kids teeth, got them dressed, fed them breakfast, drank/chugged coffee, jackets on, shoes on, in the car on our way to first activity of the day…. stomach growls. Crap, I forgot to eat breakfast! This happens to me a lot so I decided to have a stash of these bars in my mom bag at all times. Going to throw some in my hospital bag as well because they say you are supposed to bring snacks. Then they tell you  that you are not allowed to eat anything but ice chips during labor, but that is beside the point. Maybe the snacks are for your husband? Anyway, they are going in my bag. I will eat them after the baby is out. My kids like these as well and they come two in a package for easy sharing…or very hungry mommies.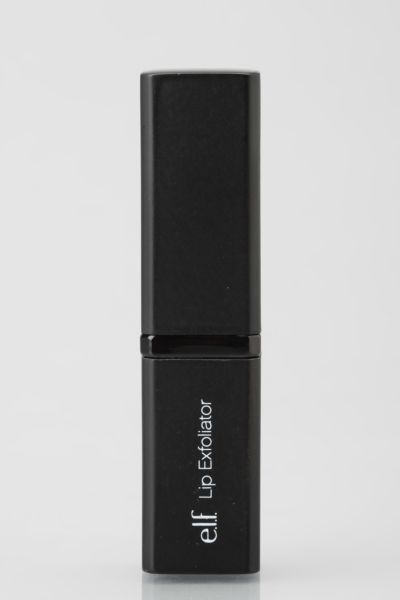 I have had dry, cracked lips all winter and non-existent-spring long. I have been eying up Fresh's Sugar Lip Polish, but can't bring myself to spend so much $$ on something I could probably concoct at home for free. I think I tried a Dr. Oz version that I found on Pinterest once? Anyway, I came across this tube on my outing to Urban Outfitters this week as well. Who knew they had a beauty section?? This stuff really works and it is only $5. Definitely throwing this in my hospital bag because I remember being desperate for chap stick during my last two deliveries.
I love these headbands. They are the only head bands on the planet that do not give me a headache, and they are a great little accessory to add to your hair on those dry shampoo type of days. Sorry, had to take a picture of myself wearing it, because if you click on the link, the model is definitely not having a dry shampoo type of day and I do not want to mislead anyone here. In fact, the model is wearing this head band like Nicole Richie would wear it, and although she is a mom of two as well, she can afford to have someone watch her kids while she takes a shower and someone to style her hair afterwards. Not me. This is real. This is how I wear this head "wrap". So when you see me wearing this you can probably bet my hair is dirty. Don't judge me though, just know that I probably saved my kids a trip the the emergency room with this dirty hair.
FLOP!
After one of my last posts on ways to induce labor, several moms told me to try running. Sure, why not? I was a track star back in the day. Haven't run in 9 months, but figured I had nothing to lose. Yesterday my older son didn't take a nap so I decided I would put the kids in the jogger and have some quiet time for them and some labor inducing time for me. Of course my big guy insisted on riding his bike next to me, so what did we do? We ended up racing. Somehow I got this very pregnant body to run. We raced from trees to stop signs and mailboxes to parked cars… and probably gave all of the neighbors watching a pretty good laugh. And while it was fun and probably the highlight of my day, I am still pregnant and, therefore, running was a labor inducing FLOP for me.