After growing up with four sisters, I was destined to have all sons, right? My life has done a complete 180. From high heels to high tops. From tutus to football pads. From Barbies to "guys". From salons to barbers. From pink to…. blue….and lots of it. And I love it. I love having all boys and, no, I am not "trying for a girl" to make my life more "complete"… you know, because people say these things and actually expect us boy moms to feel this way. I have sisters, I have nieces, and someday maybe I'll have daughter in-laws – I think I am covered. Don't go feeling so sorry for me just yet. But boy OH boy. The rumors about boys are true. In my four years as a mom I have found these things to be true about the miniature male species:
1. If you crouch on the ground, they will jump on you.
2. They wrestle like bear cubs. all. day. long.
3. If you give them a toy truck, they will look at it, smile, and then immediately smash it into something.
4. They like to announce their bodily functions like they are nbd.
… and coming from someone who is still sort of uncomfortable saying the word "fart" let alone writing it…. I've had some major adjusting to do now that I am raising three men. So this may or may not be the most superficial post I've ever written, but sometimes.. sometimes…  a boy mom just wants to feel a little girly. Without further ado here is my very official list: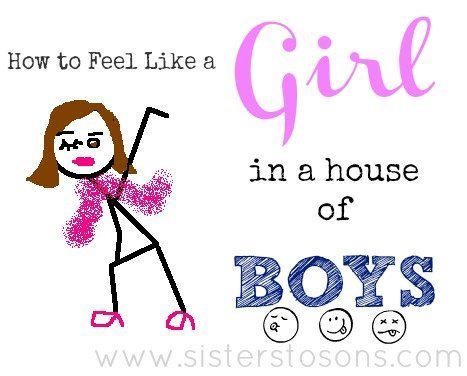 5. Have a few items that are obnoxiously pink! Items that scream, "THESE BELONG TO MOM" without actually having to scream that. I don't really even like pink, but I have these super pink items so that when I finish folding three loads full of blue, brown, and green laundry, I can glance at these things and think, "Ahhh…. not all femininity is lost."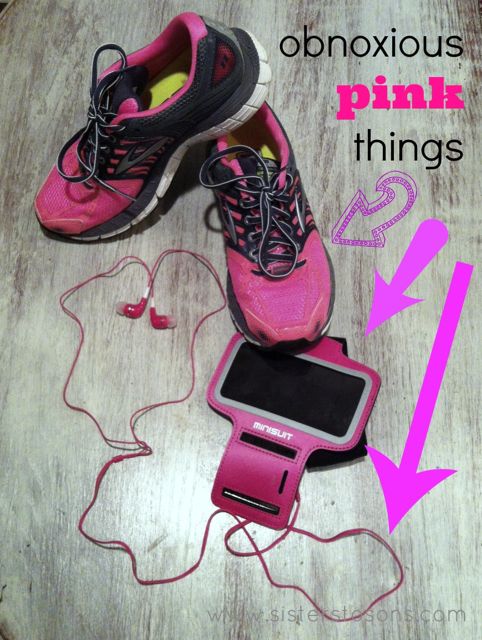 4. Buy a girl version of something they have. For example: My boys are heavily into camo… we have camo shirts, pants, sweatshirts, sleeping bags, baseball hats etc… One day I saw a fellow boy mom wearing these Splendid camo leggings and I knew I needed them in my life. They make the statement "I am equal parts princess and warrior"…. and then I sorta/kinda fit in with a feminine twist.
3. Let your boys watch you primp. Yes, they may want to test out your make up and draw black eyes on each other…. and your new bronzer may end up in pieces…. BUT, without fail they will tell you, "Wow, you look pretty, mommy"…. and if that doesn't melt your heart like a lovesick schoolgirl, then I don't know what does.
2. Go in public with your male entourage. Everyone will notice that, yes, you have all boys. And yes, you are the reigning Queen Bee. Mission of feeling like a girl… and important one to boot… ACCOMPLISHED!
1. And….If all else fails, host a playdate with other boy moms and have a girly gab session about everything gross, disgusting, smelly, adorable, and wonderful your little guys do.
… and there you have it! The very official ways to feel like a girl in a house of boys. Now excuse me while I go powder my noise…. I mean, my nose.