So I got a Bouq. Pronounced "boo", as in short for "bouquet". And I am sold. I am smitten with this company and here are 3 reasons why: 1) The flowers are gorgeous. They look as good in person as they do in the pictures on their website. My photos speak for themselves, just wait until you scroll down. 2)The flowers are sourced from eco-freindly and sustainable farms, and… 3) I sort of want to hang out with the people who do their marketing. These people are real and FUNNY. Go ahead. Read their 'About' section and you will want to be their friend too.
The Bouqs Co. sent me a Bouq to review. For you. And without further adieu, I will show you, this dream come true. Ok. Enough rhyming. Here is my Bouq called "Treasured" – a stunning mix of pink roses and mini calla lilies.

Lets get up close and personal. Yep. Pretty flawless.
And whenever I get flowers I like to spread the beauty around my house. I take a few stems and scatter them. Here is one on my coffee table tray:

And shockingly my one year old has not attempted to eat this yet. Although could you blame him?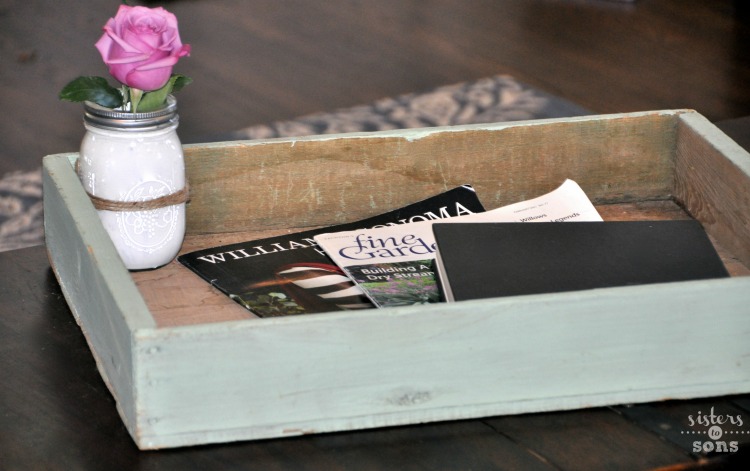 And a mini calla lilly to brighten up the bathroom.
There is something about a single stem that gets me. Simple and beautiful…. especially in a mason jar.
And 2 days later, the Bouq is still going strong.
Oh, and did I mention this is #1 on my Mother's Day gift guide. These flowers deserved their own post, but stay tuned for my other ideas. You know, the ideas that you can "accidentally" leave displayed on your computer screen for your significant other to see.
But back to the Bouq:
The Bouqs Co. sent me a complimentary Bouq to review for this post. All opinions about the beautifulness of these flowers are my own. This post contains affiliate links to support this blog.