You guys. Meet my new Blankie.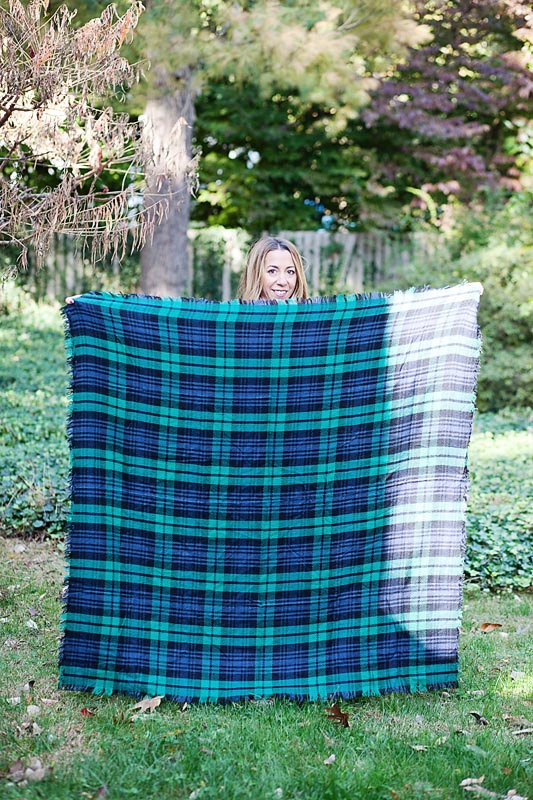 Turns out, moms need blankets too. Just not ones that we chew on, smell like soured milk, and trigger a throwdownmeltdowntantrum if lost or merely temporarily displaced. Actually, I am getting pretty attached to mine this season, but no tears as of yet.
During one of my first mornings sans kids when I was a lost puppy and didn't know how to spend my time efficiently, I resorted to online shopping. Because… well, just because ok? Like I said, I was lost. Anywho – I stumbled up this sweet little Esty shop, Swirling Honey, based out of North Carolina and knew, instantly, that these blanket scarves needed a home up north. Shop owner, Stephanie, sent me THREE for blog research and you guys: expectations exceeded. You see, the blanket scarves I've tried in the past have been either a) too bulky or b) too itchy. I deal with enough pains in my necks, I don't need a itchy one too (ok, bad joke. Moving on!) But, these scarves are neither of those things making them super easy to wrap and drape AAAANNNDDD, did I mention they are all $21 or LESS?
I know.
So for the blanket scarf novices out there, I figured I would show you three very basic ways to wear a blanket scarf. I've come up with some pretty creative names for you too….(haha no).
And if you are anything like my mom and are just completely and utterly uncoordinated when it comes to tying scarves (no offense, mom, but you always taught me to be honest) I've broken it down into steps for ya.
The "Normal":
 How to:
Wearing:

Gimme Lobster (aka the grown up bib):
How to:
Wearing:

Also! These boots are similar and now on sale. And the bucket bag is 25% off today with code: FALLSALE
I'm SO Fancy:
How to:
Wearing:


Grandfather's belt <3, but this one is cool.
What are your favorite ways to wear blanket scarves? Leave a comment, I'd love a new style to add into the rotation! If you are in need of more inspiration, you can check out Kaytlynn's post from last year because, yeah, she's one of those people that is a year ahead on trends. 😉
Thank you to Swirling Honey for these beautiful scarves! You guys – swoop one up before she sells out! Would make a great gift too! I did mention they are all $21 and under, right?!
Links to all the goodness above is right here, plus some other scarves from her shop that caught my eye: