Mom life is the best life.
Right?
Well. It's the bestest and the hardest and the most emotional life. So if you are into all that, then, yes, it is the best life. Being a mom is the only role I've played where I feel things a million times in each direction. The highs are higher than high…..
No really. Like some days you are swinging on the swings holding hands with your kid and you can't tell if the sun is shining down on you or if it's beaming from your heart……..and then there's the lows. The lows that can be lower than low – like pond scum. Well, lower actually than that. Like the fungus that feeds on pond scum. Lower. The pus that infects the mucus that cruds up the fungus that feeds on the pond scum (name that movie)… those are the days when you are scrubbing human poop out of your carpet or your driving your kids to the bus on a rainy day and get pelted in the head by a football because of something you didn't do right and you are a just bad, baaad mom.
And then there are the times when everything is in between. And that's the sweet spot where you think you've got it all figured out. And you think to your self, "Self. I got this. I got this motherhood thing." And then you go out and you do crazy things, like book a trip to Disney or decide to have another baby or something because you GOT this. And because Disney can only bring more joy, right? And another kid means more joy, more to love, and yes, yes, there is that gamble of some of those deep-wrinkle-forming-eye-bag-emergency-gray-hair-popping-lows. Those lows are inevitable. But that's the thing about moms. Once we resubmerge to ground level, we block them out. We bury them. We've learned from them, oh yes. But we let the highs carry us through. Now will somebody PLEASE pass over the eye cream.
Ok what is my point with all of this philosophical crazy talk? Well, to be frank, I came to the bus stop in tears not once, but twice this week. I didn't make that football to the head thing up. It's been tough in my house lately. My husband has been extremely busy at work so more responsibility falls on me and I'm starting to think the news of this new baby is affecting my kids in subliminal ways. Like maybe they think it means less ice cream at night for them or that they'll have to share their beloved iPad with another whining, crying, poop monster and maaaaybe that explains why they seem to be angry at me All. The. Time. But really, who can figure kids out? I'm convinced that no one really knows what goes through their minds. And sometimes it's defeating (hence the tears).
So is mom life the best life? Well the truth is, once you become a mom, it is. Because if you imagine the alternative……….you can't. You can't imagine the alternative. Being a mom is the best even with all of the stuff that comes with it. And without the lows, maybe the highs wouldn't feel so good? So as I sit here in a coffee shop with a hat pulled low to mask my red, puffy eyes, sipping on chai (insert eye roll because pregnant people can't have too much caffeine blah bitty blah) wondering if my kids are at school knowing how much they are loved despite the wringer they put me through this morning – and all I can do is reset, start over, and and hug them hard when they get home.
We did this photoshoot on Halloween and at that time, this is not at all how I anticipated this post to sound. It was all "Mom life is the best life!!!! Woo hoo!" (insert high kicks and jazz hands!). But then life happens, things get busy, and sometimes we take a little dip. But that won't stop me from loving being a mom. I have three beautiful boys and before we add another one into the mix, I'm doing my best to enjoy being the only girl (you know, in the very off chance that this new baby isn't a boy). The girl who is lucky enough to be the guy's girl….
…. and the Queen Bee at the same time.
okokokokok.
This is more like it.
Wait.
Nope.
Ah. Yes.
Now that's more like it.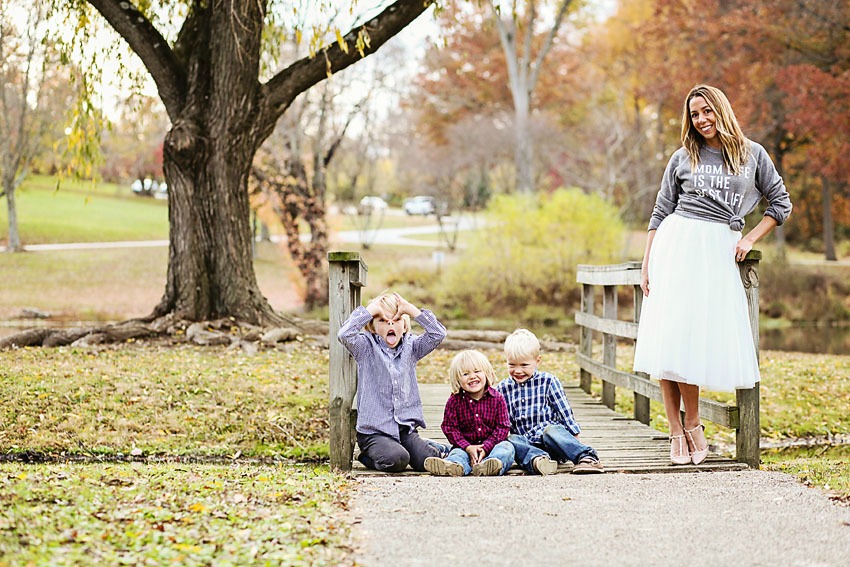 This is about as glam as the mom life can get. Sometimes we need to put on a big poofy skirt and just run with it.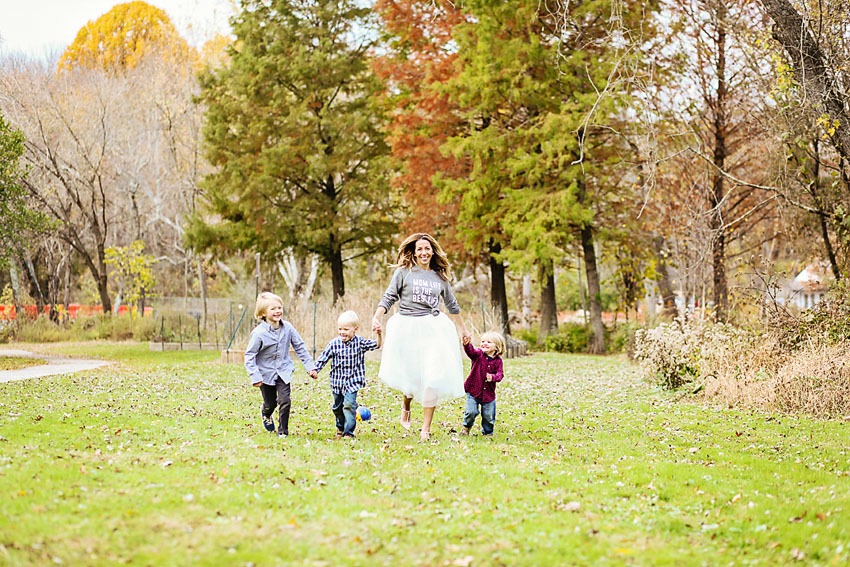 And with all that said, welcome to the Motherchic. Like "the Mothership" – defined as: a large spacecraft or ship from which smaller craft are launched or maintained, I don't think I could define motherhood any better if I tried so myself. Moms are a headquarters for everything. We wear many different hats (and, um, skirts) and we are strong and quite frankly, unbreakable. You guys. WE are spacecrafts. You never knew that did you? And the "chic" part, well, that's because I'll rocket blast some cute shoes or must-have accessories at you every one in a while. Because if there is anything I have learned about motherhood, it's that the key to sanity, is maintaining a little piece of your own self. And that is what this space is for me. My sanity. Thank you for reading, thank you for making this blog what it is today by sharing it with your friends and helping to to grow. Because most days, I need to know that you guys are out there more than you need to read my random thoughts.
Ok on that note, is two chai tea lattes one too many? What is in those things anyway?!
Wait. What's that you say?
There is caffeine in chai?
Humph.
Oh well, perfection is for the birds.
Check please!
Skirt // Shoes // Sweatshirt c/o Ily Couture // Crazy thoughts (free, as always)