There have been a lot of changes going on in my life recently – new baby on the way, new blog…. and it all seems to be happening so fast and I feel like I owe my dedicated readers a bit more of an explanation so you don't think I've gone completely crazy. And no, I'm not just trying to keep you all on your toes!
This is the first year in 6 years that I have had all three of my kids in school for SIX overlapping hours each week. It doesn't seem like a lot, but for me it's huge. Huge in that bittersweet sort of way. The phase of whirlwind morning tornado storms just trying to get out of the house while I shove a cheese stick down my throat for breakfast in the car because I have no time to breath phase is slowly, slowly coming to an end. And it all starts with these 6 hours. So like any stay-at-home mom, you think, well, sh#t. I'm going to have to get a job soon. Or in my case, I just decided to have another baby. But until our world spins back into the baby phase, (I have from now until June) I plan to make those 6 free hours as productive as I can – meaning I'll spend more time on this blog – something that started as a hobby, but suddenly has job-like potential.
I took a lot of time brainstorming ideas about the direction I wanted this blog to go. I love writing about the ups and downs of parenting and making light of the most trying yet special time in my life. I also like to keep sight of who we are as people, not just parents, and that we can't lose sight of the things that make us tick – and that's where the food and fashion and other lifestyle components of my blog have infiltrated. It came to a point where I knew that in order to take this blog to the next level, I needed a new look, and a new name. And yes, part of the push for me wanting a new name is the POTENTIAL (unlikely, albeit) that my new baby is a girl and, well then, Sisters to Sons just wouldn't make sense.
And it makes me deeply sad that Sisters to Sons is no longer, but I learned a bajillion things about the blogging world from the hours logged on that site, and more importantly, I learned that I NEED this space as my creative outlet. Sisters to Sons disappeared before your eyes and I am sure many of you are totally confused. The what? The Mother Chick? Is that how you say it? No, the Motherchic. Like "the Mothership", just chic-er. The name has many interpretations, one being the analogy that moms are motherships – a headquarters for EVERYTHING! We are pretty much strong, unbreakable spacecrafts. Now let that sink in a sec….
I know.
NBD 😉
And the "chic" part is the twist on fashion – because motherhood isn't always glamorous, but there is no shame in trying. We deserve to feel great about ourselves and if I can introduce you to some cute new booties or a dramatic poofy skirt or a cheeky sweatshirt that makes you feel like a rockstar mom, well, then my work is done 🙂
Poofy Skirt // Cheeky Sweatshirt
This blog will still have the heart of Sisters to Sons and you can expect the same types of post. As humans we are always evolving so just as Sisters to Sons evolved (who wants to laugh and read my first post?!) this blog will hopefully evolve in someways too.
But mostly, I'd just like this space to be a place that you can stop by a few times per week and feel understood as a parent, less alone, maybe laugh a little, or get inspired to do something to make YOU feel better. And that's sort of the direction this blog has gone. Ideas are ALWAYS welcome! Which brings me to my next point…. (sorry if this is getting long)…
I LOVE hearing from you guys. I've learned that a lot of people secretly read my posts and then I'll run into them on the street and they say "Oh I loved when you wrote about XYZ!" and I'm like "What?? You read my blog?" Had no clue. My point is, don't be afraid to speak up and leave a comment or tell me how you agree or disagree or regarding those "cute shoes", well, you don't actually think they are that cute! If not, but maybe you can recommend something else? Or maybe you have a suggestion for how I can get my kids out of the house without tears. I AM ALL EARS. I'm updating my ABOUT page (because it desperately needs it) and thought I would do a little Q & A. So here is your chance to speak up! What questions do you have for me? Anything from "When do you find the time" to "Who cuts your son's hair" (<— always a popular one) to "How do you make money off this?" and I'll do my best to put all the behind the scenes stuff out there!
Before I go (because I really need to shower before my kids get home!) I'd like to thank my uber talented graphic designer, Lauren, for all of her branding work and her creation of my new logo.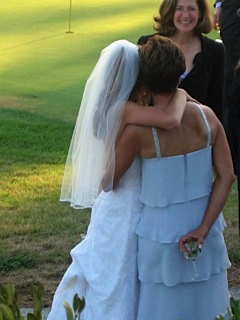 The 4 points represent my 3 (soon to be 4) kids, and the 5 diamonds inside represent my 4 sisters and I (or is it me?… I'm a writer with mom brain). See! Sisters to Sons is not completely gone. I also love that it sort of looks like a queen's crown, because, well you know…. motherhood 😉
And another huge thank you to Nicole from Techmomogy who is responsible for the beautiful new web design! We are still working out a few kinks and making some updates, but I hope you like the new look!
Ok. Is all of this Motherchic business starting to make more sense? Thank YOU all for reading, commenting, liking, and sharing. Means. The. World. I'd be honored if you would share with a friend. The more, the merrier.
Ok I'm out! T minus 18 minutes until the kids…….