Four days into looking at all this white stuff (now dirty white stuff), aaaand I'm over it. Time to shift gears and think warm thoughts. Loft is having a huge sale on NEW arrivals today and it's the perfect time to add some spring essentials to your wardrobe. Whether you are just looking forward to the sunshine or heading somewhere beachy for spring break – there is something great for everyone. And Loft's swimwear this season? Wow.
Dress // Shoes (old, but new version here) // Necklace // Sunglasses (in color 'pink flash' // Bathing Suit (old anthro , similar here)
You can shop the entire site HERE (40% off full price new arrivals – no code needed). Oh, and Sale styles are 60% off!

P.S.  A couple technical notes! A bunch of you guys have asked me HOW you actually subscribe to the blog. I only send out emails when a new post goes live and there is a once weekly newsletter that contains links to everything you might have missed. I promise it's not spammy – just a great option for those who don't want to miss a post but aren't on Facebook or Instagram where I give notification of new stuff!
Here is how to subscribe to the blog by email:
On your DESKTOP or LAPTOP (not on phone), go to the HOME page. Make sure your screen is large so you can see the sidebar. It should look like this:
Enter your email in the pink box and press go.
An email will be sent to you to confirm – follow those directions (if any) and you will be good to go!
How to Subscribe to LiketoKnow on Instagram:
Another feature of this blog is the LiketoKnow capabilities. If you are on instagram and follow @themotherchic, you will see that a bunch of my posts include the hashtag #liketkit. Bascially that means, if you sign up for LiketoKnow, you will get an email with ready-to-shop links of everything that is tagged in that particular image. All you have to do is "like" the instagram picture and the email will be sent. Once you sign up, you can adjust your email settings. Maybe you want the email to come through immediately, or maybe you'd rather they come through once weekly. Liketoknow will also send you weekly inspiration from other bloggers – this is something you can opt out of as well in your settings. I think it is easiest to sign up for this feature on your desktop as well! There is a little video with more details if you click here.
Here's how it works: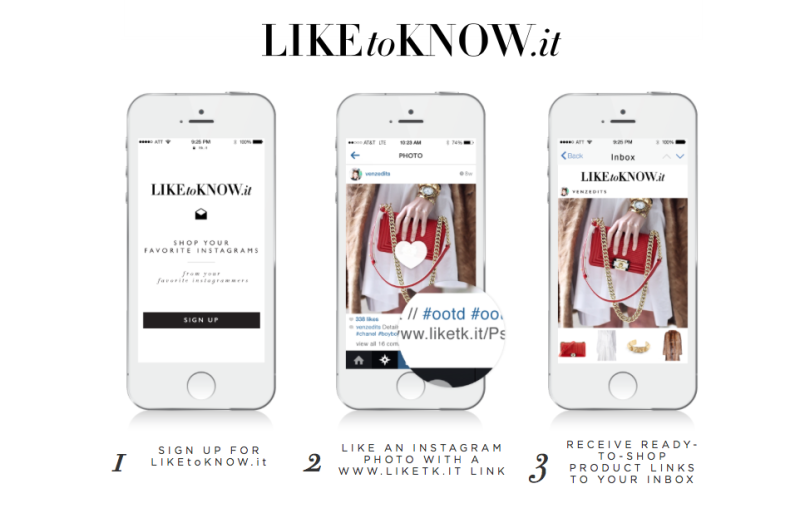 I hope this cleared some of the technical issues up! Please ask if there is anything else I can help with!
xo
Lindsey