As New York Fashion Week wraps up, we thought it would be fun to show a wearable version of the street style looks that are overtaking the internet. Maybe I follow too many fashion bloggers on instagram and you have no clue what I am talking about, but trust me, street style (a.k.a. getting papparazzied because your outfit is fabulous – or, um….OUTRAGEOUS) it's a real thing! Using these street style snaps as inspiration, my sister Abby, and her brand new puppy, Bacon, (I know, how cute, right?) created a street style look that anyone can wear.
Abby's Take on Street Style: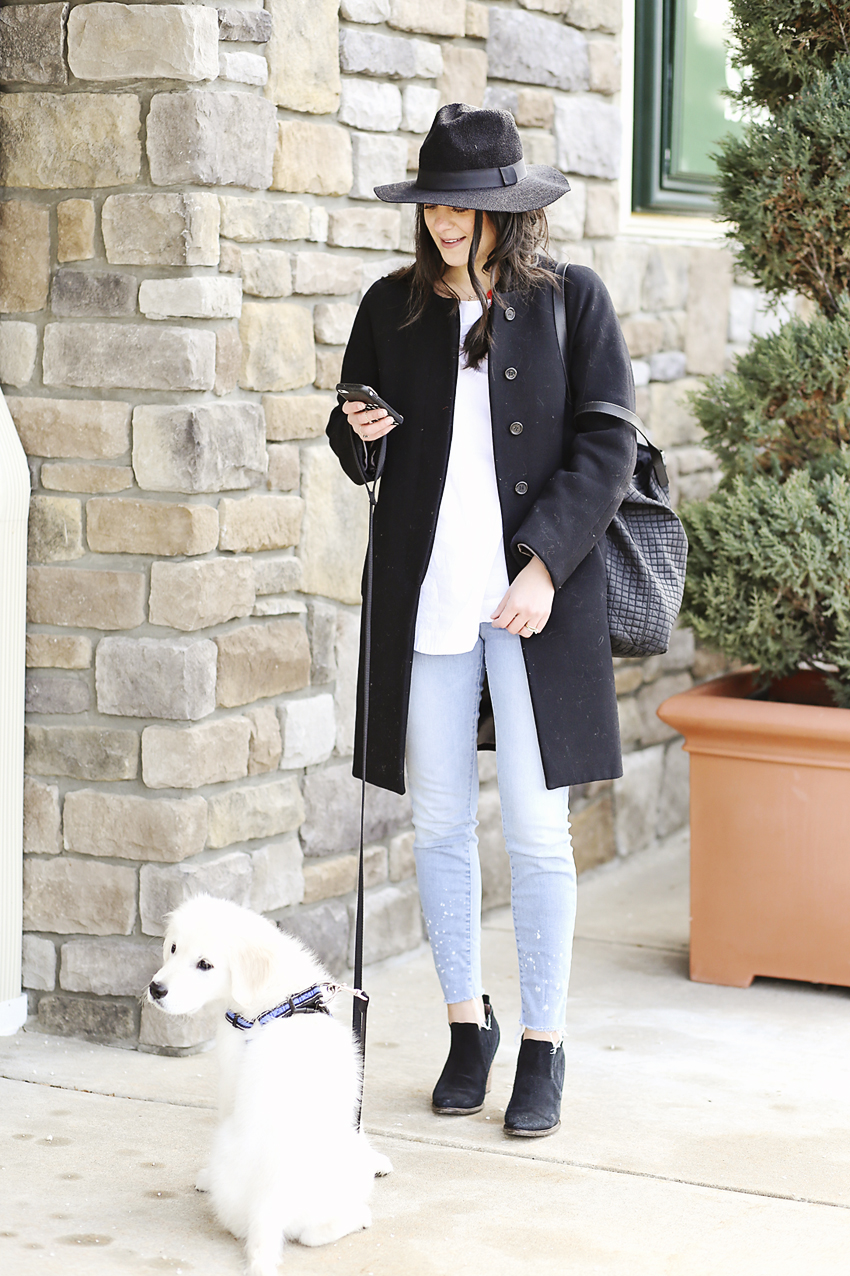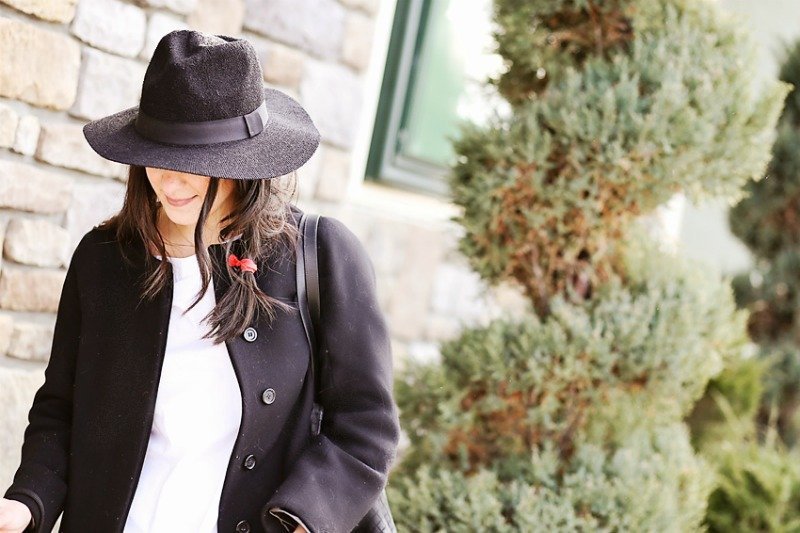 She makes it look too easy, right? Distressed crops, classic/structured jacket, fun booties….. a hat (of course). And side note, it was FREEZING the day we shot this so we didn't get a picture of the gorgeous top she is wearing underneath. Take a closer look at it here – off the shoulder is everything and everywhere right now.
Wearing: 

Jacket: (old) but similar here
Top: Free People
Jeans: Mother
Shoes: (old) but similar here
Bag: (old) but similar here
Hat: Free People
Dog: priceless
And a few NYFW trends for spring 2016 worth noting:


Ok, now you're ready to shoo away all those cameras 😉