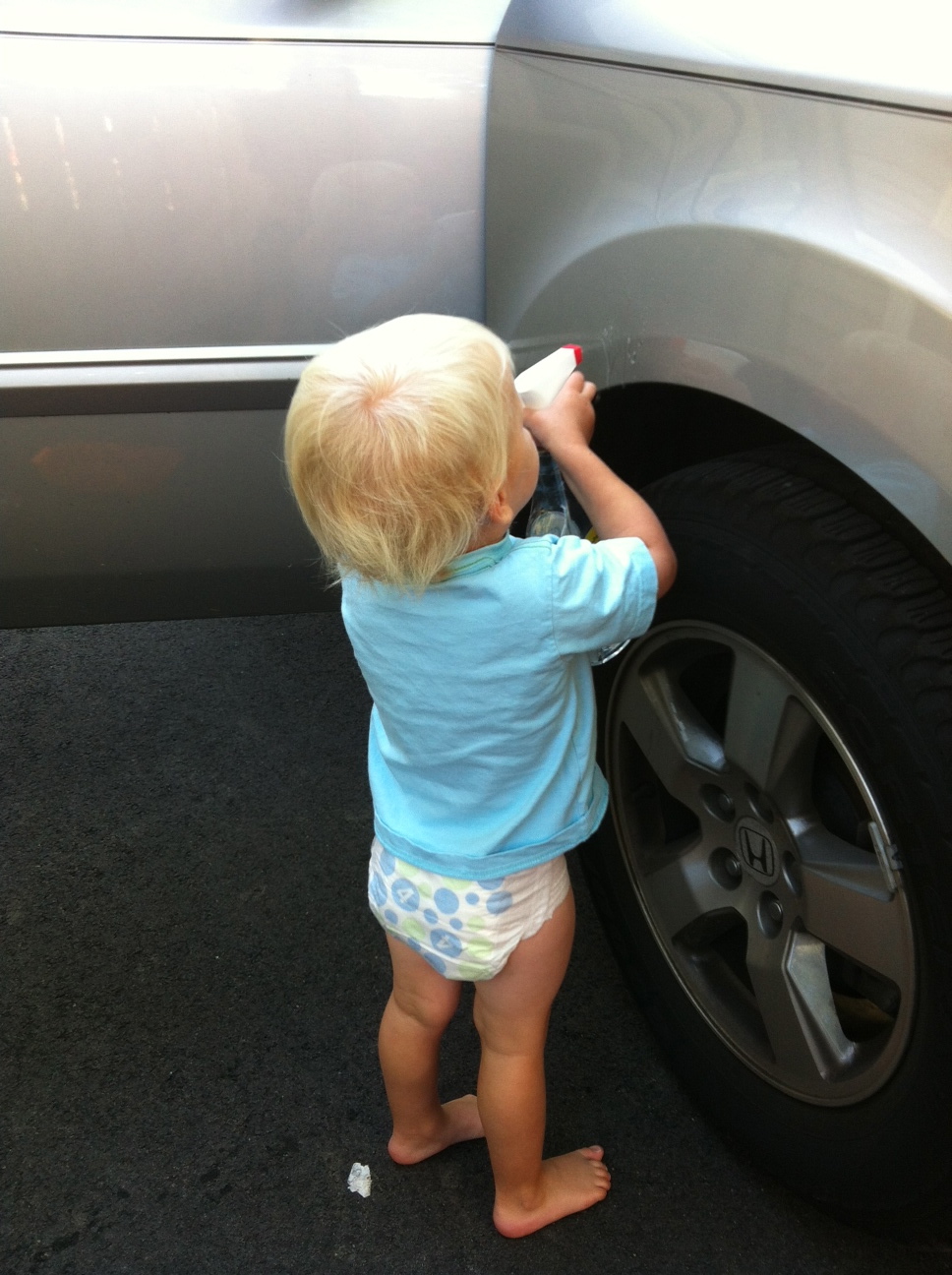 Hi guys! Checking in briefly between feedings, naps, big brother wrangling, and baby snuggling. This post is brought to you by midnight feedings and things that struck my fancy enough to keep me from dozing off. So, ya know, you can thank baby for this one…which reminds me, if you are not following me on Pinterest, now is the time. I am a pinning maniac at 2am these days 😉
But first thing's first….
Apparently a lot has changed since I last had a baby. This onsie is GENIUS. The buttons are all magnetic and it makes diaper changes a snap. Well, not really a snap because there are none, but you get what I'm saying. Buy it for all of your friends with babies and they will love you forever. Especially their husbands because is it just mine, or are all husbands snap inept?
Milk and Cookies // Nursing makes me the hungriest. My sister made me these cookies and they Hit. The. Spot. Wow. Might be the best cookies I've ever had.
So Fresh // This salad allllll summer long. (If nothing else, to balance out those cookies;))
Anthro Lovers // Have you heard the news? (high kicks all around!)
Pull My Leg // There's a new drink at Starbucks that people are going nuts over? Sounds like it's worth a shot. Has anyone tried it?
Ending Soon // If you haven't shopped the Nordstrom Half Yearly Sale, the clock's a ticking…. ends TODAY. My top picks here.
Teacher Teacher // Ack! School is almost out! If you are in need of a teacher gift, shop them here, and you can be entered to win either the Getaway Bag or the Parker Sunglasses.
GIVEAWAY // Speaking of giveaways, I'm giving away 4 of my favorite maternity tees! Enter HERE and you could win either the Sprout Tee or this cheeky one. And who knew I would ever be able to write "belly model" on my resume? Recognize that girl?
That's all I've got. Time to feed the baby (a.k.a time for my boys to ask me why I am "milking")…. #lifewithboys #SOS.
xo
Lindsey
P.S. If you are signed up with LIKEtoKNOW, check your email for important info regarding an instagram update. You may need to reauthorize your account in order for shoppable links of my instagram posts to be sent to your email.