It's time for another round of the Reader Style Series! The last round of posts were so popular, I decided to continue the fun with a summer edition of real mom style featuring 5 more amazing mamas. You are all in for a treat! All of these women balance motherhood with amazing careers. I hope you have as much fun reading their interviews as I had putting them together. And after this series is done, you'll have an outfit idea for every summer occasion. First up is Isabelle – she's a mom of two boys, a business woman, and Brazilian beauty to boot. Oh, and NBD, but when her youngest turned 6 months old, she started working on her MBA (graduates this summer!). Yeah. Talk about inspirational. Isabelle is also fun and vibrant and is, no joke, one of the best party hostesses I've ever known. She doesn't miss a detail and her caipirinahs…. ahhh, perfection. Let's meet her….
Name: Isabelle
Kids: Two boys; Max (4) and Ben (2)
Job: Consulting Engagement Manager
Describe your style in less than 5 words: Eclectic…. depending on my mood 😉

Where are you off to in this look?: Sunday brunch with my girlfriends on a summer day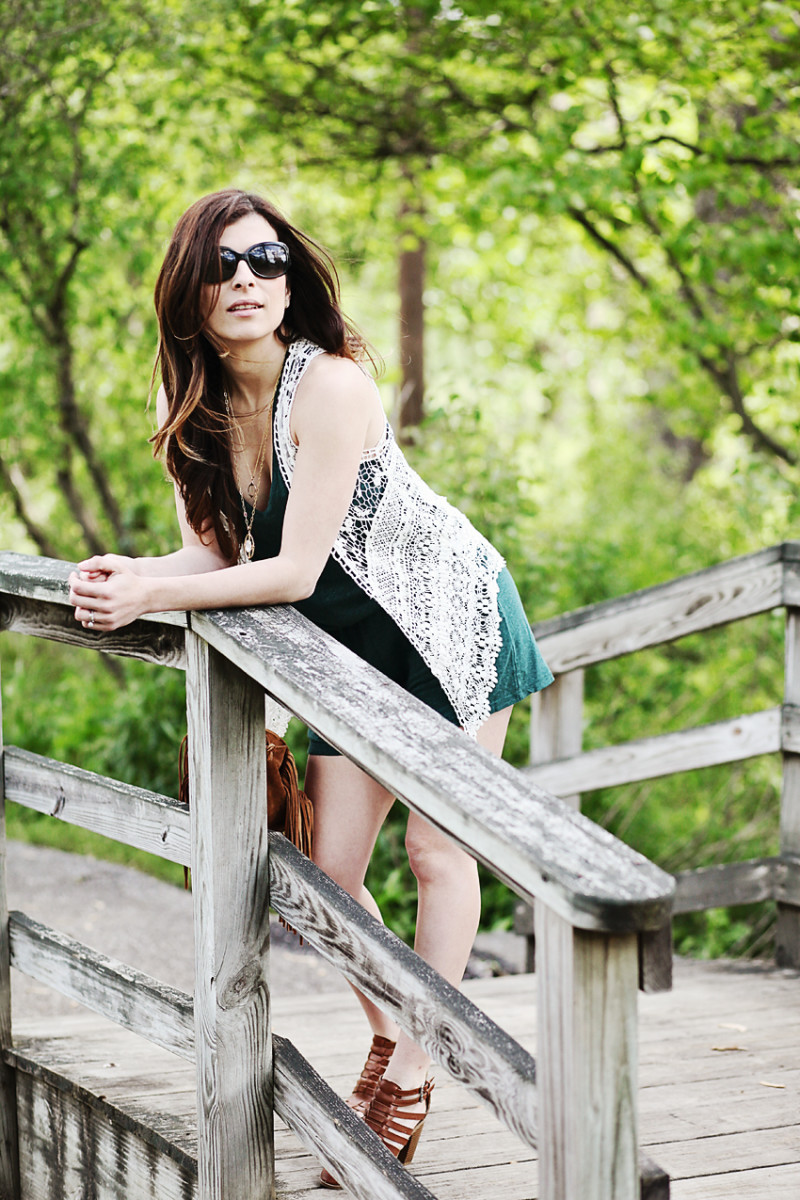 Wearing:
Romper | Vest | Necklace – sold out (similar here) | Bag | Bralette | Shoes
What is the most worn item in your closet: My Louis Vuitton Neverfull MM. It goes with pretty much everything and it is literally never full. I even use it as a laptop bag, which is awesome on business trips.
All time favorite pair of jeans?: Love Joe's and these are my favorite right now.
Who is your style icon? Rachel Bilson – she rocks the casual chic look like a boss.
What is the best piece of parenting advice you've received?: Your kids will become who you are so be who you want them to be.
I can't leave my house without……….. concealer under my eyes – not much sleep here
Go-to weeknight dinner that everyone loves? Home-made meatballs
What's your secret for maintaining balance between kids, husband, work, friends etc…? Think like a proton and stay positive – attitude is everything.
Favorite way to stay in shape? Pure Barre!!
Wearing:
Top | Leggings (on sale!) | Sneakers
Isabelle, thank you for sharing your style story with us! From brunch to barre… to your adorable boys – you rock it all!
Shop Isabelle's Looks: