Hello there, holidays. Did you sneak up on us or what? A few weeks ago I was perusing through Anthropologie and spotted a dress that I deemed on instagram "the holiday dress of the season". This little plaid holiday number has a lot of things going for it:
It has a festive, yet classic print
It is nursing friendly which is HUGE for dresses because so many of them simply aren't.
It's versatile. I came up with at least four different ways you can wear it.
The Little Plaid Holiday Dress:
This dress alone is definitely enough. I paired it with a delicate necklace and frye boots (both now on sale). I played around with belting it, but it ended up being too short. If you think you might want to belt it, size up for more length (I'm wearing the XS for reference). You can dress this look up by swapping out the boots for booties or heels.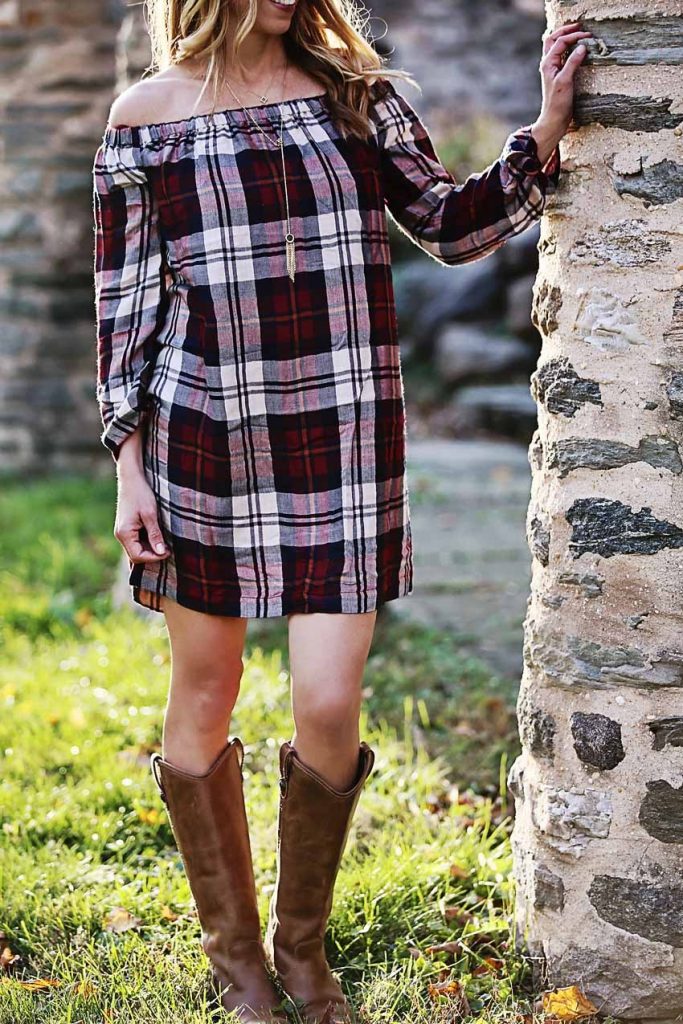 The Little Plaid Holiday Dress Under a Sweater:
One minute it's a dress, the next minute it's a skirt! Find your coziest cable knit and throw it over top of the dress (pull the shoulders up first). Effortlessly cool, right? The chickens think so……
The Little Plaid Holiday Dress Over Jeans:
Grab your favorite skinnies and either knot the bottom, or not. Technically this dress is a "tunic" so this totally works. After seeing the photos I might add a cropped leather jacket or moto jacket to play with proportions.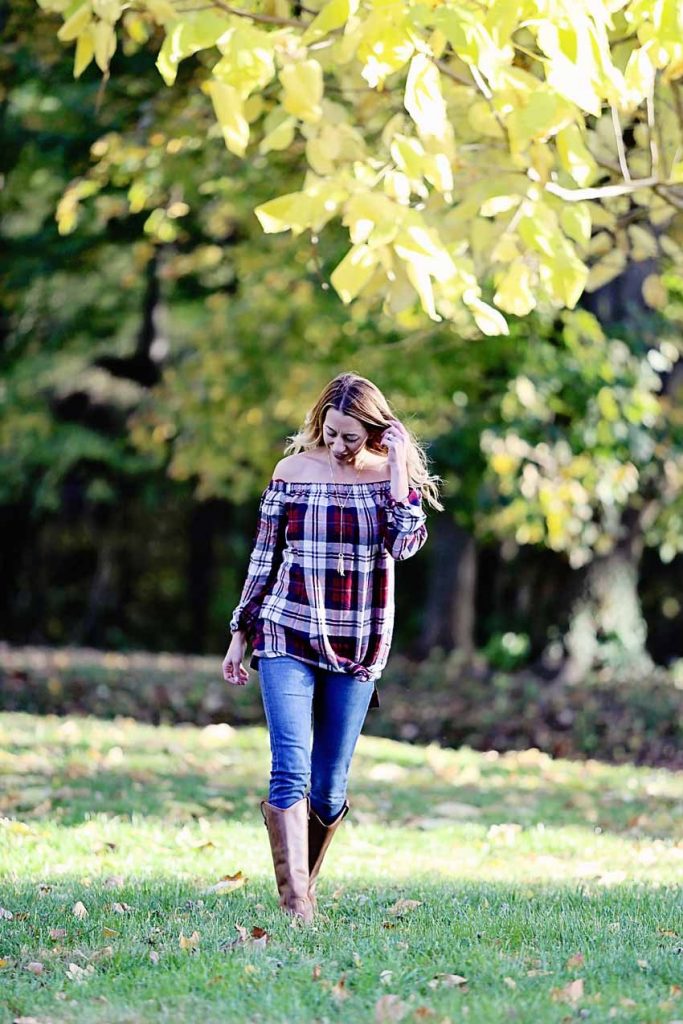 Dress (I mean, tunic) | Jeans | Boots
The Little Plaid Holiday Dress Under a Duster:
Duster cardigans (a.k.a longer than your average cardigan) are having a major moment. I bought this one on sale last year and it wears well over pretty much anything – dresses included.
Dress | Duster (old, but I love this one ($36!) or this one) | Boots
Get the Look:

More holiday dress posts to come so stay tuned! We love to hear from you so if you are looking for something specific please reach out!
xo,
Lindsey