There is nothing I like better than a shift dress. They sort of remind me of the jumpers I wore until, oh say about 7th grade. But the shift dress is basically a blank canvas to show off great accessories and awesome shoes. I love that they are not form fitting so you can breathe and move and feel as comfortable as one can possibly feel when wearing a dress. Truth be told I haven't worn a dress in a long time because so few are nursing friendly (except this one). Luckily, I found a bottle that my little babe will actually take and snuck out for a few hours sans kids – the perfect opportunity to put on something as least nursing friendly as possible, right?
Here's me all "No boob access? No problem! No hands holding 87 million things either!" #offdutymomthrills……..
Wearing:

Any who, I had the opportunity to meet up with some local bloggers this past weekend at
Sky Brunch
in center city Philadelphia. If you have never been, it's super cool (as long as you are not afraid of heights). I'm talking, breath-taking, feet tingling views of the city. Does anyone else get tingly feet when you are super high? Just me?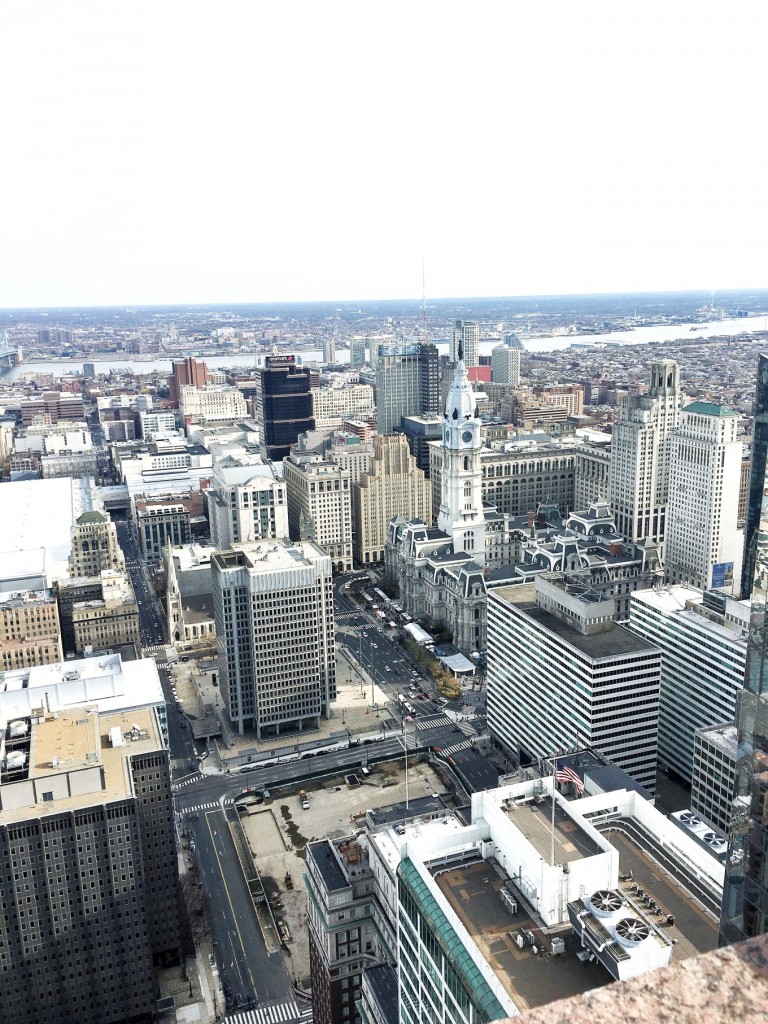 You know you all have tingly feet just looking at that photo! Ok anyway, the food was great and the spiked hot chocolate and blood orange mimosas were on point.
Even though it was just brunch, it's the holiday season and a great excuse to get a little more dressed up than you normally would.  Abby (@the_sisterchic) picked out this dress, told me to wear a turtleneck under and I'd be good to go. It's one of those dresses that doesn't look great on a hanger (typical of a shift) but once you put it on…. I freaking LOVE this dress. All it needed was some statement accessories (hello, collar necklace and embroidered booties)
At first glance I thought it was going to be too short, but it passes the fingertip test (meaning: if I straighten my arms against my sides I have at least 3 inches of material going past my longest finger – an old trick we used on our students when I was a teacher). I am 34 and have 4 kids. I have no business wearing anything that doesn't pass the fingertip test, but I digress.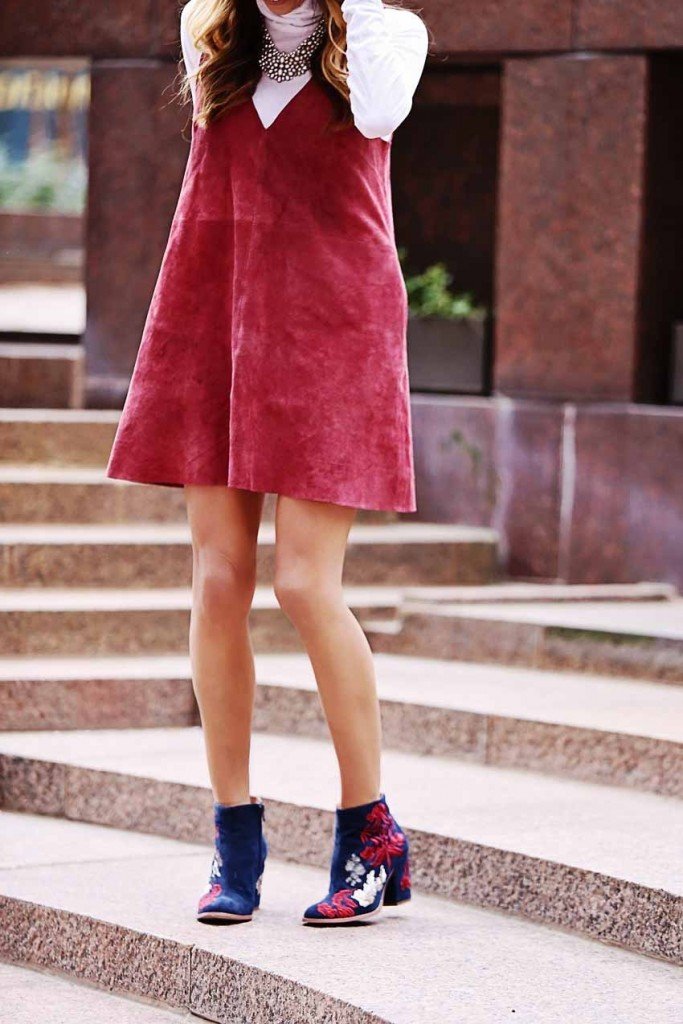 And we can't not talk about these booties for a minute. Embroidery and embellishments are having a major moment right now. I love these statement shoes because they add a little punch to an otherwise simple look. Meaning, you can wear jeans and a white button down and these shoes and look completely and effortlessly styled. Anthropologie has a billion pairs of statement booties right now (and they are all 30% off…. run!!). I went with navy/red (an early bday present from my mom) because I figured they would go with most of my white/gray/blue wardrobe.
Here is a fun shot of the group! If you are signed up at LiketoKnow you can shop all of their crazy cool outfits when I post a photo later today.
Photography by: The Photography Co-op
Shop My Favorite Shifts Dresses + Statement Booties: