Gifts wrapped. Check! Menu planned. Check! Cookies baked. Greeting cards sent. Halls decked. Elf moved. Carols sung. Outfits laid. Stockings hung. Cheer spread. Check. Check. Check-ity CHECK. December is not for the birds. While you spend the next few days doing all of the above and more, you probably don't have much time to think about your hair. Abby and Monica (my hair stylist from Concihairge) have three EASY, no really, easy updos so you can throw your hair back (and it will look awesome) and have one less thing to check off your list.
Look 1: Holiday Party Ponytail
This updo is playful and flirty. It goes as great with a party dress as it does with a cozy sweater.
Step 1: After you've curled all of your hair, sprinkle in Osis Dust It Mattifying Powder (dry shampoo works here too) on your roots for extra texture
Step 2: Tease crown
Step 3: Take a flat brush and sweep and gather all of your hair to one side and secure with a hair elastic
Step 4: Take a small section of hair from your ponytail and wrap it around the elastic and secure with 2-3 bobby pins
Step 5: Pull a few loose pieces out around your face to add softness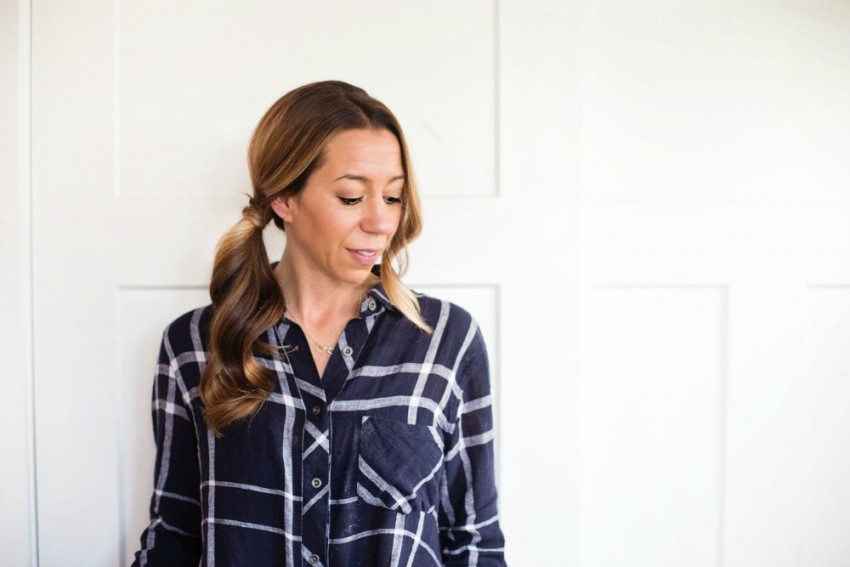 Look 2: Elegant Low Twist
This next look is elegant and refined from galas to office parties. Just add champagne.
Step 1: Blow dry hair and part off-center.
Step 2: Pull hair into a low ponytail and on the last loop through the elastic, do not pull the ponytail all the way through (see second photo below)
Step 3: Grab the ends of the hair below the small bun you have created and wrap them around the elastic.
Step 4: Secure loose pieces with bobby pins
Step 5: Adorn with a pretty clip.
*pardon my freshly colored rose gold highlights (they need a wash or two to settle in😉)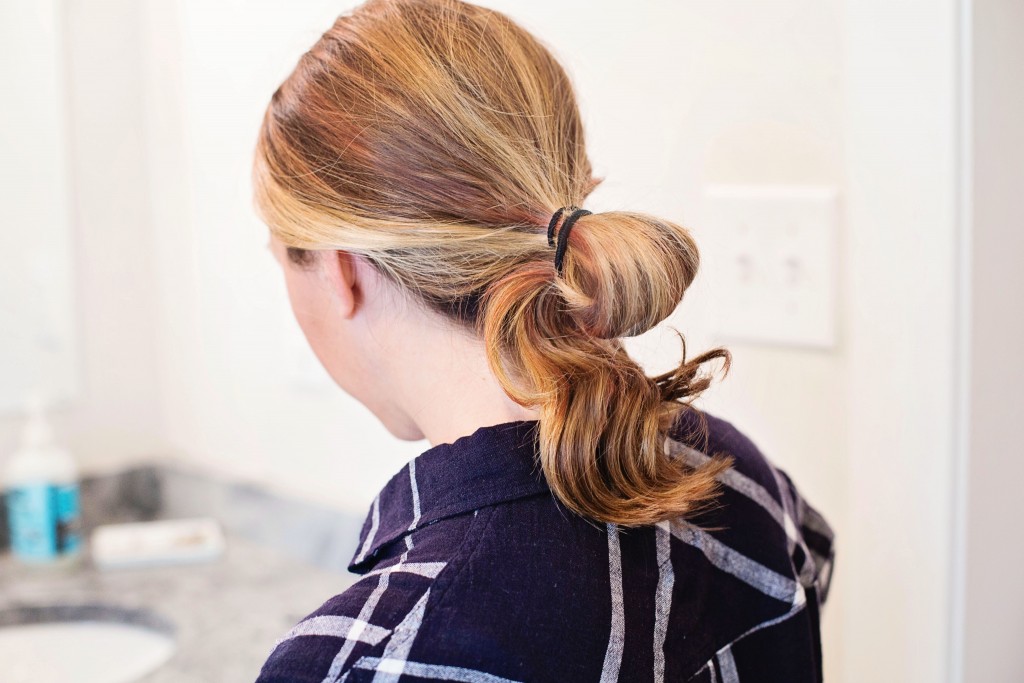 And how pretty is that bow clip? Sadly it is super old but we found a few others we love below:

Look 3: Haute Mess (a.k.a. The Double Messy Bun)
What's better than one messy bun? TWO messy buns! It's sort of mind blowing how glam this look turns out….
Step 1: Part dried hair naturally.
Step 2: Pull the top half of your hair into a messy bun secured with a thin elastic.
Step 3: Gather the remaining hair and pull into a second messy bun that sits just below the top bun.
Step 4: Secure loose pieces with bobby pins (or don't!).
Step 5: Pull a few pieces to frame the face and lightly curl.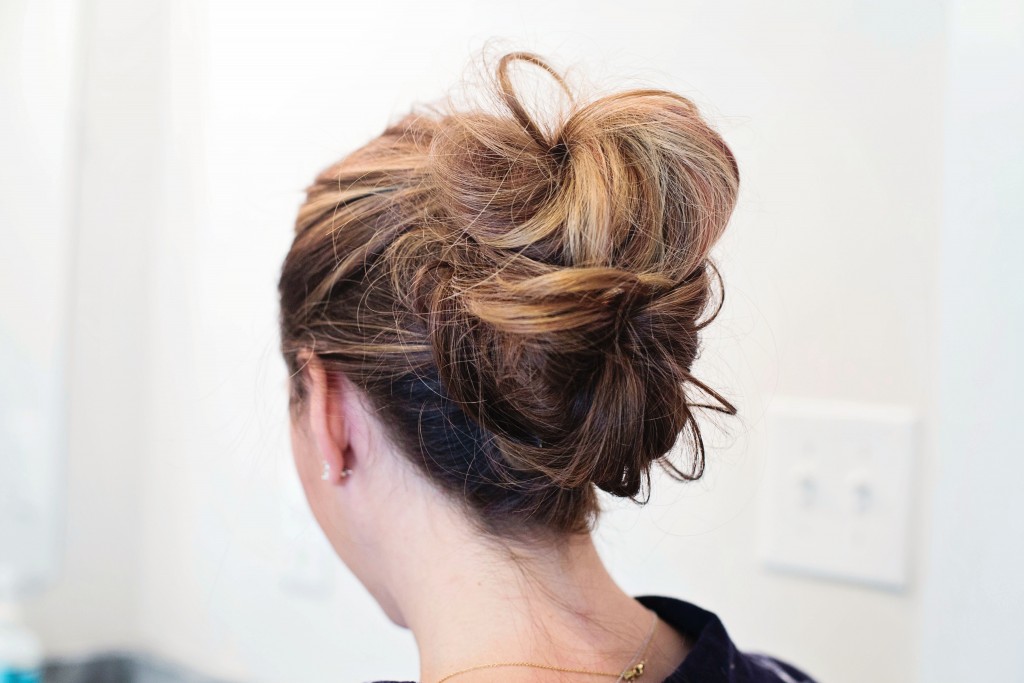 Let us know how these work out for you if you try them! Are you interested in more hair posts on the blog? Leave a comment to let us know!
Here are some of our favorite hair products: