In honor of the recent announcement of the Pantone Color of the Year, we thought it would be fun to share some inspiration for home decorating with Greenery. While this vibrant shade can add a pop to any outfit, it does wonders in the home as well.  According to the Pantone Color Institute:
A refreshing and revitalizing shade, Greenery is symbolic of new beginnings. Greenery is a fresh and zesty yellow-green shade that evokes the first days of spring when nature's greens revive, restore and renew. Illustrative of flourishing foliage and the lushness of the great outdoors, the fortifying attributes of Greenery signals consumers to take a deep breath, oxygenate and reinvigorate.
Here is some interior inspiration for decorating with the Pantone Color of the Year: "Greenery"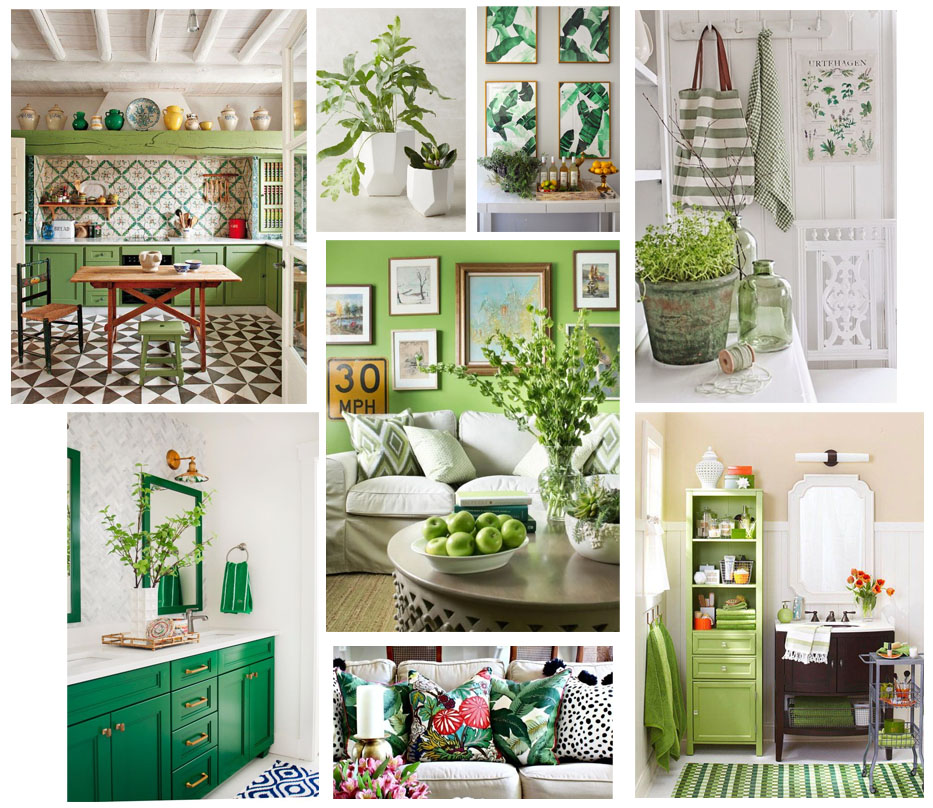 Photo Credit Clockwise:
Tips for Decorating with Greenery:
Add actual greenery for a refreshing look- real or fake will do the trick.
Succulents have been popular in the past, but try something more leafy like a fig leaf fern or hanging ferns. Boxwoods will add a preppy touch to any house.
Paint! Whether it be an accent wall or a piece of furniture – a pop of green will liven a room immediately.
Lastly, a bowl of green apples on the kitchen table are both delightful and delicious!
Here are some of our favorite "greenery" items:
Home Items:

Apparel and Accessories:


What do you guys think? Are you more excited to decorate with greenery or wear it?