I've been making turkey quinoa bowls for my family at least once per week on repeat for, oh say, the last year so I figured it was finally time to share. It meets all of the I'm-too-busy-for-anything-gourmet-but-better-than-frozen-chicken-nuggets criteria. And it's super healthy and my kids love it (even the baby!), so there's that. This dish takes no longer than 20 minutes start to finish and and is packed with whole, raw ingredients. And veggies. Lots of veggies. I'm sharing the basic recipe that I've created below, but sometimes I add in other things like sautéed onions, mushrooms, black beans etc… This recipe is great because you can be creative and use whatever you have on hand.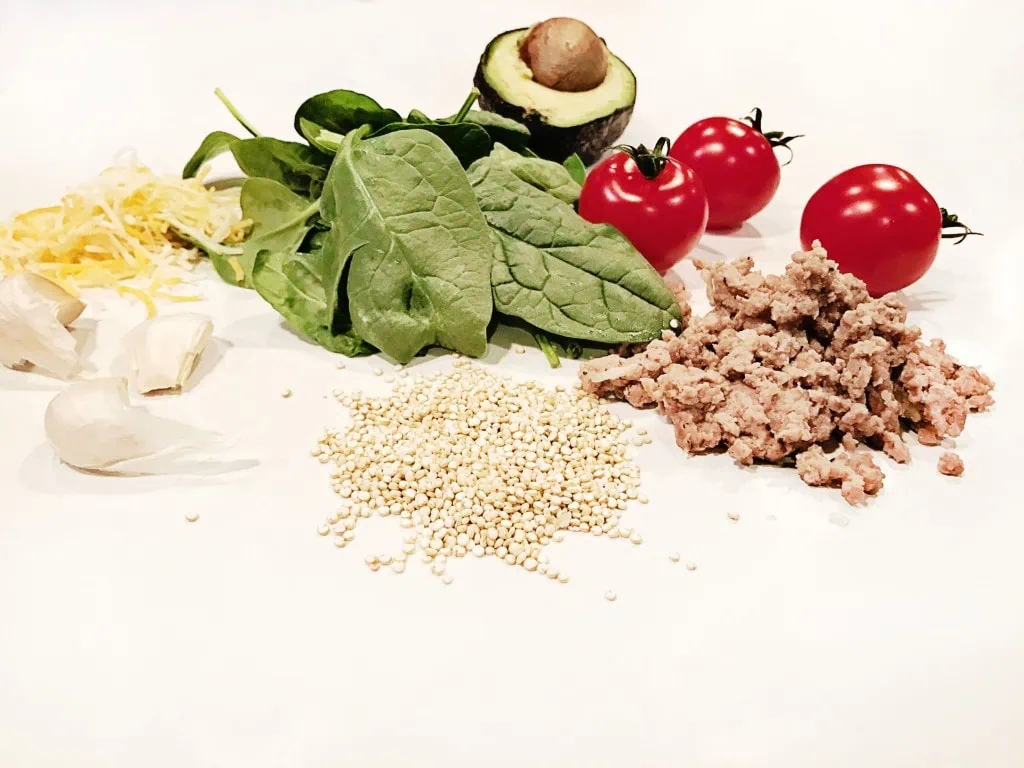 Ingredients:
1 pound ground turkey (I buy dark meat)
1/2 cup uncooked quinoa (I usually cook with chicken broth instead of water)
4 ounces fresh spinach leaves
1 cup cherry tomatoes halved
3 cloves garlic minced
1 avocado cubed
shredded cheese for topping
sour cream (optional)
Salt, pepper, olive oil
Turkey Quinoa Bowls Recipe:
Cook quinoa according to directions. While the quinoa is simmering, season ground turkey with salt and pepper then brown in olive oil until mostly cooked. Add garlic to turkey meat and continue to sauté for another minute before adding tomatoes. Mix continuously for a minute or so until tomatoes begin to soften then add fresh spinach. Continue to toss until the spinach has wilted to your liking. Pour cooked quinoa over top of turkey mixture and toss again. Divide into individual bows, top with cubed avocado, shredded cheese, and sour cream.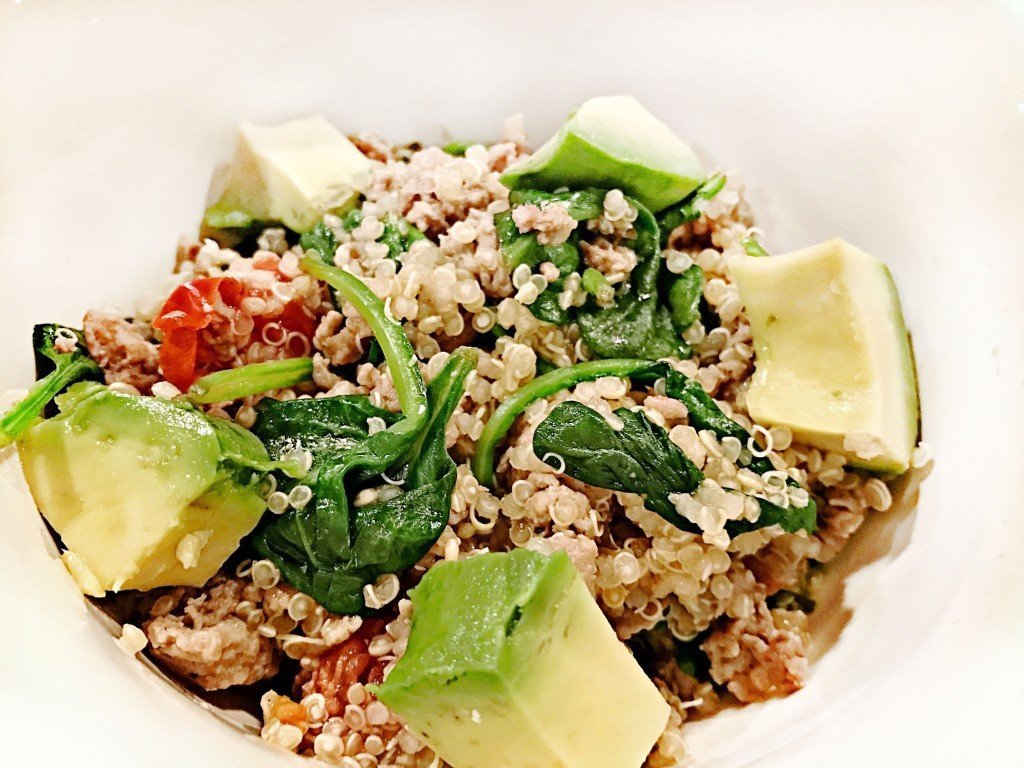 Enjoy! And let me know what you think if you try it!
Pin it for later: