You know those times when a spontaneous night out falls in your lap? Meaning, someone calls you and says, "Hey, why don't I come over tonight and watch the kids so you can get out for a bit". Wait, what? Someone is volunteering to babysit for the kids. (Yes, this can happen. Dreams can come true), and all is well and good in the world, except you have no time to think about what to wear because, a) your still have to make dinner for your kids, b) remember, this was spontaneous, and c) your kids are crawling all over your body as you are trying to get ready and you just can't think about clothing under such pressure especially with so many little voices questioning the motive behind the curious color that has overtaken your lips. The solution? A statement sandal. And here are three very valid reasons why:
Statement sandals, they do the work for you. Simple outfit, great shoe. The end.
Statement sandals, they give you something else to talk about when the nap schedule convo gets tired out (pun intended).
Statement sandals, they bring the eyes downward, thus distracting from the bags under your eyes.
Are we convinced yet?
My all time favorite outfit in the world is jeans and a white tee. What can I say, I'm a simple girl at heart. But adding a fun statement sandal to "the basics" completely transforms a potentially boring outfit. Statement shoes want to shine. They don't want to compete with the rest of your outfit. So the next time you are staring in your closet thinking you have nothing to wear, try this simple formula:
Jeans + A Tee + Statement Sandals
Jeans (run big, size down) – less expensive similar option here
Tee (get 10% off with code: Lindsey10) – the PERFECT tee and designed by my friend!
 Statement Sandals – true to size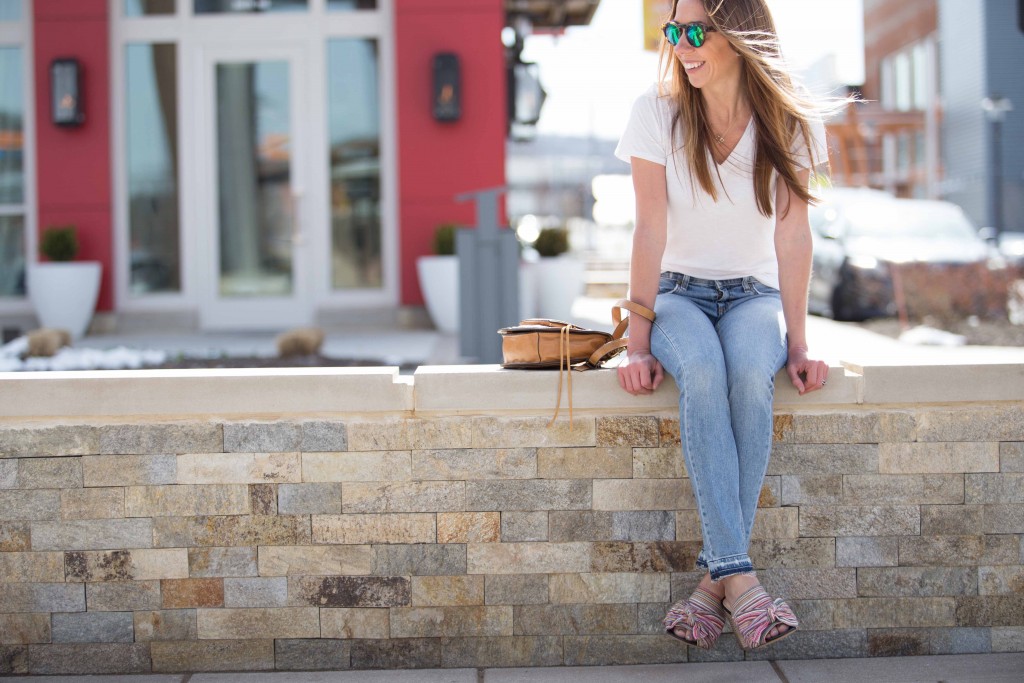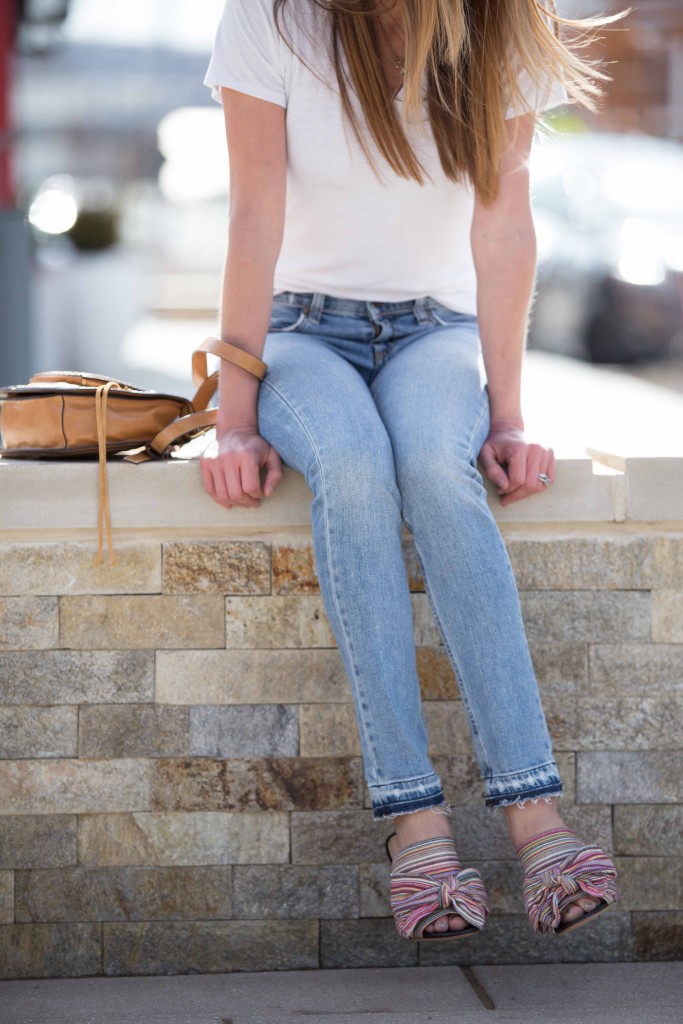 Get the Look:

Shop Our Favorite Statement Sandals:

Ok now tell me, what do we like better? Statement sandals, or peopel who volunteer to babysit for our kids. I know, that's a tough one isn't it…
P.S. Make sure you are following on instagram so you don't miss a post!