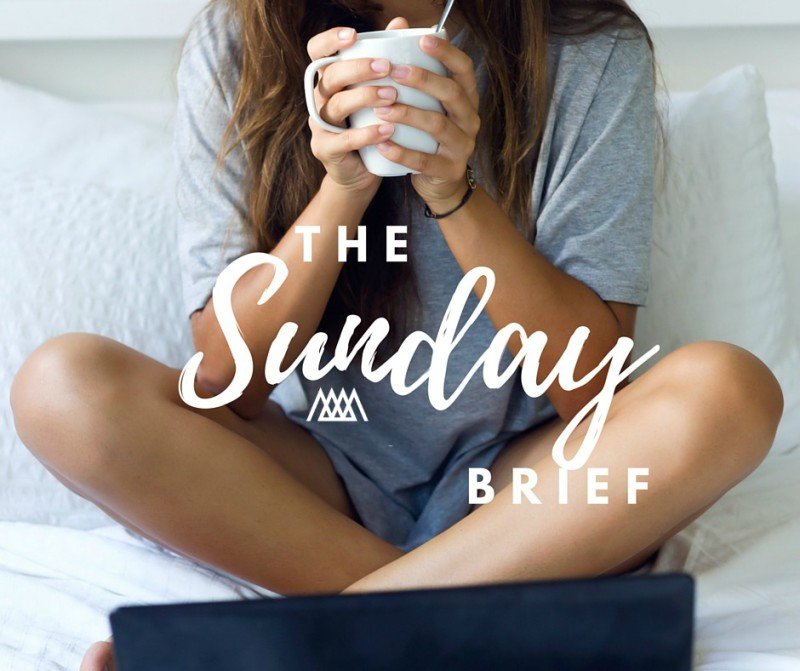 Lace Love // Is it just me or is this the prettiest? I'm sort of loving this whole line!
Hostess with the Mostess // Party planning made easy-ish.
Summer Staple // The versatile top (think work to weekend) that warrants some closet real estate.
If I Told You // …. that freeze dried algae would give your under eyes an instant boost, would you try it? Gwenyth swears by it (so there's that.)
SPF Woes // For those times when you already have makeup on your face, but you find yourself in a sunny situation, THIS. I keep this in my bag to mist over my face for instant protection (and mattifying amazingness).
Summer Whites // T minus one week until Memorial Day. Are your toes ready?

Oh No // <— the subject of an email from a friend referring to the horrifying ingredient in our favorite summer drink. #dontshootthemessenger
You ask, We answer // Top questions in the inbox this week: Best Strapless Bra? We are getting this question on repeat now that it's shoulder-baring season! Here is our top pick. Favorite comfortable yet stylish sandal? Anything by this brand your feet will love. Keep the questions coming! Please send any personal styling questions to [email protected]
WIRW // What I really wore. Thank you all for your feedback on this post! (And be sure to follow along on instagram if you aren't already). I'll be sharing more of my daily outfits here and the easiest way to get the shopping links is to visit this page.
That's all I've got!
Happy Sunday,
Lindsey