Thank you to Lucky Brand for sponsoring this post. All outfit selections and opinions are my own. 
I've said it before and I'll say it again, dressing for summer is a bajillion times easier than dressing for colder temps. Why? Because we have less clothing to worry about. Instead of strategizing layers and textures and complementing fabrics yadda yadda….we can just throw on a dress and be done with it. Picking the right dress is the only hard part because the options out there are endless. Some things that I look for in an easy summer dress are 1) lightweight fabric, 2) machine washable 3) double take worthy details. I've partnered with Lucky Brand to share my favorite summer dresses that fit all three of those criteria. I'm pretty sure every Motherchic reader knows I am a huge fan of Lucky Brand shoes, but their dress game is on point. I found the prettiest embroidered dress that is perfect for summer. No really, it was a serious job picking just one. Good news is they are ALL 40% off right now for Lucky Brand's Memorial Day Sale  (5/24-5/29) which according to my shopping math means that is basically 2 for 1, no?
There are so many occasion that warrant a cute summer dress – BBQs, city strolls with kids, HEAT! You can wear this dress casually with flip-flops every day "stuff", add a denim jacket and head straight out to dinner, and it's also perfectly vacation-ready (I'm thinking hair in a top knot, statement earrings, espadrilles – just off the top of my head). I wore this dress on a little city excursion (with kids) accessorized with the prettiest ring and lace up flats.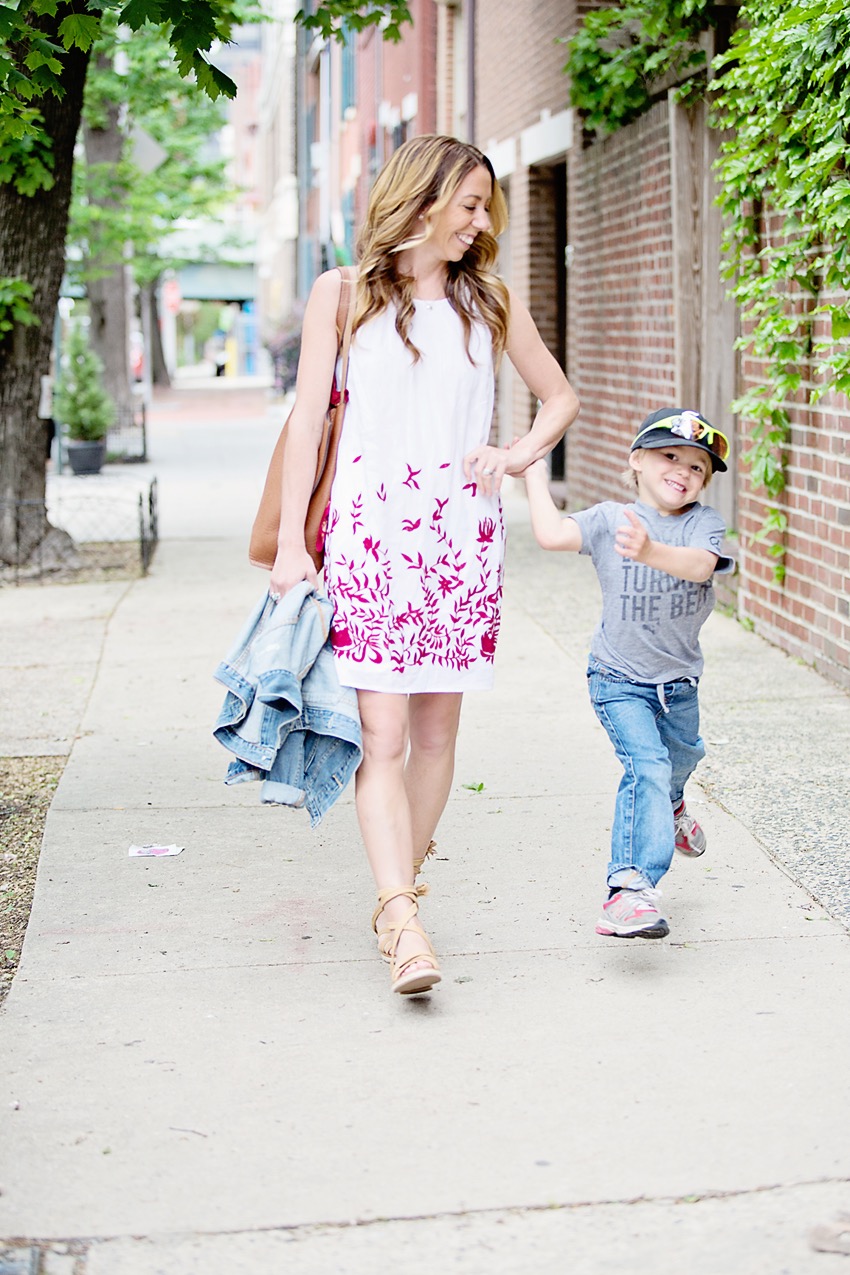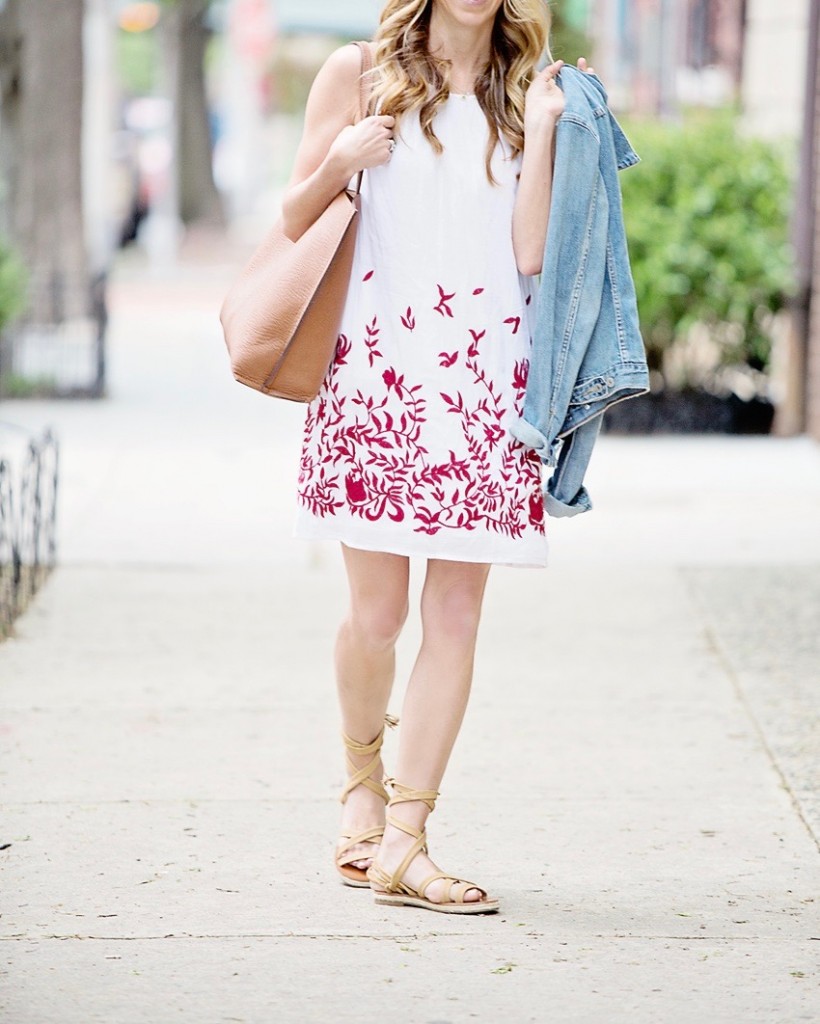 Wearing:
Embroidered Summer Dress | Lace up Sandals | Ring (sold out, more options here)
And now that the pressure of a go-to summer dress is off our plate, we can focus our efforts on other time draining things, like oh say, slathering sunscreen on 4 children. You would be amazed at how long that takes. Amazed.
More Lucky Brand dresses I love:
Floral Tie Front Maxi | Red Printed Dress | Cold Shoulder Maxi | Denim Shift | Smocked Waist Dress
(and more swoon-worthy new arrivals….)