Ok so let's just file this post under what we really wear, well at least 98% of the time. The obvious summer altheisure post would have been, oh I don't know, close your eyes and envision….. running shorts + a cute top with cool back details + a strappy sports bra peeking through, or maybe awesome capris + a slouchy tee? How did that reading with your eyes closed work out for you all?  Anyway, both of those options are all well and good and worn on repeat around here, but the jogger? The jogger deserves a little more attention. Raise your hand if you just wish everything wasn't so tight. Especially in the summer months when capris cling to our legs like three year olds. If you'd like a little breathing room in your life, here's another take on summer athleisure….
Meet, the jogger. These basically feel like pajamas and they solve the I-don't-like-shorts issue and the other issue of capri tights being too hot and too, well, tight! The jogger is the obvious solution. Oh, and they are cute so there's that. You can pair them with a more fitted tank or even take an oversized tee and front tuck it for an effortless vibe. Whether you are working out or not, these are perfect out and about pants to wear for whatever your day has in store. Park? Playground? Zoo? Maybe a little arboretum action? If the urge strikes to do a 60 second plank, at least you can't say you aren't dressed appropriately, right?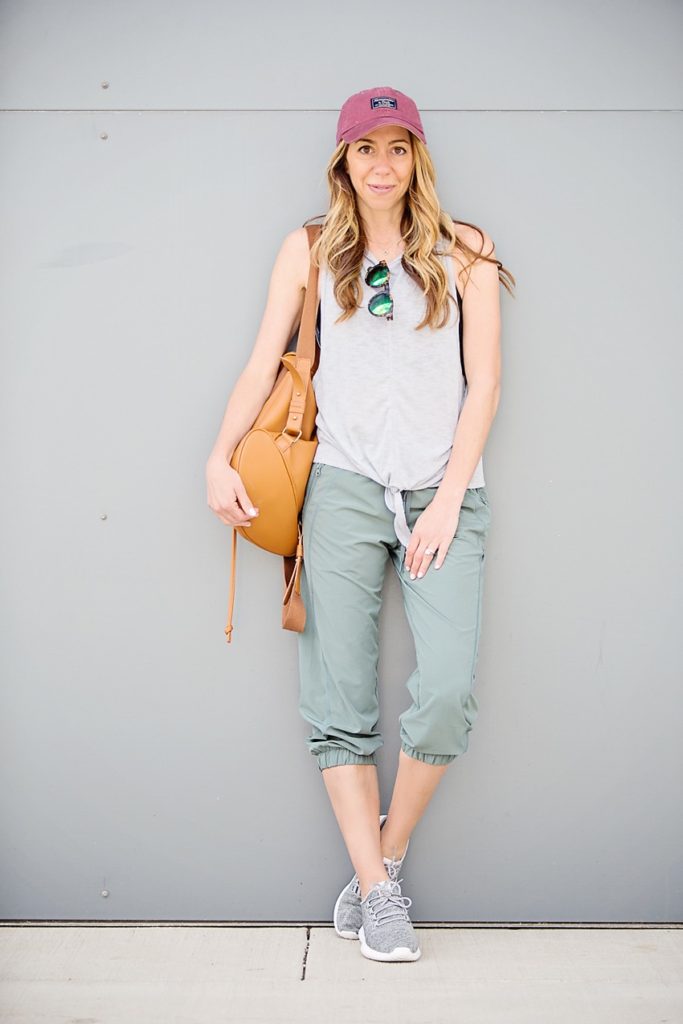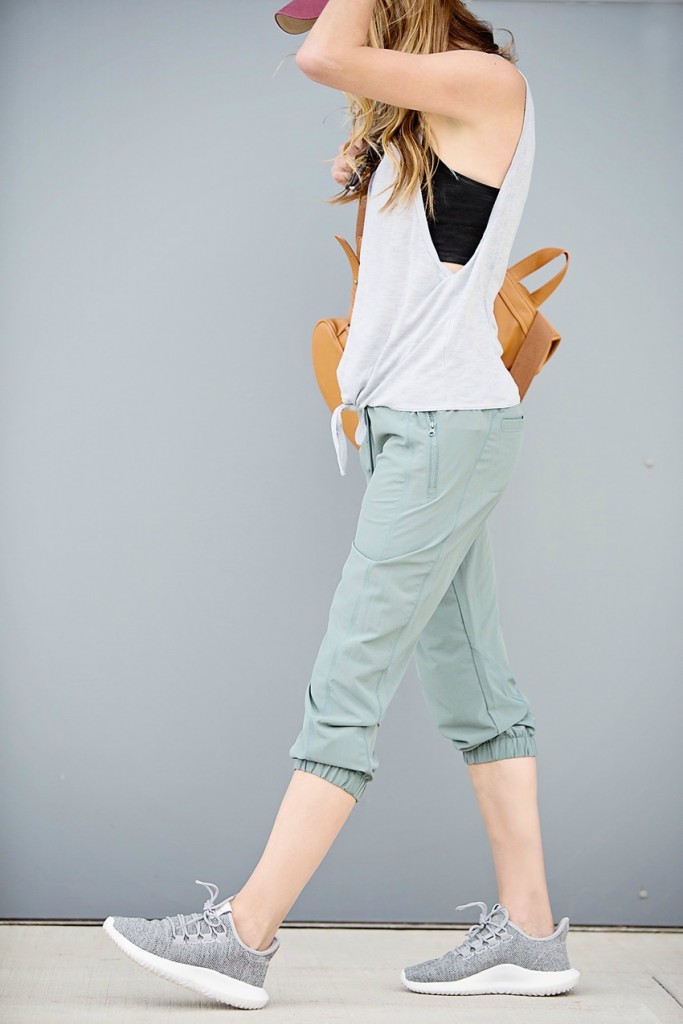 I love the drop armhole of this tank. In retrospect I should have featured a cute(r) sports bra, but typically when I am planning outfits to feature I have little boys rolling around my bedroom floor karate chopping me at my ankles. In my distracted haste I went for simple, but this one would have been 3 times cuter, at least. This tank is also reversible. Not quite sure that is the right word, but you can wear it "backwards" and have the knot in the back instead of the front. Genius, right? Celebratory jumps all around….
Joggers | Tie Front (or back!) Tank | Sneaks | Hat | Shades
Shop the Post:


Get the Look: