Concerts. Boardwalk. Barbecues. Boating… Summer, this is why we love you. For all of these activities I tend to gravitate towards the tried and true jeans and a tank combo. Recently, however, I discovered this wonderful piece of fabric that is a total outfit game changer. Friends, if you haven't met the kimono, here she is.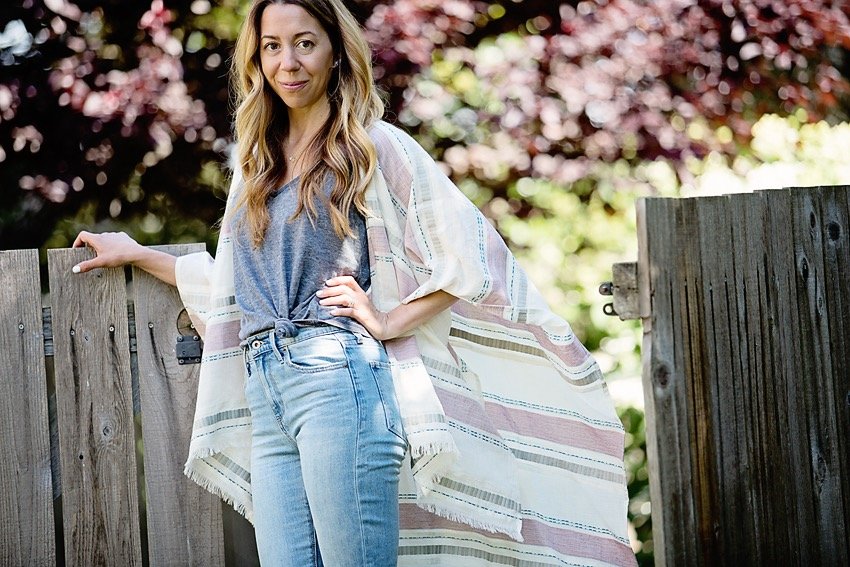 Effortless. Cool. Lightweight. I-just-threw-this-on-and-walked-out-the-door-like-it-was-no-big-thing sort of vibe. I was drawn to this kimono by Lucky Brand in particular because I love the muted blush tone colors. You can wear it over jeans or shorts or even over a swimsuit as a coverup. Lucky Brand is having a huge 4th of July sale right now so this kimono is 40% off and they have lots of other styles/prints to choose from (also on major sale!). This one…. love.
And we need to talk about these jeans for a minute. They are the perfect light wash and super high rise which I love. High rise jeans are your solution to shorter tops with a cropped fit and other obvious things (like bending over and holding everything in). Me and high rise jeans are smitten. Plus they make your legs look longer so there's that. And yes, jeans are a part of the sale too. Most are buy one get one half off or on markdown! A few of my favorites? This pair is $24 and in my cart (high rise and raw hems, #dreamsdocometrue), this pair has just a touch of distressing and is the perfect medium blue, and a curve loving pair of white jeans, anyone? You can shop all Lucky Brand jeans by fit here.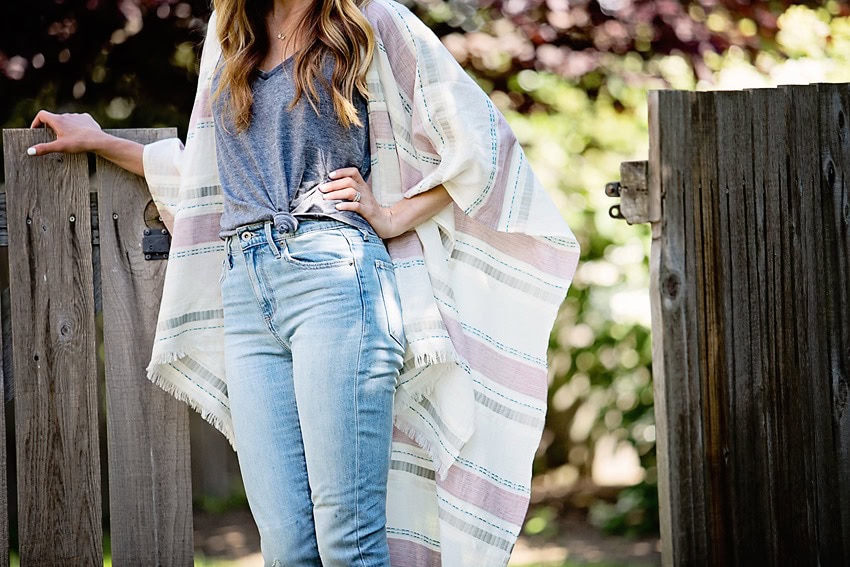 Concerts. Boardwalk. Barbecues. Boating…. Spontaneous popcorn throwing contest? This is your new go-to outfit.
Wearing:
Tank (obsessed – so soft, the perfect vintage gray and has a V in the front AND back!)