This post is dedicated to my mom and my grandmother, two women who never met a stripe they didn't like. I inherited a love for the classic pattern as well, which basically means that we have three generations of stripe-obsessed women in my family tree. According to my (very official) fashion analytics, that means in at least the past 89 years, stripes have captured the hearts of women and we can deduce, therefore, that this pattern will probably never go out of style.
When I saw this striped dress, I just knew. I knew I needed it in my life and also that my mom and my grandmother would definitely approve. A striped dress is high impact, low effort (which is code for throw-on-and-go), and similar to their circular counterpart (the polka dot), they are happy. And now the only question becomes, maxi or mini? Or both?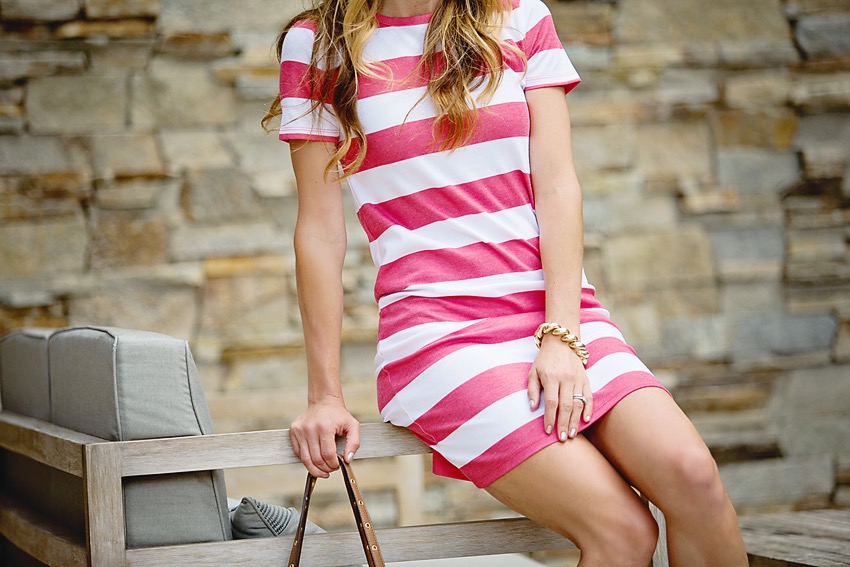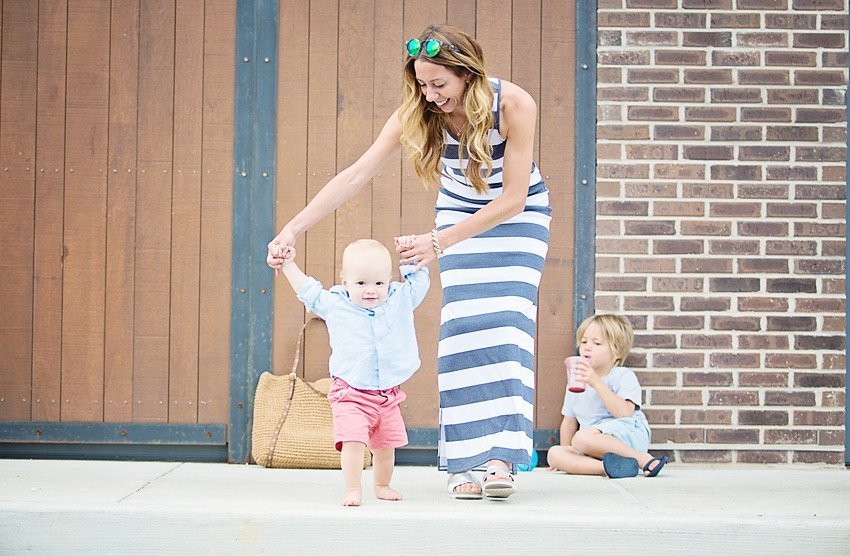 These dresses are the perfect addition to any summer wardrobe and perfectly packable for vacation. The addition of a denim jacket or even throwing a sweater over either to create the illusion of wearing a skirt, works for cooler evenings. For day, add minimal jewelry and let the stripes do the talking. For night, a fun statement earring or bangle is all you need.
A note about sizing: 
I am wearing the XS in both of these dresses and they just fit. I like the fact that they are little more form fitting, but if you want a slightly looser fit, don't be afraid to size up. Both dresses come in the same three colors!
Wearing:
Striped Maxi Dress (in black and white)| Sandals | Straw Bag (similar save version)
Striped T-Shirt Dress (in sangria and white) | Sandals | Straw Bag (similar save version)
More high impact/low effort dresses we love!
This one || This one || This one
Thank you to Macy's and ShopStyle for sponsoring this post. All selections and stripe-loving opinions are my own.