We biked, we played, we swam, we jumped, we baked, we climbed, we swam some more, we read (maybe not as much as we should have), we threw, we caught, we scooted, we thoroughly destroyed the house and this exhausted mama can say without hesitation that I love my kids more than life, but I'm definitely not dreading having them to go back to school. Four kids home, like all the time, is a lot to manage. Some days they were out the door riding bikes throughout the neighborhood before 8 am as I trailed along behind trying to keep up (still in my pajamas and lucky enough if I could snag a cup of coffee on the way out). And with a new baby on the move, this summer was certainly a busy one.
The words "back-to-school" used to give me a pit in my stomach, but now they give me the butterflies in a whole new way. Hint: it's the good kind. I think a little more structure will be good for all of our souls as much as my kids deny it. In order to ease them back into school mode, I took them shopping for some new clothes. Now when I say "took them shopping" I mean I broke out my laptop and let them each pick out an outfit. I am crazy, but not that crazy to take four kids into a clothing store. We tried it once and those neat little piles of clothes, yeah. You can probably only imagine. J.Crew Factory is one store we can all agree on. The boys are all about the comfort (read: super soft fabric, elastic waist bands) and I am all about the cute (ringer tees, graphics that aren't from a cartoon, fun prints etc…). High fives and donuts all around.
Here's what they came up with….My oldest is all about keeping it simple. Jeans and a tee and done. When he is not wearing athletic clothes, it doesn't mean he won't be slide tackling something (or someone) – these jeans are durable enough to withstand the havoc my kids wreak on their clothing, but soft enough that he will actually wear them.
Wearing:
My feisty second born is all about the flashy prints. If it's bright orange with stripes and bright yellow with polka dots, you can bet he is wearing them in combination. The best compromise? Camo of course…
Wearing:
And although his preference is to only wear things with a letter on the back (letters sometimes confused with numbers…) a baseball inspired raglan is a close second. I'm pretty sure I can thank Benny from the Sandlot for that, but I digress. In reality, if I give him a donut, this kid is happy in anything and this outfit is preschool/play ready-for-anything.
Wearing:
And just when we take a big cleansing breath that the kids are back to school, we remember, that oh yes, despite the school hours, September is insane. Between back to school night, parent socials, preschool orientations etc… it's enough to make your iCal app start to smoke. Don't stress, but yes, you probably need a dress for that. This fit and flare number is universally flattering and perfect for any back to school event.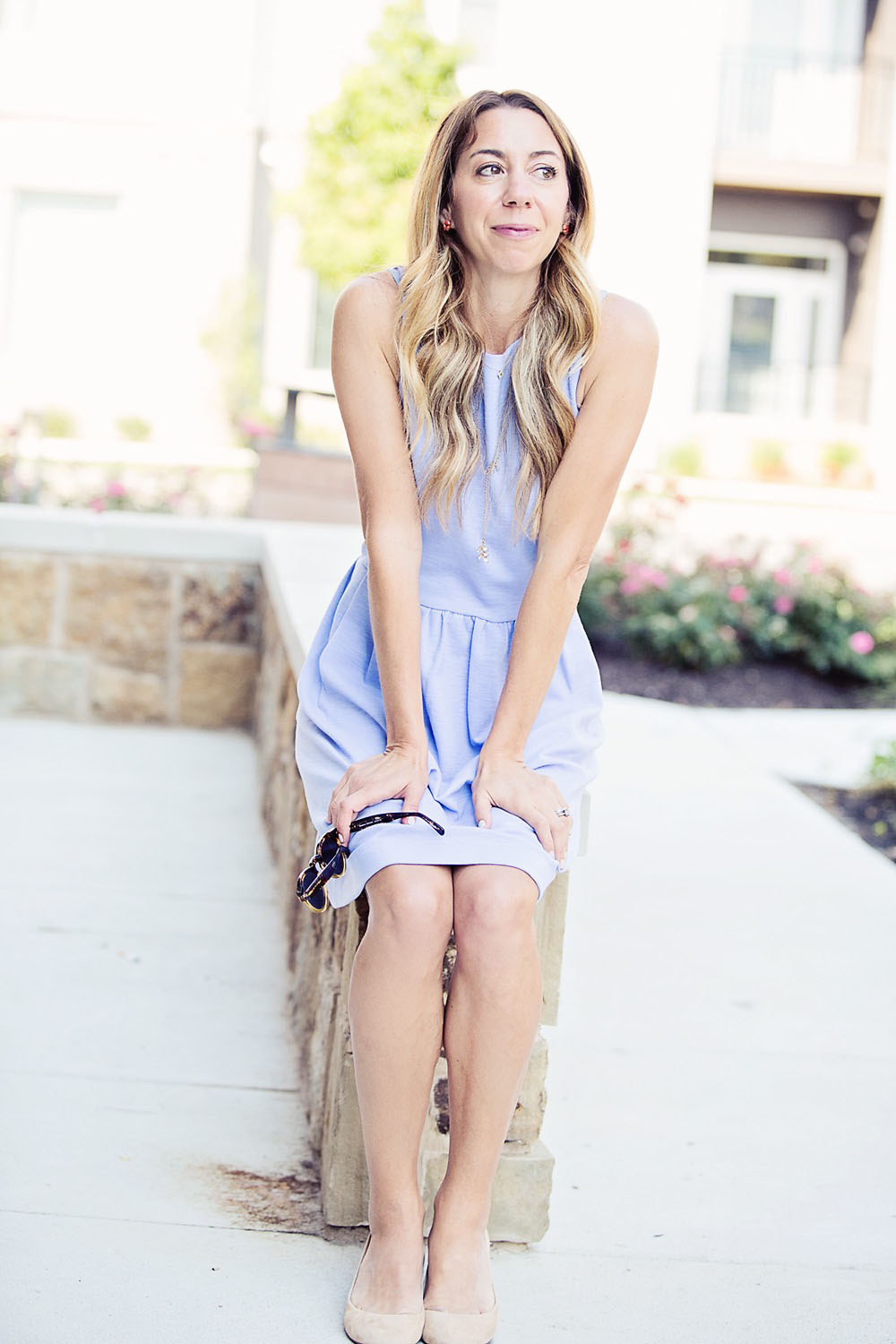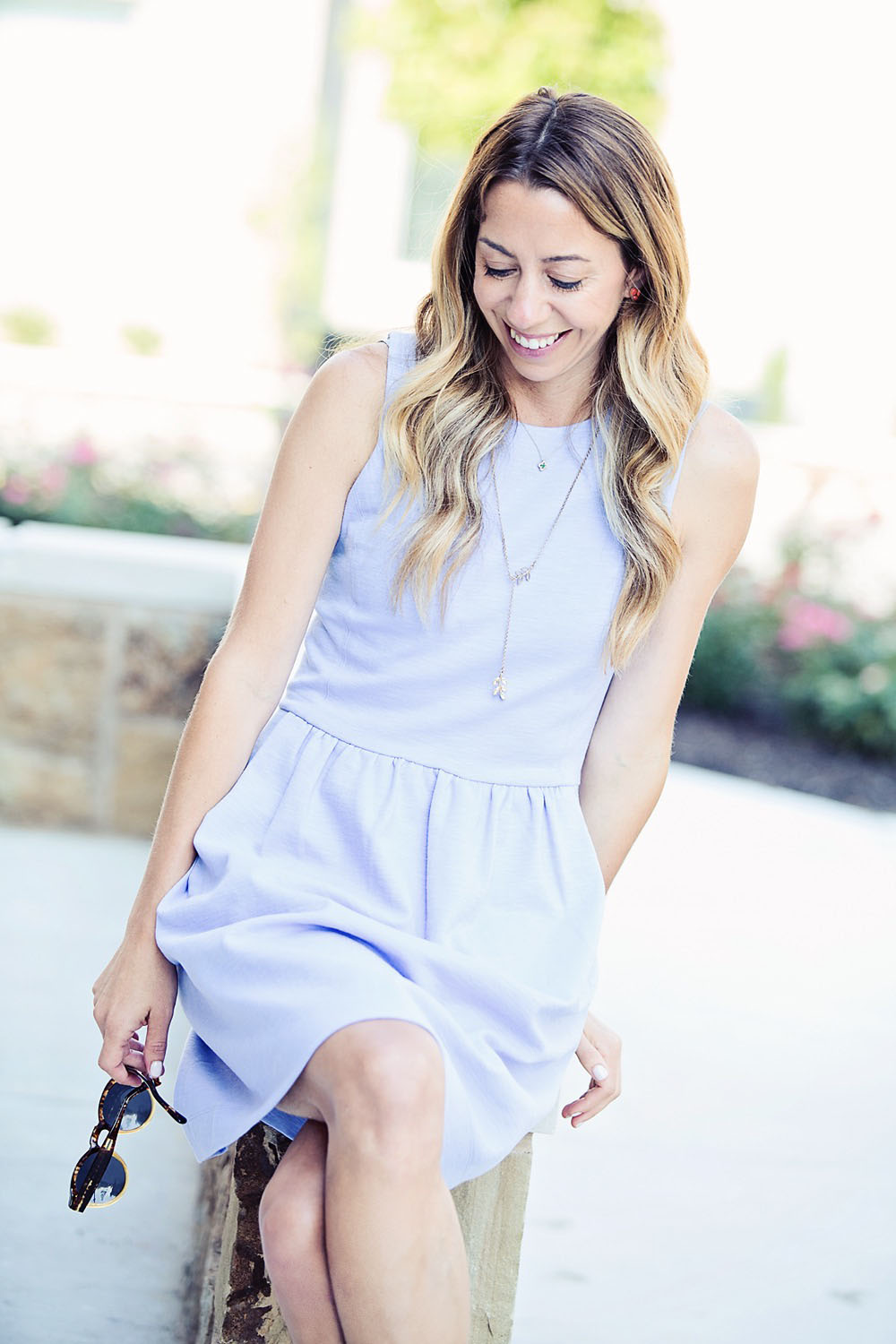 Wearing:
Dress (wearing XS – more colors/prints here) | Ballet Flats | Earrings | Necklace
We have three-ish weeks left until big yellow comes bustling down the street. Until then, a little self talk never hurt anyone.
Self.
You can do this.
Deep breaths.
Only the strongest will survive…..
….and it's pretty clear who that is.
Shop all of our Back to School Looks
Visit the Boys Shop HERE
Visit the Girls Shop HERE
And all Womens New Arrivals HERE
(Teachers! You can get an additional 15% off! Details here. And everyone who shops today will get 25% off $100.)
Thank you to J.Crew Factory for sponsoring this post. All opinions outfit selections were my own (with a little help from my crew).