And we find ourselves here again. The last unofficial day of summer (my 8 year old son frequently reminds me that summer doesn't technically end until September 21st), but for all intents and purposes, this is it.
I've been pretty open about that fact that this summer was challenging in terms of finding the time to work and spending time with my kids. I read somewhere once that you only get 18 summers with your kids before they are off doing their own thing and don't want to hang out with you anymore. If we go by that theory, I would argue that its only about 14 summers because….. teenagers. Do I believe this theory? No. I'm convinced that our boys will always want spend time with us (because, you know, we are fun like that) but independence is inevitable, and so maybe a small part of that theory is correct.
Which brings me to the pit in my stomach that arrives every Labor Day only to be intensified tomorrow morning when the big yellow bus comes and takes my kids away. We can only hope that we made the most of our time together this summer and that when we walk back to our (almost) empty house, Facebook won't be there to greet us with a memory of our kids from 2 years ago on this day looking smaller and smooshier and reminding us how fast this time really goes.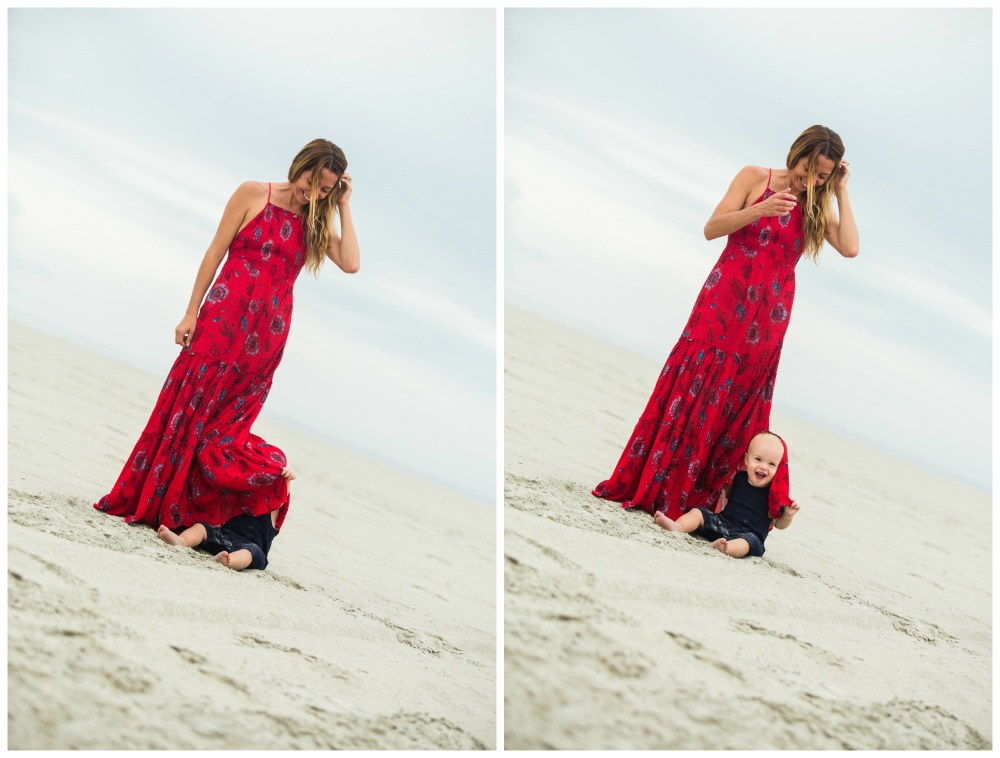 Ugh. No wonder why moms cry on the first day of school.
In a few days, this will all pass because a little structure will sink in (which we could all use a little of right about now) and once football season starts and the smell of fire pits consumes the evening air in our neighborhood, we will be reminded that there is always something to look forward to. And I don't even like football, but there is something about the excuse to sit on a couch for 4 hours eating fattening food that is sort of appealing. And there I go again off on a tangent when I can't even remember the point of this post…. Oh yes. During this transitional time, I was going help distract our emotional state by highlighting the best of summer, and 5 things we can look forward to for fall.
But first, this dress….
Wearing:
Free People Garden Maxi (40% off – wearing an XS)
Best of Summer
(warmer weather readers, take note!)
This ultra flattering swimsuit.
The tank top I lived in.
A statement top (now on sale!)
Every BODY's favorite dress.
The comfiest block heel sandal.
Five Things for Fall
(on my wishlist)
Something Red (30% off today with code YESPLEASE)
Something Necessary + Seriously Cute
Happy Labor Day to all!
xo,
Lindsey