We've been busy answering many of your inbox questions about what to wear to certain events and what to wear to a fall wedding has popped up on repeat. Wedding or no wedding on the calendar, it's always a good idea to have a seasonally appropriate dress in your wardrobe in case a special occasion arises. We are fully aware (from first hand experience) how it all goes down: the initial excitement of a night sans kids and drinks with overstuffed olives floats through our minds, immediately followed but the UGH-but-what-will-wear tizzy that becomes all consuming. Relax. Breath deep. We have a dress for that.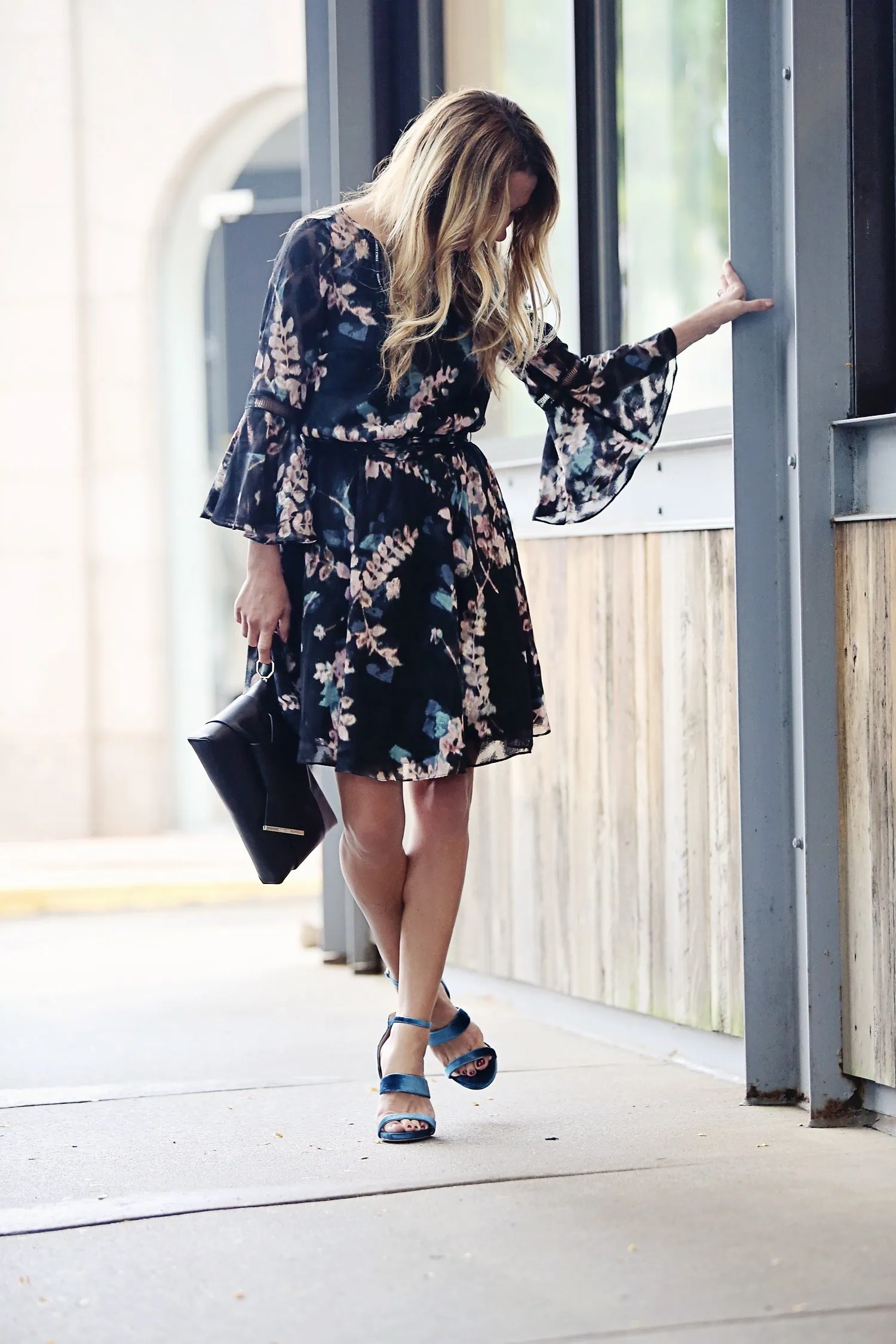 We've got fall florals on the brain these days and I've styled one dress with two different shoes depending on how high (or low) you like to go. Twisting and shouting optional, but highly recommended. After all, no kids, right? The one thing these two looks have in common is velvet shoes. It is my favorite shoe fabric for fall because it adds a richness to your look. If you are wondering if sandals are still fall appropriate, the answer is yet, but velvet gives a more seasonal touch.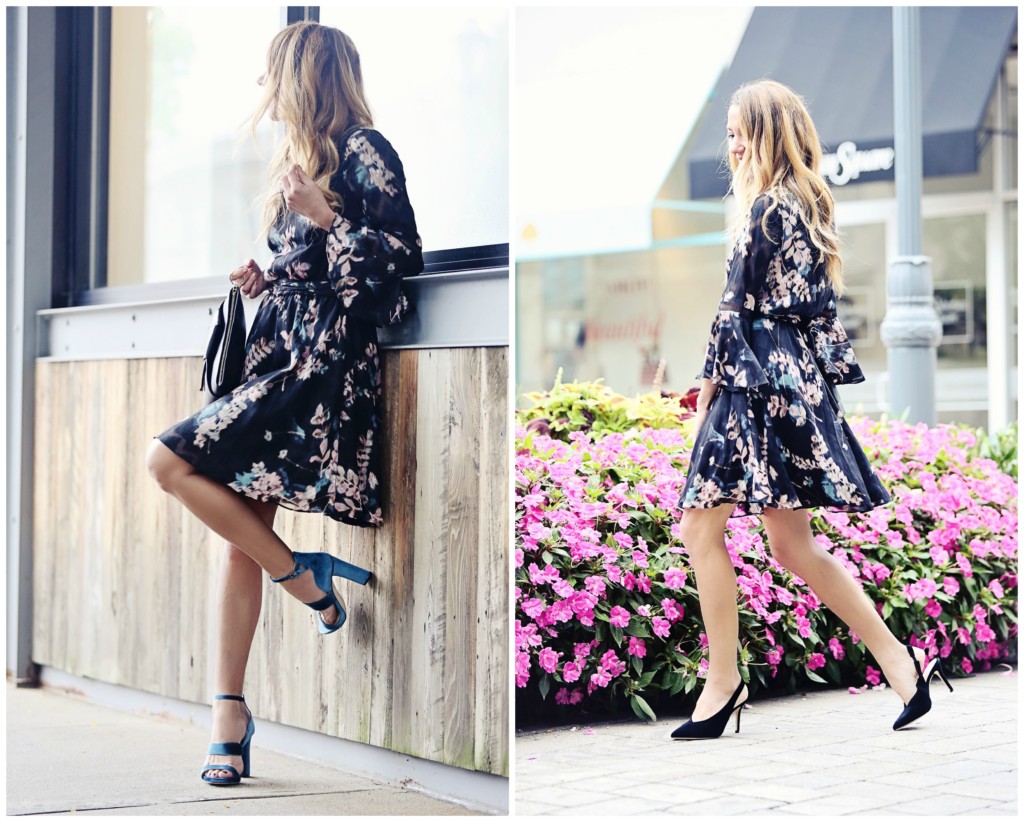 Floral Dress + Velvet Sandal:
Floral Dress + Velvet Slingback:
Wearing:
Floral Bell Sleeve Dress (if sold out in your size, try this one or this one) | Velvet Sandals | Velvet Sling | Clutch
When you are in a pinch or overwhelmed at the idea of putting an entire outfit together for a special (highly photographed event), I like to stick with one brand. This past summer I fell in love with Vince Camuto shoes. I've purchased since then one (okay maybe three) more pairs for various occasions and have also come to love their date night tops, classic handbags, and dresses for all occasions. Here are three additional head to toe looks for any fall wedding or special event in your planner…
Three More Fall Wedding Looks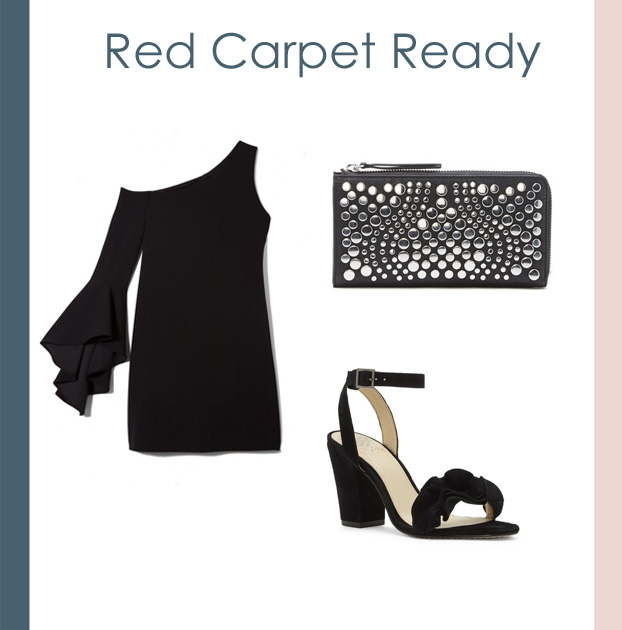 Dress | Shoe (also comes in red!) | Clutch
Gown (must see how this one looks on the model!!)| Shoe | Clutch
Hopefully this has solved some of your what-to-wear-dilemmas! Let us know what you think and what fun plans are on your radar. And no, I am not giving you the number of my sitter – we all know how hard they are to come by!
Thank you to ShopStyle for sponsoring this post. All opinions and outfit selections are my own.