Let's talk about classics, shall we? When investing in a piece of clothing, a pair of shoes or even a handbag there are a few things that I keep on my checklist. Classic Silhouette. Check. Quality Fabric. Check. Personality Pop. Check. It was the details that made me fall head over heel (pun intended) with these pieces from Kate Spade. Let's start from the top…
The Ruffle Shift Dress
This little black ruffle shift dress can go effortlessly from day to night with simple swap of shoe choice. The flirty shift shape with ruffle details makes this dress work appropriate with a bootie or even wedding ready with a party heel.
The Crossbody Bag:
Then there's the bag which is in the color of the season… RED! Why do I love this bag? It's not because it's more manageable than lugging around a diaper bag all day (ok so that helps), but it is a bag I can see myself passing down to my daughter….er, I mean niece. #notpregnant
The Embroidered Bootie:
But then we get to the shoes. For those shoe addicts out, there shield your eyes! These wonders can take an outfit from a 0 to a 10 in an instant. While I paired them with the dress for an event worthy look, these could be paired with a t-shirt and jeans for a night out with the girls. The embroidery on the heel adds the perfect amount of personality to any outfit.
The Finishing Touches:
Of course we cannot forget all the details. The earrings are almost too good not to wear every day. The perfect posy with a subtle hint of shine. The sunnies – classics, slightly oversized, just how we like 'em. The bracelet with built in technology, yup this gorgeous bangle tracks your sleep, steps and can even take selfies – think of it has your personal cheerleader. Lastly this cheeky phone case. Even on a gloomy day these "resolutions" will bring a smile to your face.. but if we are being honest it's nearly impossible not to smile when wearing Kate Spade.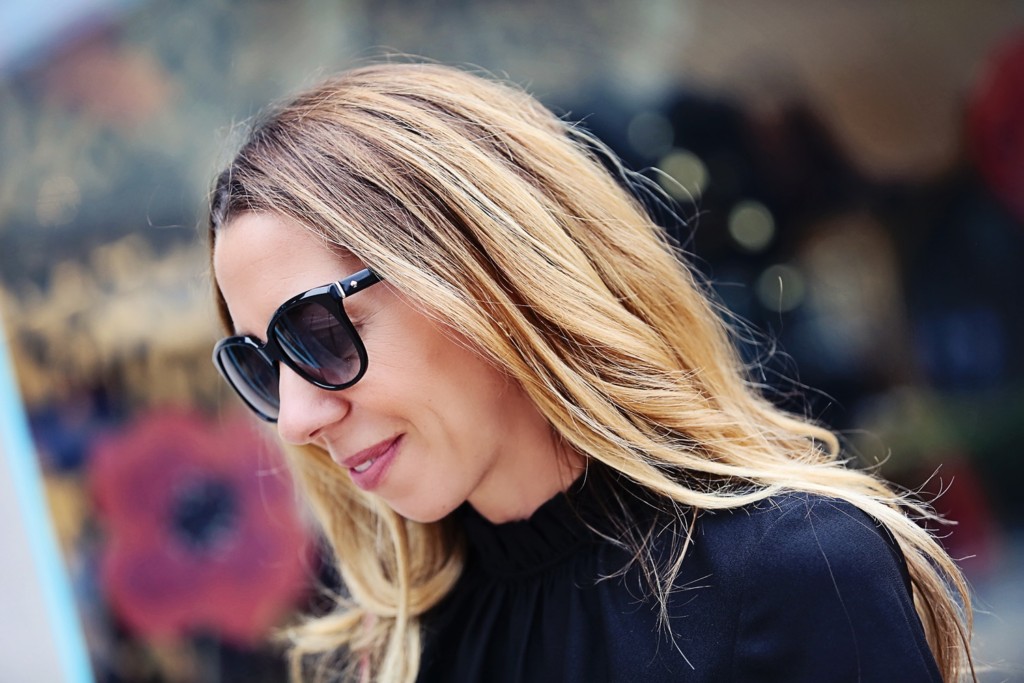 And now that I feel like a million bucks, where in the world is that date of mine??
Oh.
There he is….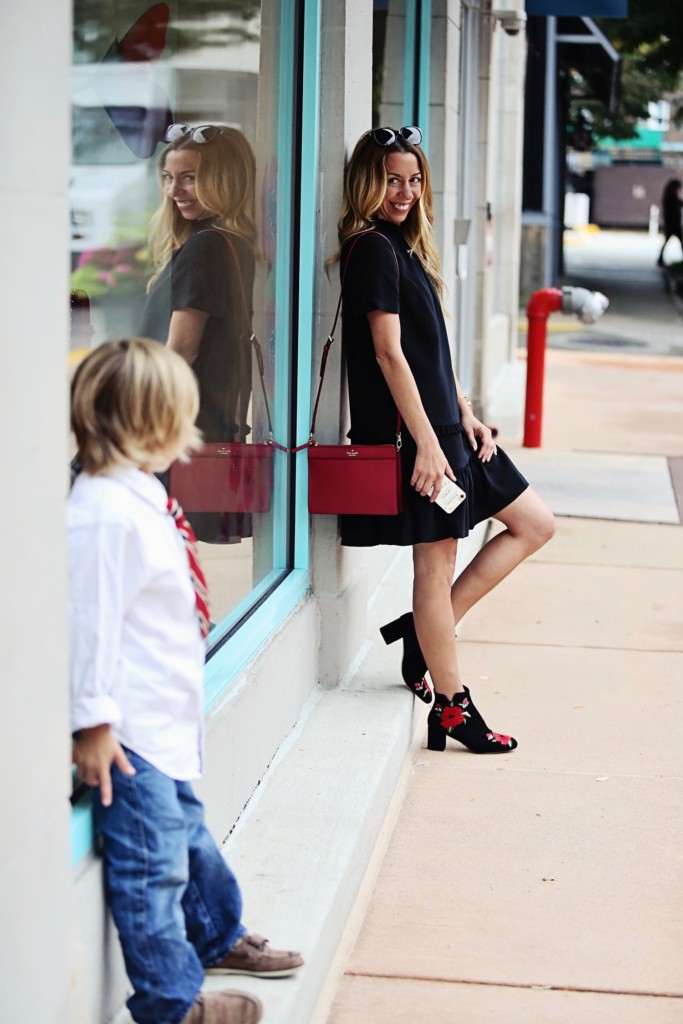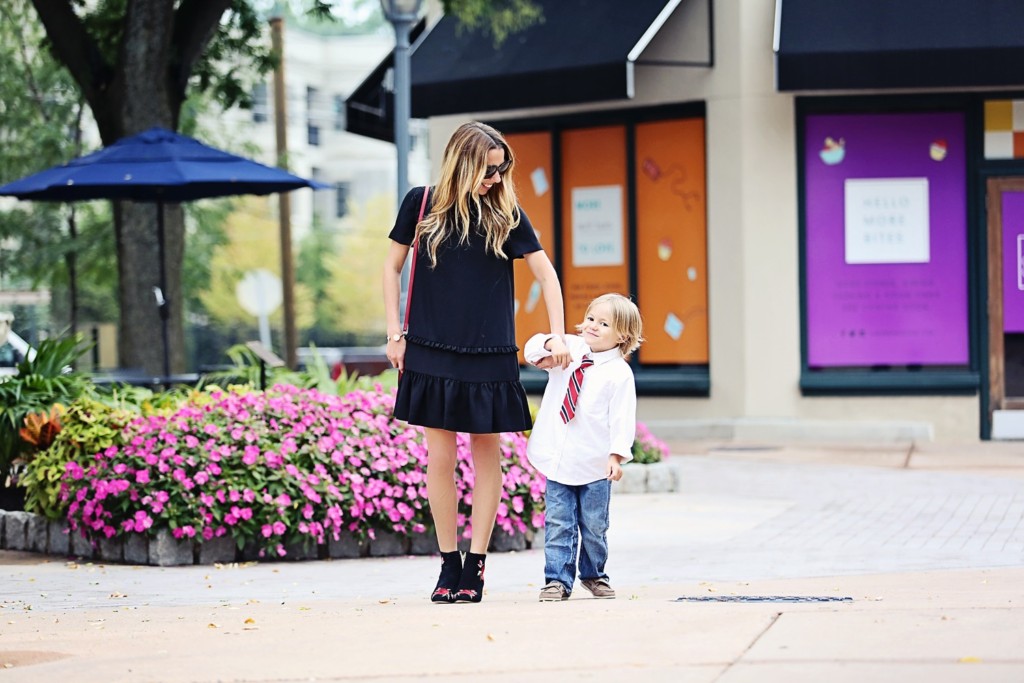 Wearing:
Get the Look with More Favorites from Kate Spade
Thank you to Shopstyle for sponsoring this post. All opinions and outfit selections are my own.