I haven't done a Q&A in a while, so I thought before we blow up your feeds with everything holiday inspired, we should take the time to answer some of the questions that arrive in the Motherchic inbox most frequently. Here goes….
What are you three most favorite pairs of jeans? Splurge would most definitely be these AG jeans (distressed version here). My favorite "save" pair would be these and also loving these for $39! Mid price range, I love my Blank Denim (this pair and this pair are on current rotation).
Best pants for work? We will be sharing a bunch over the next week so stay tuned! If I had a job where I needed to dress business casual, I would definitely be sporting this pair with a neutral sweater and these flats.
How do you start a blog? What advice do you have for someone starting out? I get this question a lot and I don't even know where to begin. I started this blog 5 years ago as a hobby. It had nothing to do with fashion and I had no intentions of ever making it a career. I wrote candid posts about being a mom and slowly but surely my audience started to grow and my blog evolved into what it is today. The three things that I believe have helped this blog grow are 1) investing in a great blog design with clean, simple design that is easy to navigate with cohesive images, 2) Being consistent – my readers can count on a certain number of post per week delivered at the same time each day, and 3) Cliche, but being yourself. I write like I talk and try to be as real and relatable as I can. Every audience is different, but I have come to know my audience and frequently interact with them. Building a sense of community by being yourself will give your readers a reason to come back for more. How to start a blog? In a nutshell, get a website (I use WordPress), write engaging content, capture great images, post and share share share! There is no secret to gaining an authentic following. The bottom line – running a blog is quite literally a 24/7 job. At the end of the day, you really have to love it.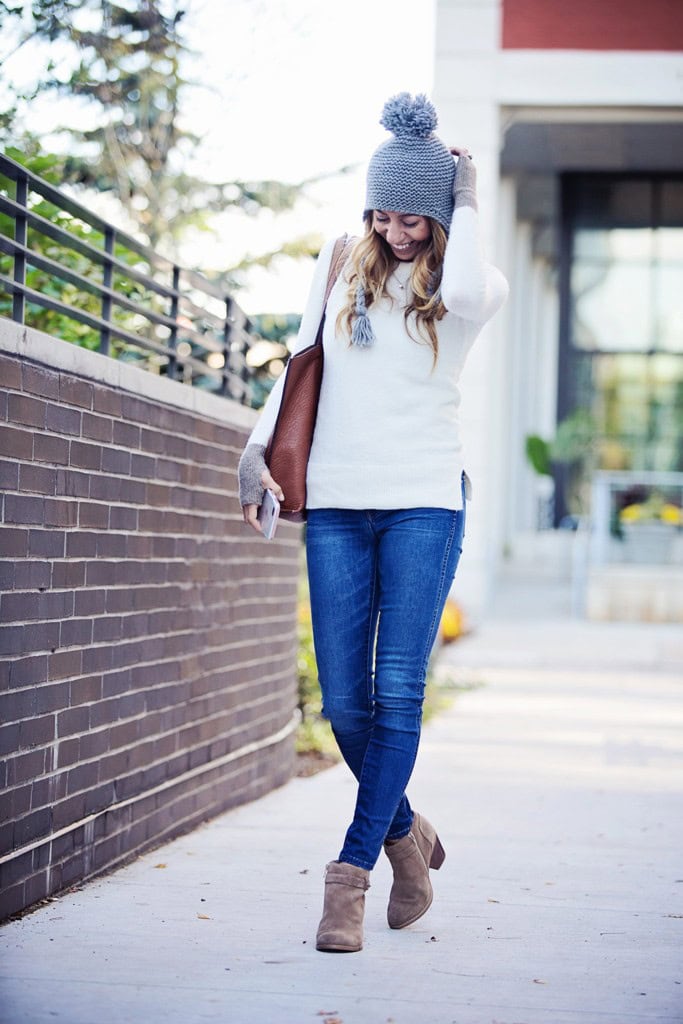 Best lined raincoat? The one I own is unlined, but I am sort of loving this one .
What is the stain on your floors? Jaco Bean by Minwax (oak floors)
What is the paint color on the wall in your bedroom? Revere Pewter by Benjamin Moore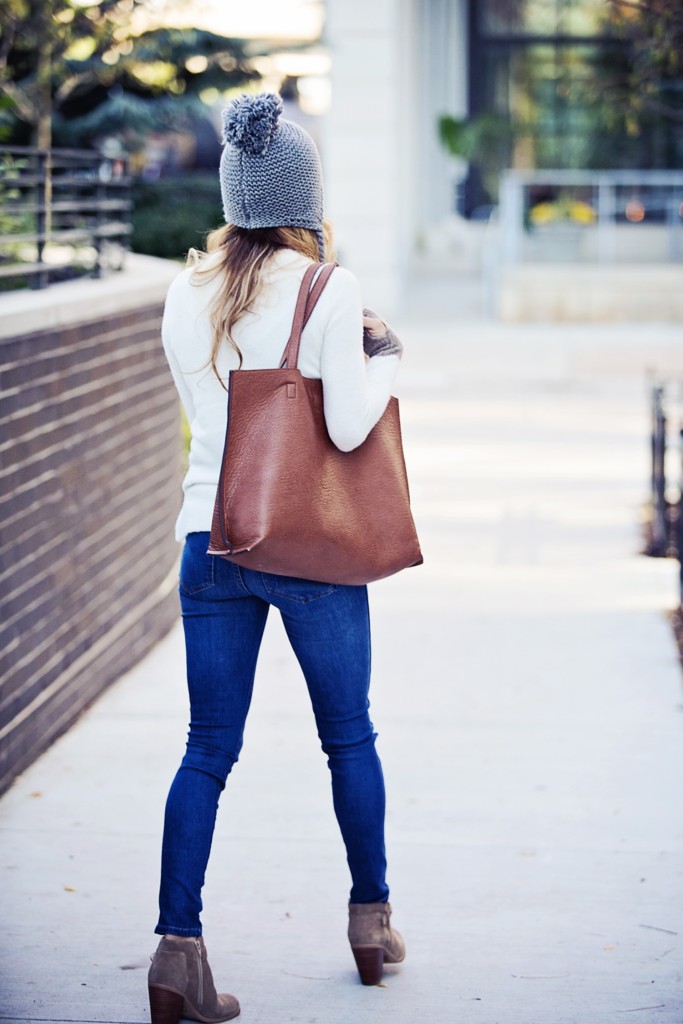 What do you do with your clothing and accessories when you are done with them? I normally try to give them to my sisters because we are all around the same size. I need to do a major closet clean out though… any ideas welcome!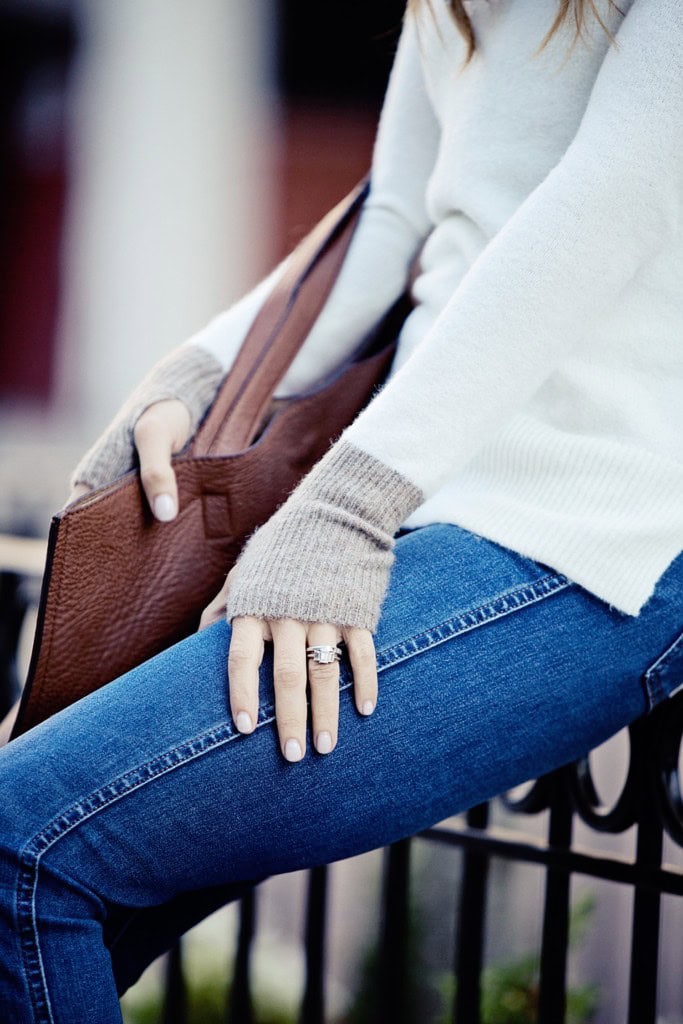 How do you curl your hair? I just so happen to have a tutorial. Here you go!
Favorite Sweaters this season? I am drawn to neutral knits with a little something extra whether it be a pretty texture or fun detail (hello, thumbholes). Here are a few I love.
Wearing:
Sweater | Jeans | Booties | Bag | Hat (old, similar here)