There isn't much better in life than grandma's cooking, right? Maybe it's nostalgia or maybe it's just good food  (probably both), but when my kitchen is filled with the smells of something they taught me how to make, all of the warm fuzzy feelings come flooding. I am so blessed to have two amazing grandmothers who both happen to be amazing cooks. Sadly, my paternal grandmother passed away last year at the age of 96, but her legacy lives on in so many wonderful traits she passed down to us – her Thanksgiving stuffing is just a minor (yet delicious) one. This post is an homage to some very special recipes that have been passed down in my family with a slightly modern twist……Meet the new and improved Crock-Pot®. The Crock-Pot® Express Crock Multi-Cooker, to be exact.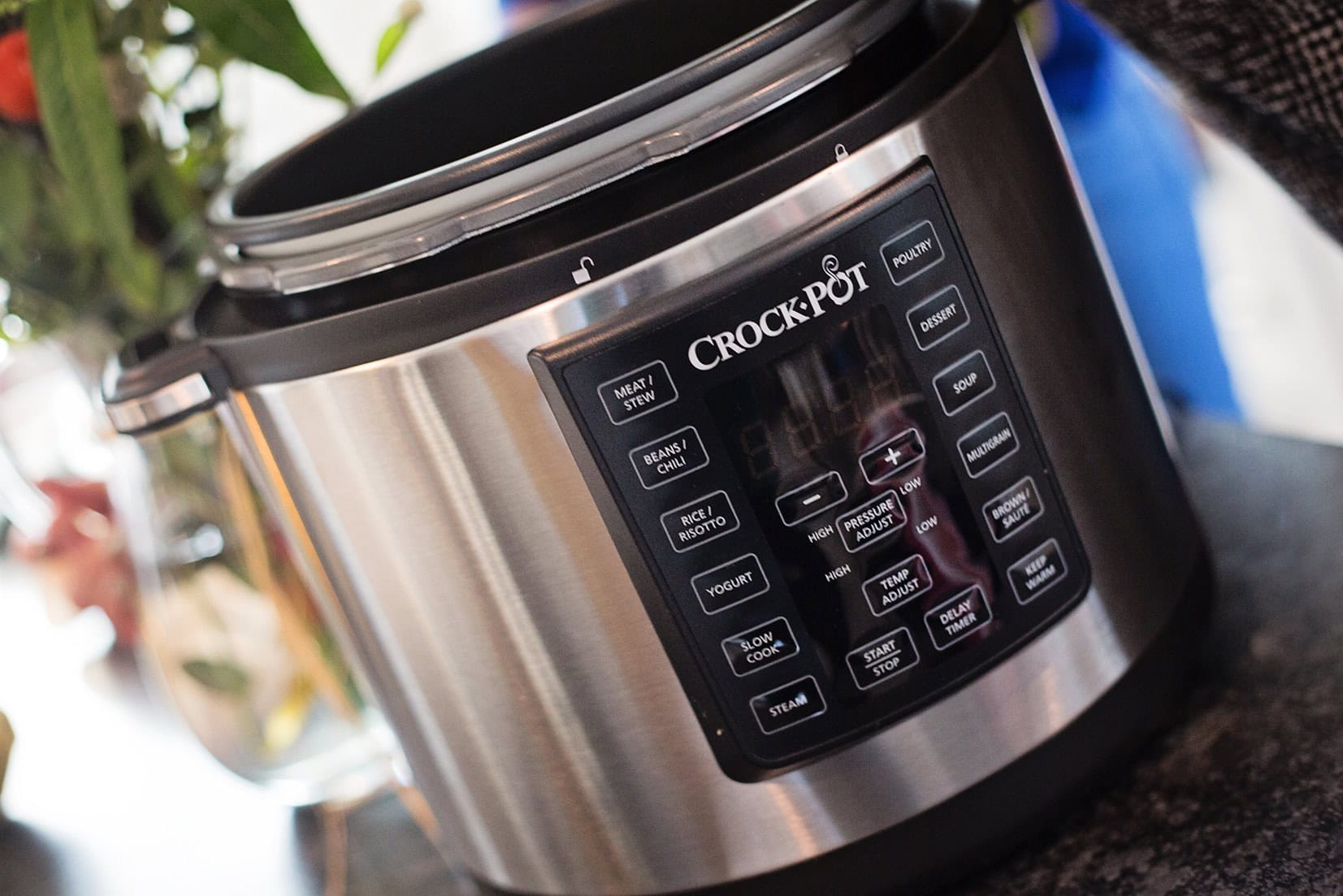 I don't know about you, and I don't know how they did it all back then, but I am just going to chalk it up to "times have changed". If someone offers me a shortcut with the same results, I am going to take it!
My sister, Liz, came over to give some of our favorite Thanksgiving side dishes a test run in my new Crock-Pot® Express. To me, the best part about the Crock-Pot® Express Crock Multi-Cooker is that it is multi-functional meaning you can sauté, steam, pressure cook, and of course slow cook. You can also cook meals 70% faster than traditional meals. I love the idea of using a Crock-Pot® for a meal when timing is critical. How any Thanksgiving host gets everything out on the table HOT is beyond me. I'll take anything you can prepare ahead and keep warm as long as needed.
Let's start first with the Cranberry Sauce. A step up from the canned version (and almost as easy) is my grandmother's Cranberry Apple Sauce Recipe. This you can prepare in your Crock-Pot® Express Crock Multi-Cooker a day ahead.
Mommom's Cranberry Apple Sauce Recipe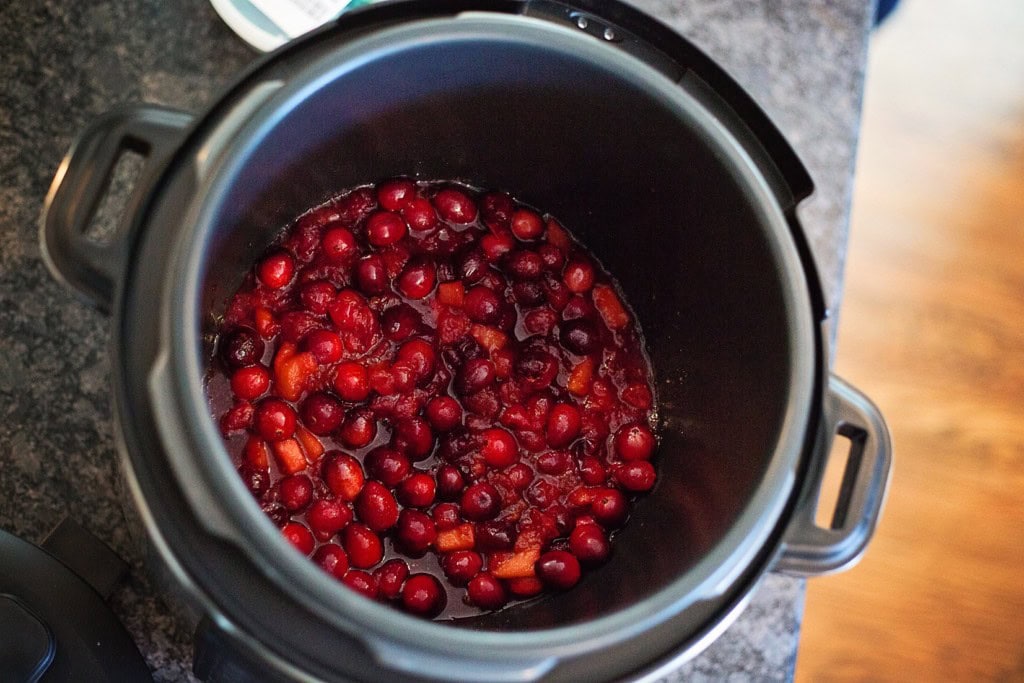 The Recipe
3 granny smith apple, peeled, cored and chopped
1 bag of cranberries
1 scant cup of sugar
1 cup of water
Add all ingredients to the Crock-Pot® Express Crock Multi-Cooker. Cook on high for 3-4 hours or low for 7-8 hours. Once done, remove from crockpot and place in fridge to cool. Serve chilled.
Nana's Stuffing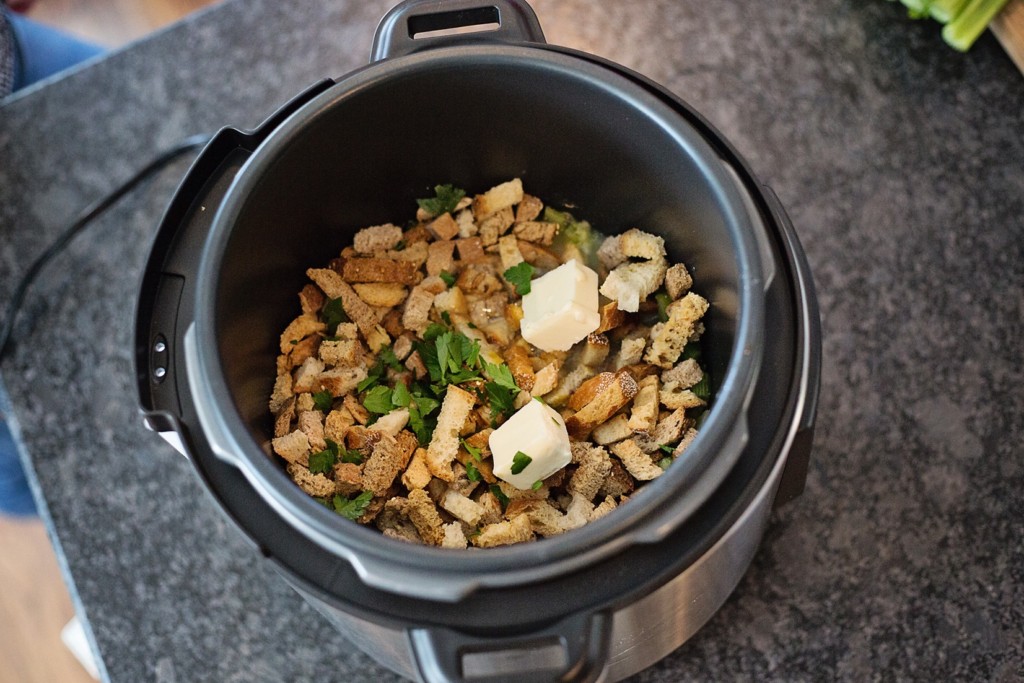 The Recipe
1 bag of bread crumbs (about 12 cups)
2 tsp chicken stock base
2 eggs
4 cups of chicken broth
1/4 lb butter
1 medium sized onion, chopped
1 cup parsley, chopped
5 cups of celery, chopped
In the Crock-Pot® Express Crock Multi-Cooker, press the brown/sauté button. Melt the butter then sauté  the celery and onion with the chicken stock base. Mix the egg with the chicken broth in a separate bowl. Once the veggies are soft, about 10 minutues (but not browned), add the parsley and the chicken broth/egg. Put the Crock-Pot® on the slow cook setting and let it cook for 4 hours on low. To get the stuffing to the consistency and moisture level of your liking, you can always add more butter and more chicken broth when the cooking time is up. Enjoy!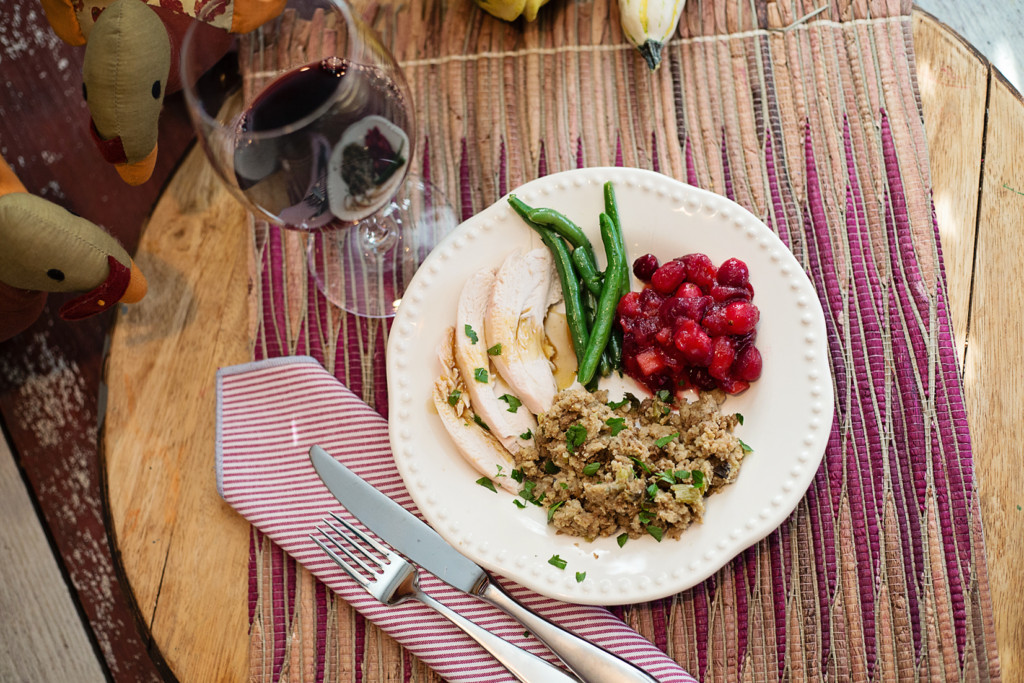 The Crock-Pot® Express Crock Multi-Cooker will be on major sale -, November 19-27! This makes a great gift – even to yourself to replace your outdated slow cooker.
Thank you to the  Crock-Pot® Brand and ShopStyle for sponsoring this post.