The holiday season means many things for my family. It means special family gatherings, outings with friends, tree cutting traditions, parties, parties, parties, staying up too late too many nights in a row, pushing our kid's monthly allotment of shirley temples to the limit and all of the other holiday magic you can imagine in between. But it's also the time of year where there will be occasions that my boys need to wear something other than their beloved mismatched "sport clothes". Often times I look at their outfits in the morning and laugh to myself. No one would ever believe their mother is fashion blogger. I'm talking jerseys three sizes too big paired with neon colored knee high socks (the heel half way up their calf) and workout tights (you know, like the ones Steph Curry wears). It's a daily battle I've chosen not to fight.
The holiday season, however, entails at least a handful of events where elastic waist bands and shirts with numbers on the back are out of the question. But eight years in to this whole mom thing, I've learned that  kids are much more likely to wear something they deem "fancy" (and yes, jeans are considered fancy) when they get to pick it out themselves. J.Crew Factory is always my go to because they can basically pick anything and it will work for the types of holiday events we attend as a family. Here is our take on a festive family outfit that we wore for holiday photos this year….. and will likely wear on repeat this holiday season. Oh, and everything we are wearing is 50% off right now!
I like sticking with one brand when styling the family for photographs because the colors, patterns, fabrics etc…. seem to compliment each other without being overly matchy. With a little guidance as in "you can pick any sweater you want" and "you can pick any plaid button down you want", the end result is a mixture of prints and solids that mesh without competing with one another. Ok maybe that bear sweater steals the show, but so does he so it all works out. And one would think that fancy clothing would warrant fancy behavior, but we haven't quite mastered that yet…. The good news is, everything is machine washable.
I can bank on the fact that my husband will wear a gray wool blazer, dark wash jeans, and a light blue shirt (some people are just predictable like that) so this year I had a little fun with mixing prints. I also like the fact that I can mix and match these pieces for other holiday outfits throughout the season.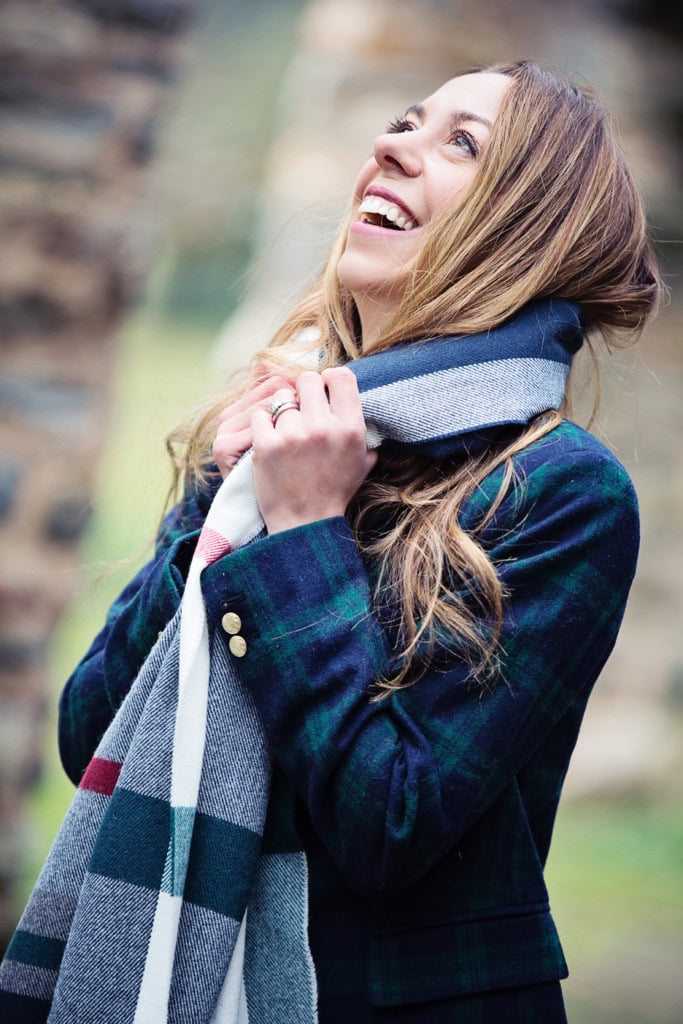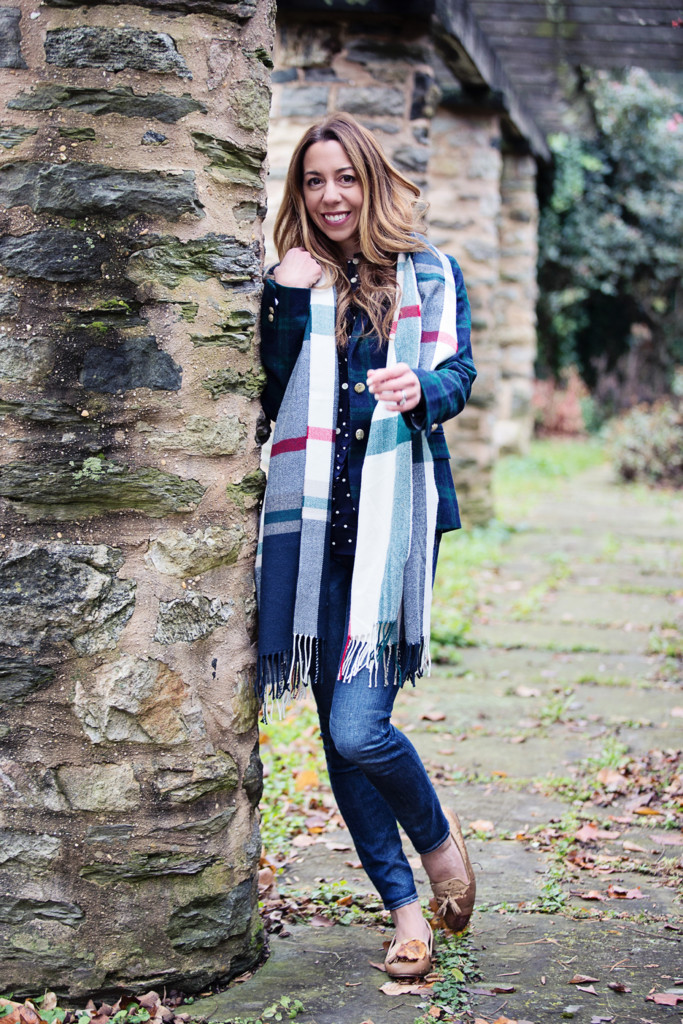 And now all that's left? Family hugs all around…..
Headlock or brotherly love? I'll let you be the judge……
Shop our  Festive Family Outfit Edit:
my look
my boys outfits
if I had a girl…..
Need more holiday inspiration? J.Crew Factory has an awesome gift guide for everyone! And in exciting news, they just launched their official Instagram account (and it's as amazing as you would expect it to be). Also, be sure to enter their great gift card giveaway sweeps…..
Thank you to J.Crew Factory for partnering on this post.