One of the greatest gifts I bought myself this year was a package of classes to a local yoga studio. It's not just the gift of yoga itself – it's the hour to myself where no one can reach me. The disconnection. The sweat. The 23 seconds of adult conversation that happens while wiping down my mat. But most of all, I can go about my day knowing that if nothing else, I did at least one good thing for myself that day. It was also a good excuse to amp up my yoga wardrobe because, wow, yoga people are serious about their yoga wardrobes.
And thank goodness athleisure is a thing. Insert Nike, the other gift to myself. Because what is a yoga package without the appropriate gear? For me, Nike is the perfect marriage of function (as further indicated by the millions of athletes that wear it) and fashion (because I am a fashion blogger and trust me, it's cute). Whether I am going from studio to street or visa vera, I can transform my uniform with the a simple swap out of a pullover.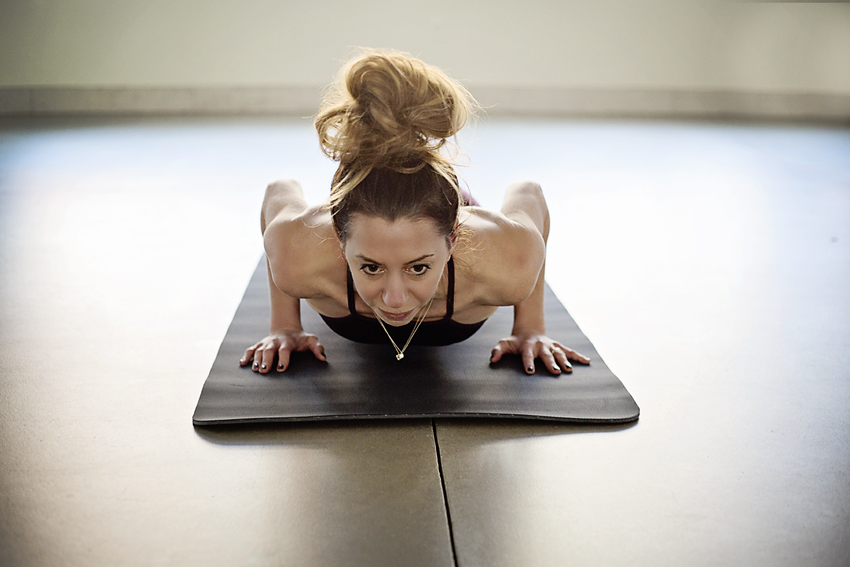 Wearing: 
Bra (lightly lined!) | Tank | Pants | Pullover | Mat | Water Bottle (great stocking stuffer!) | Hat | Sneakers
And while I am all for gifting myself these things, I have so many people on my list this year that are impossible to shop for. Mom, dad, mother in law, father in law… I am talking to you. And while I wish I could buy them all yoga packages, a gift that lends itself to an active healthy lifestyle is my next best bet…. Nike gifts all around!
Gifts for Him
….For my dad (who lives in Florida), this is the perfect gift for him to wear on his daily walk to play tennis for those brisk 57 degree Sunshine State mornings.
….For my newly retired father in law who now has ample time for hiking, layers are always a good idea.
Gifts for Her
….My mom never met a stripe or something red she didn't like – that's what makes this top perfect gift.
…..And for my mother in law who actually teaches pilates, these are the perfect do-it-all sneaker that she can wear to and from the studio as well as a walk around the neighborhood (how cute is the tea berry one?!).
Gifts for Kids
…..And if I printed the Nike website for my kids on paper and told them to circle what they want, well, you know where this is going. The better question would be, is there anything you don't want. These are tried and true favorites (these shorts, these pants for UNDER the shorts (because Steph Curry does it), these training tops
Thank you to Bulldog Yoga for being my healthy escape (PSA: yoga is seriously addicting the best best way possible). And thank you for allowing us to take these photographs in your beautiful studio.
Thank you to Nike and ShopStyle for parterning on this post.