The stretch between New Year's and spring break is long. It's cold, it's dreary……. it's COLD! And it's really hard following friends on instagram who live somewhere where it's neither of those things, like my sister who lives in Florida. She texted me the other day (while I was shoveling us out of our driveway), that she was breaking in her new Birkenstocks. Insert eyeroll. Insert UNFOLLOW. Insert either stop rubbing it in or pay for my plane ticket to come visit you. But because I can't just up and leave, there are some things we can do to make this time of year a little brighter. Winter florals I love you. And an excuse to wear them, I love even more. We have a few dress worthy events coming up this winter so I thought a post on 2018 dress trends was warranted.
2018 Trends Report: Last year was a big year for the "athleisure" trend and while this busy mom (hand raised high) won't be letting that go anytime soon, there is a shift towards more feminine trends. Think soft pastels, sheer fabrics, and ruffles, ruffles, ruffles. Balancing out these uber girly trends are cargo pants, checks, plaids, and polka dots and bold print mixing. On the accessory circuit statement earrings are still going strong and supposedly micro bags are the new fanny packs, but I for one didn't jump on that bandwagon (yet). Also scrunchies… are back.
But back to dresses! We are seeing a lot of soft fabrics, flirty silhouettes and of course florals. All of these trends are the perfect opportunity to let the dress do the talking and stick to more neutral accessories. As always, Nordstrom has the best selection of dresses for every occasion. I was drawn to this bell sleeve floral number, but check the full selection of dresses here for whatever dress-worthy event you have coming up.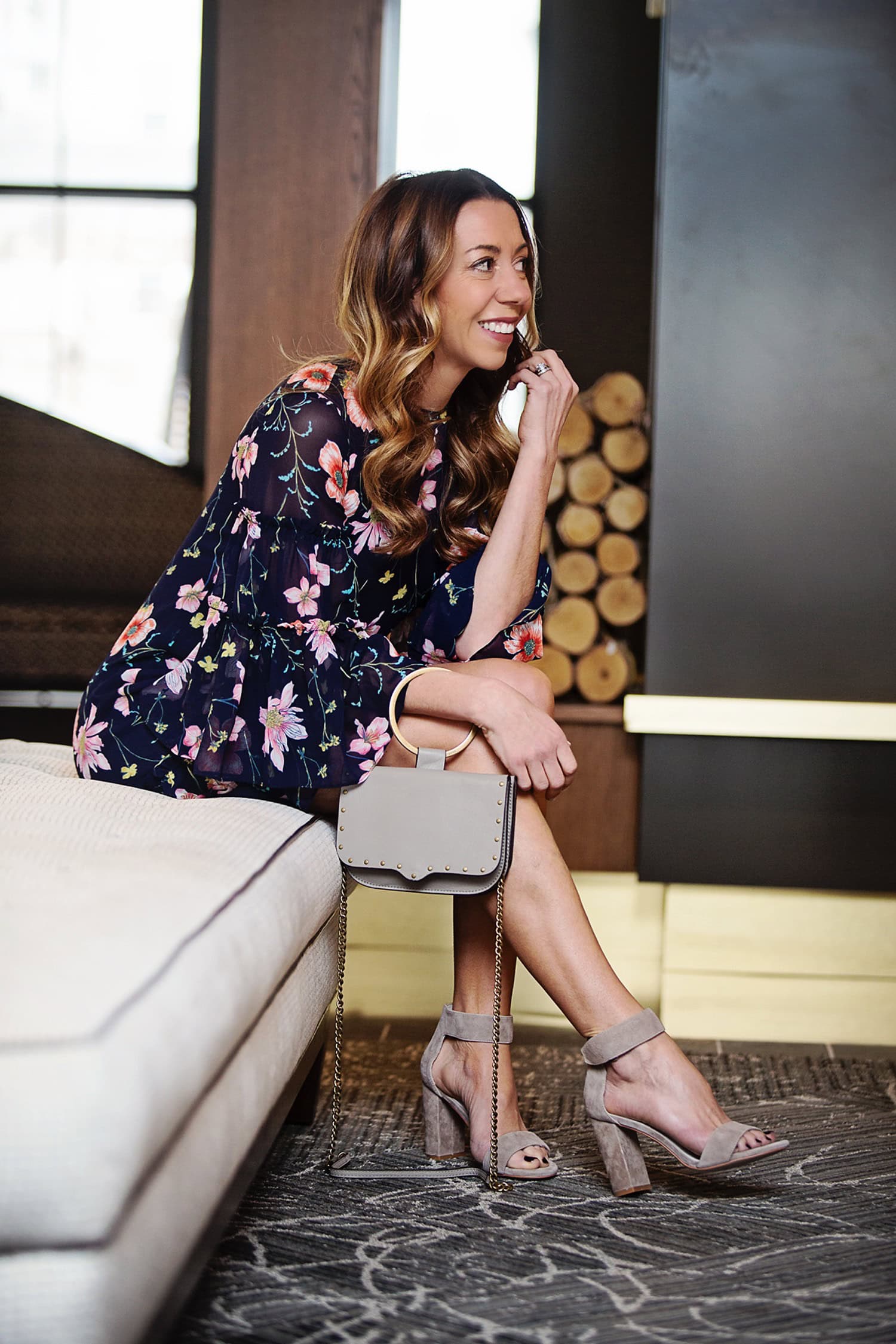 Wearing: 
More Dresses I Love…..
This post was written in collaboration with Nordstrom and ShopStyle
Photography by Alison Cornell
SaveSave