What's the hardest thing about going out on a date in the middle of winter besides actually mustering up the energy to go out (just me?!)?? Answer: finding a fun date night top! Summer is easy – the options are endless, but winter date night tops are a little tricker. Yes, it's fun to show a little skin, but it is hard to find seasonally appropriate tops that will also wow someone from across the table. Disclaimer: the last date time I went on a date, I wore a sweatshirt. It was a "chic" sweatshirt, but still a sweatshirt. The game needs to be upped! I posted this one shoulder top on Facebook a while back and many of you said you would love to see how I styled it. It's a fun twist on a black long sleeve and the perfect top for a night out.
I styled this top two ways – with denim and also a pleated metallic skirt for a more glam occasion. The jeans are a refreshing change to my go-to skinnies. They are a demi boot with a seriously cool deconstructed raw hem and pair great with everything from pumps to flat sandals/espadrilles or cool sneakers. This top would also look cute with denim shorts or white pants (hight waisted boot cut) for a chic minimalistic black and white look. And the bra – because I know someone will ask! I am wearing my favorite strapless which is great for my barely there situation, but I've heard great things about this one if you are more blessed in the chest.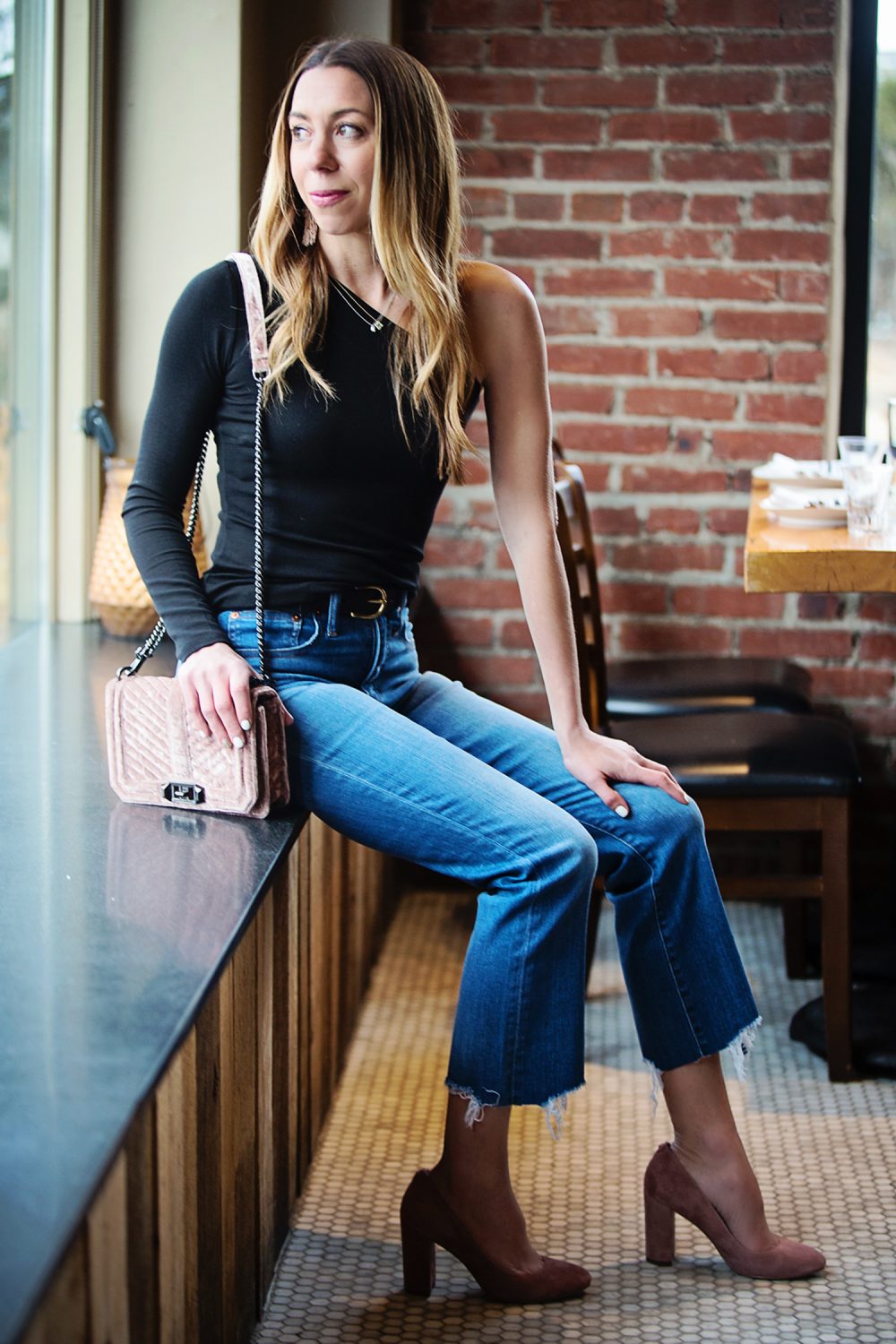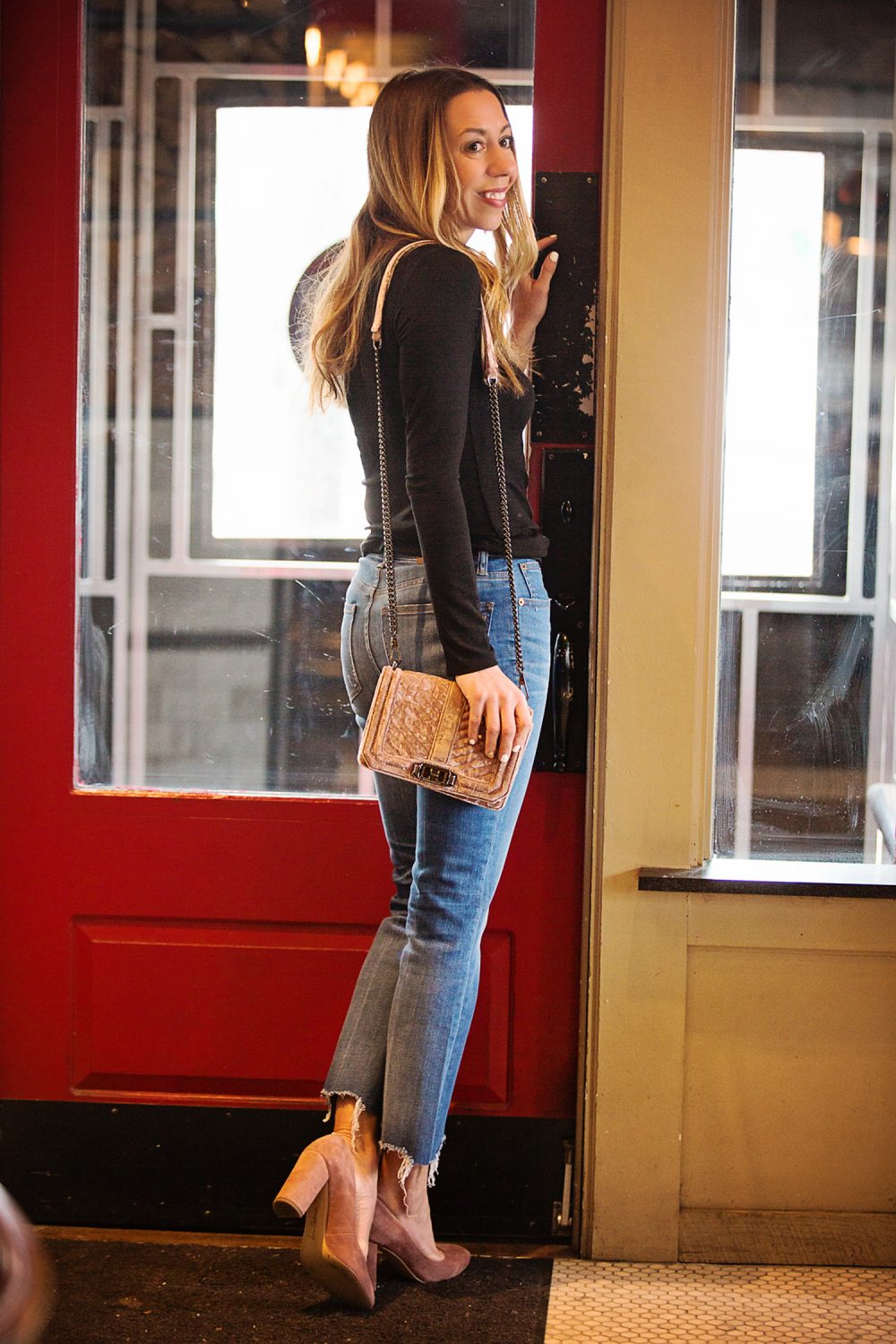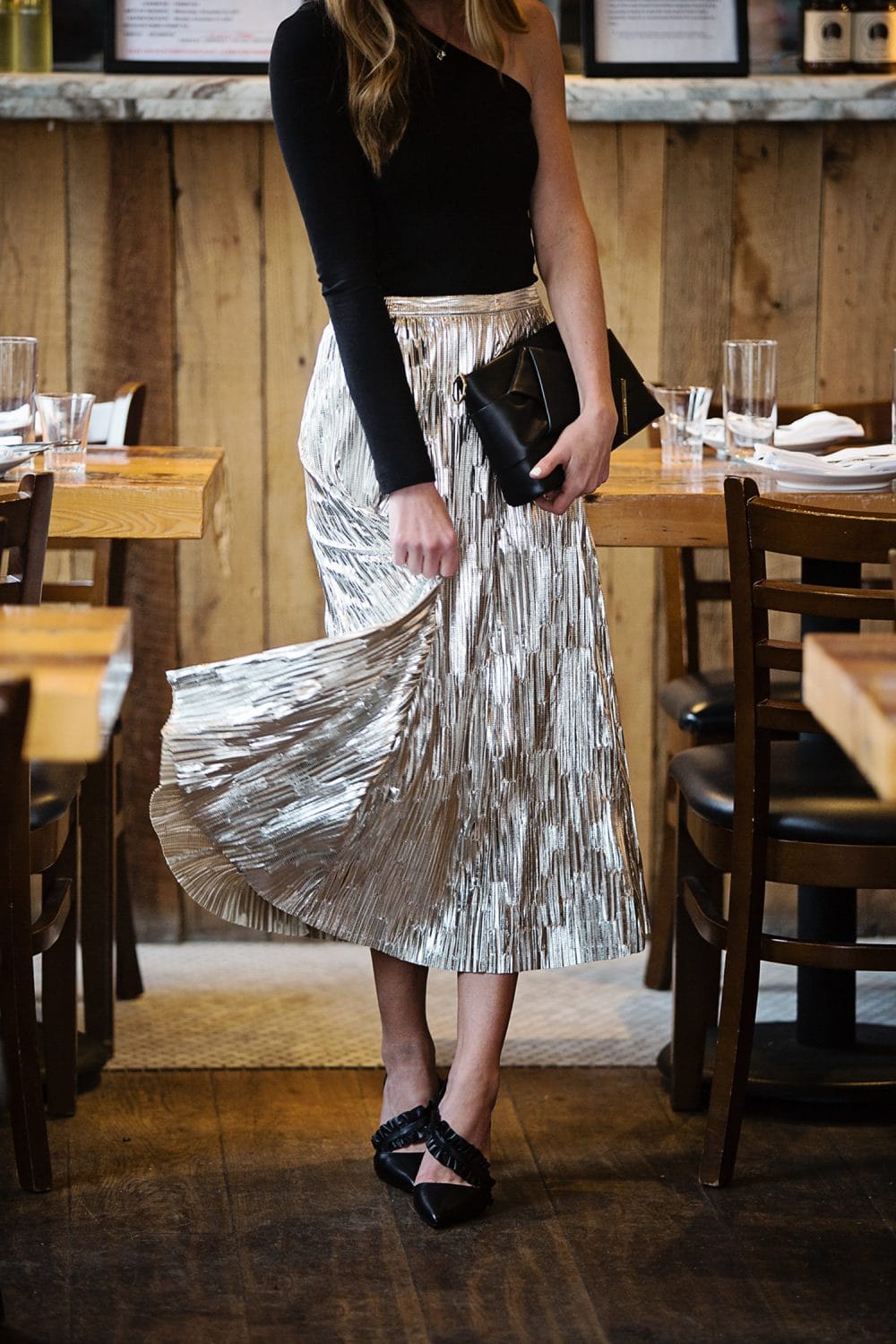 Wearing:
 One Shoulder Top (also in white) | Jeans | Pumps | Belt | Bag | Earrings
One Shoulder Top | Metallic Skirt (old, similar here and here) | Pumps | Clutch
More Date Night Tops….
And the bras to wear with those tricky tops!
Thank you to Arde for allowing us to take these photos in your amazing restaurant!
Photography by Alison Cornell