Secret is out – I am officially sick of winter! While I can't wait to break out my cozy sweaters and boots come October, I have never been more ready to put them away. These transition months are always the hardest to stay inspired by what is in my closet. You know the feeling – closet full of clothes with nothing to wear! I've been trying to interject some hints of spring into the neutral color palette I've been coming back to. I've also tried to add touches of work appropriate outfits as well as weekend casual. I only included one pair of ripped jeans!!! I am excited to see some of the new arrivals my favorite stores are starting to come out with…..any trends that are you are excited for? Until then, shop my closet with a taste of a few of my everyday outfits. Be sure to follow on Instagram, Facebook, and subscribe by email so you don't miss a post!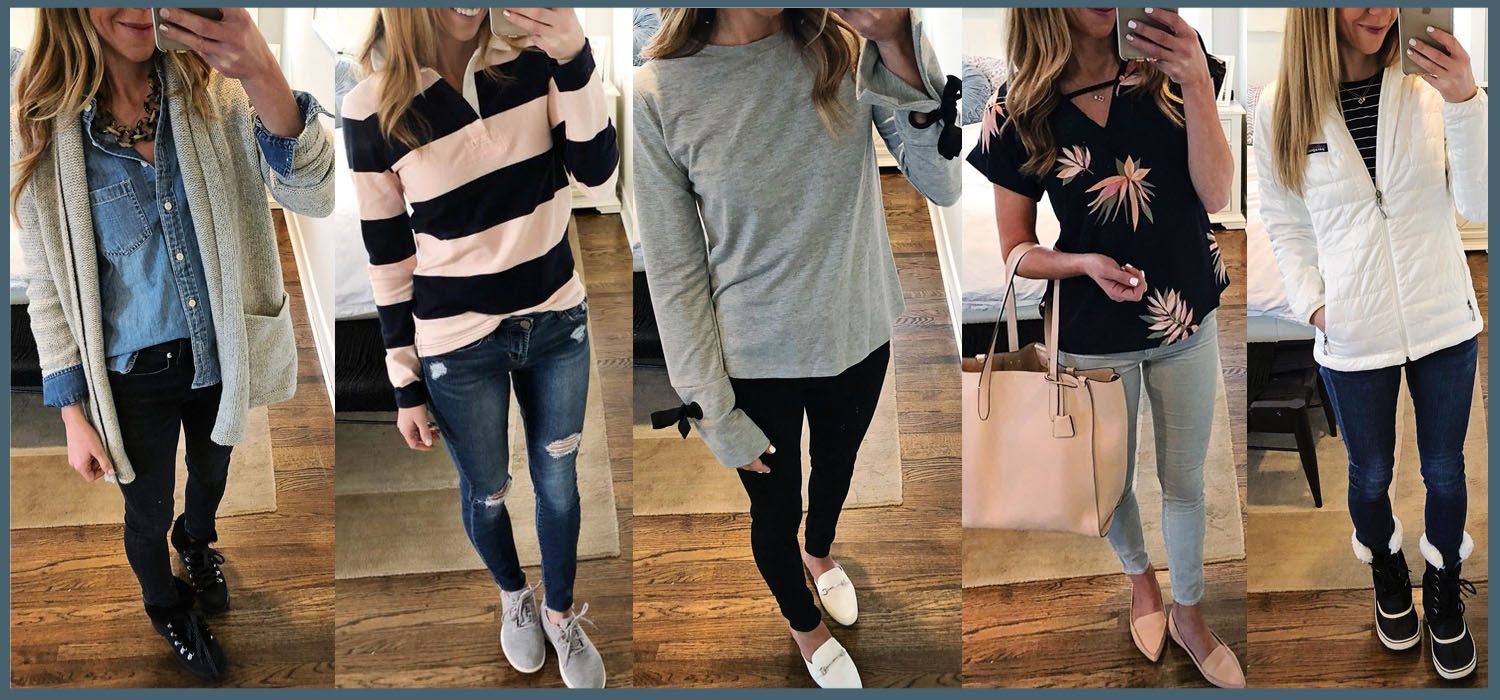 Look One // I can always count on a chambray top… Paired with a cardigan this look feels a bit more pulled together.
Cardigan | Chambray Shirt | Jeans | Boots | Necklace
Look Two // I swapped out my usual flow-y tee for this preppy rugby tee. Its a nice balance of sporty, but girly with the light pink stripe.
Rugby Shirt | Jeans | Sneakers
Look Three // Black, white, and grey always makes for a chic look. What's even better is that this top is almost like wearing a sweatshirt.
Look Four // Spring anyone? This floral top is probably the perfect transition piece. I paired this top with corduroys for a touch of warmth.
Floral Top | Cords | Flats | Bag
Look Five // What is winter without a little winter white… this jacket is lightweight yet warm, and the boots are just necessary!
Shop more of my closet below…