When I hear the word exfoliation my mind immediately flashes to the big bottle of apricot scrub that occupied prime real estate on my sink countertop for many years. Exfoliation – scrub that dead skin away, right? Well not exactly. In recent years I have been doing lots of research and trying to find the best products out there for my skin. Some general "rules" that skincare gurus seem to agree on is that exfoliation is key for revealing the brightest, smoothest skin. Exfoliation removes dead skin cells, unclogs poor, and preps the skin for better absorption of other products (anti-aging and hydration). But "scrubbing" your skin isn't the only way to do that. Often times I like to crowd source and ask YOU all what skincare products you love. I kept hearing Paula's Choice over and over again – apparently many of you are cult buyers who have been using this line for years and years, specifically the line of exfoliants. But contrary to my apricot scrub, these are leave on exfoliants that are gentle enough to use every day.
Many readers wrote in saying they can't live without the Skin Perfecting 2% BHA Liquid. No surprise this is one of Paula's Choice top selling items. After washing my face (both morning and night) I use a cotton ball to apply this to my entire face and neck. The BHA (beta hydroxy acid) helps to shed the excess layers of skin to unclog and clear pores revealing your brightest face possible. This product is recommended for any skin type, but particularly well suited for combination or oily skin.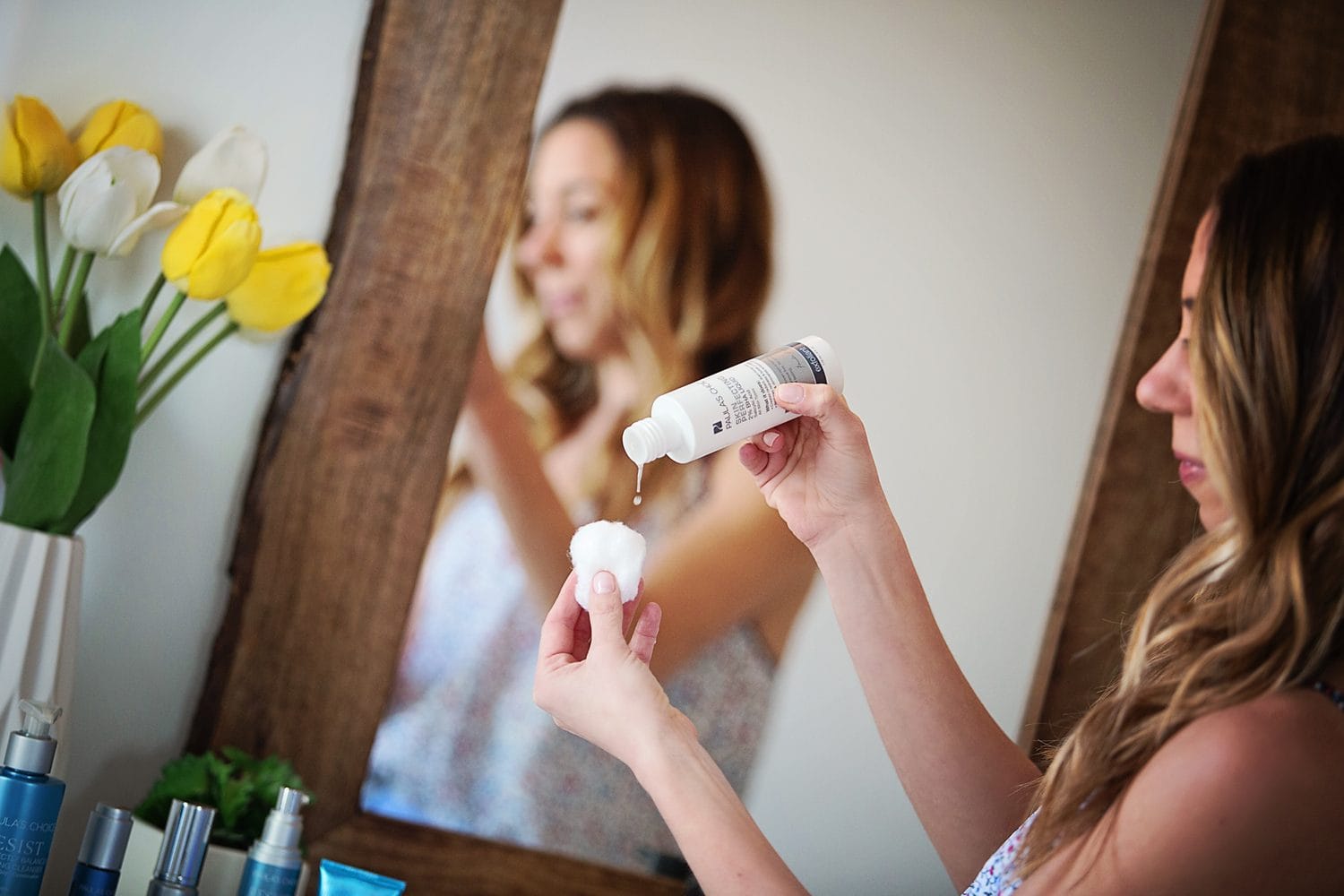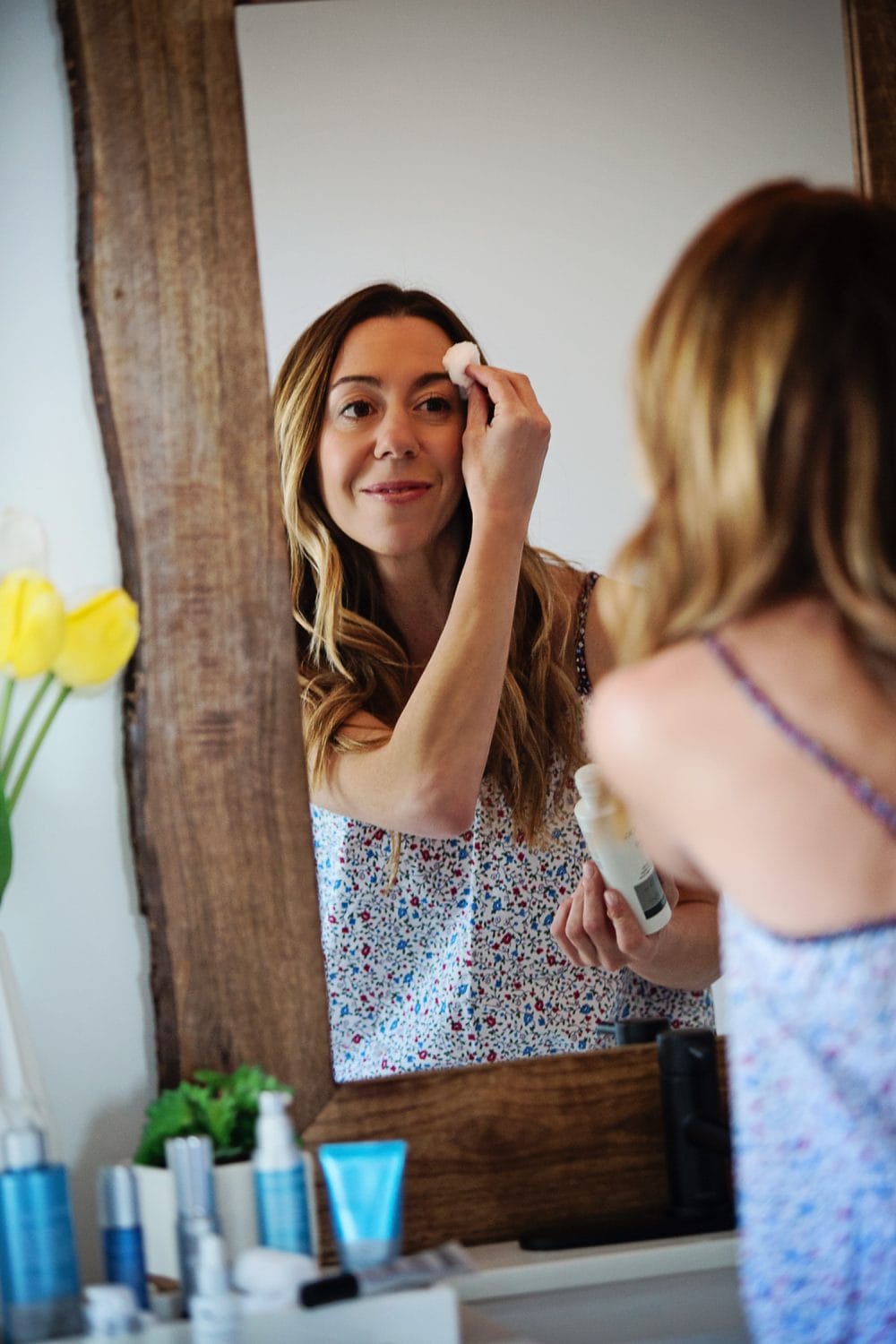 Another exfoliant product that I love is the RESIST Advanced Smoothing Treatment 10% AHA. If you have dry skin this product is for you. Similar to the Skin Perfecting 2% BHA liquid, this is another leave on exfoliant with alpha hydroxy acid that you can use once per week working your way up to daily.
After applying the exfoliant I use the Resist Anti-Aging Clear Skin Hydrator and add in a few drops of the "boosters" that the Paula's Choice line offers. I love the RESIST Hyaluronic Acid Booster for morning use to make sure my skin stays super hydrated all day long and the RESIST 1% Retinol Booster at night to fight wrinkles while I sleep.
While using any BHA or AHA or retinol product there is an increased risk for sunburn. You knew this was coming – don't leave home without this.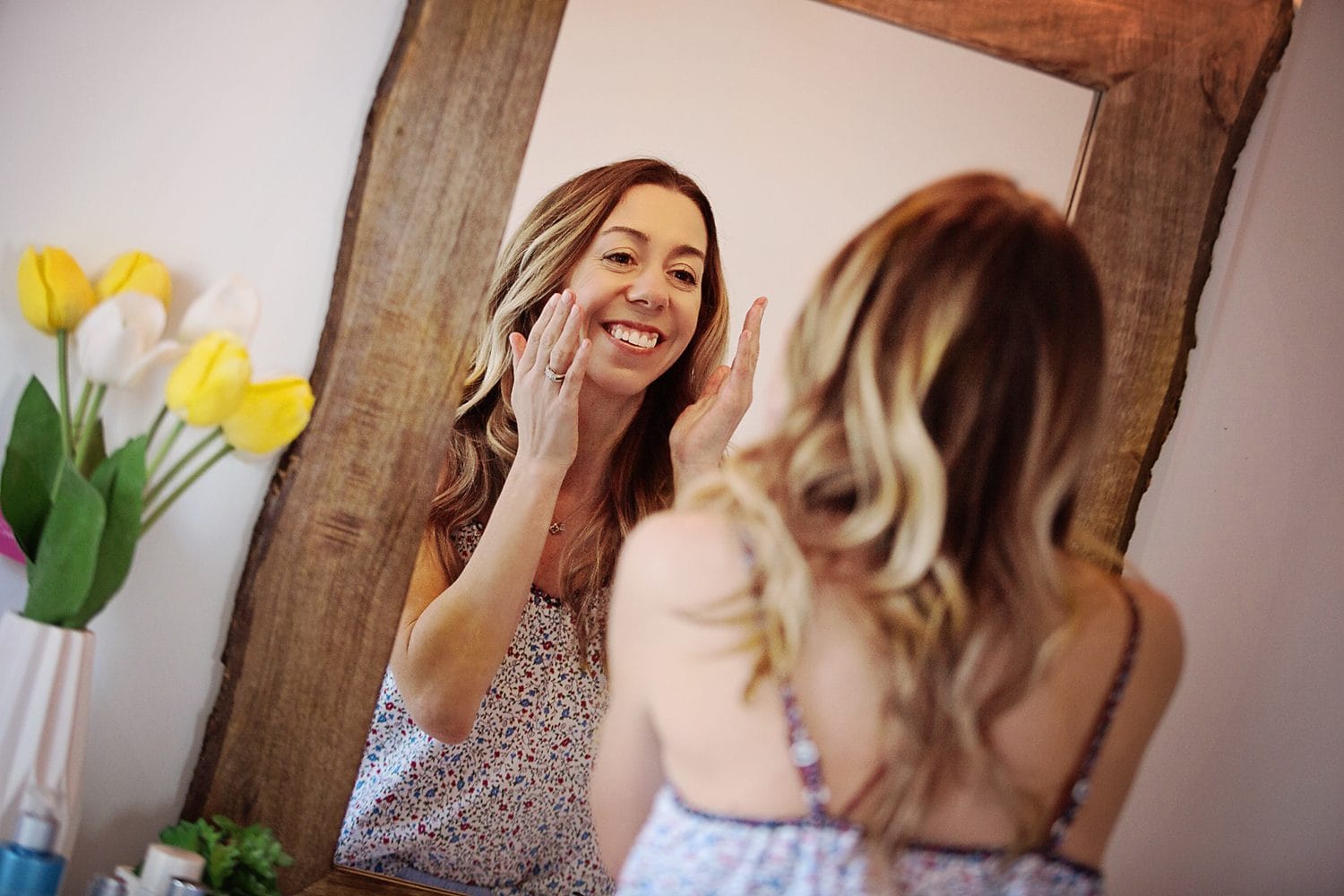 Another product I highly recommend is the Shine Stopper. Yes, I want my skin to glow, but just not the tip of my nose and my forehead! This stuff is amazing and works all day to combat that unwanted shine I get as the day goes on. I gently pat this on those shine-prone areas as the last step (on top of make up).
Thank you to all who recommended this line! I can say I am truly impressed by the quality of the product but what I like most (besides being fragrance free) is that everything is very straightforward. The packing is simple and the bottle tells you exactly what the product is intended to do and when to use it. Having bright, clear, smooth, YOUNG skin shouldn't be all that complicated, right?!
Shop My Favorite Paula's Choice Products:
Thank you to Paula's Choice and ShopStyle for partnering on this post.