Whether you are being whisked off to the French Riviera or attempting a double digit hour car ride to somewhere that doesn't currently have snow on the ground with multiple kids in tow……we've got the perfect vacation maxi dresses for you! Yes! We are kicking DRESS WEEK off with a showstopper. Why? Because maxis are the perfect mix of dreamy and comfort. For this specific dress I kept accessories to a minimum because the print really steals the show. A simple hoop and a comfortable wedge were enough to finish off the look. This dress is really a piece of art and fit for a summer wedding, a weekend away or even to a party on the beach.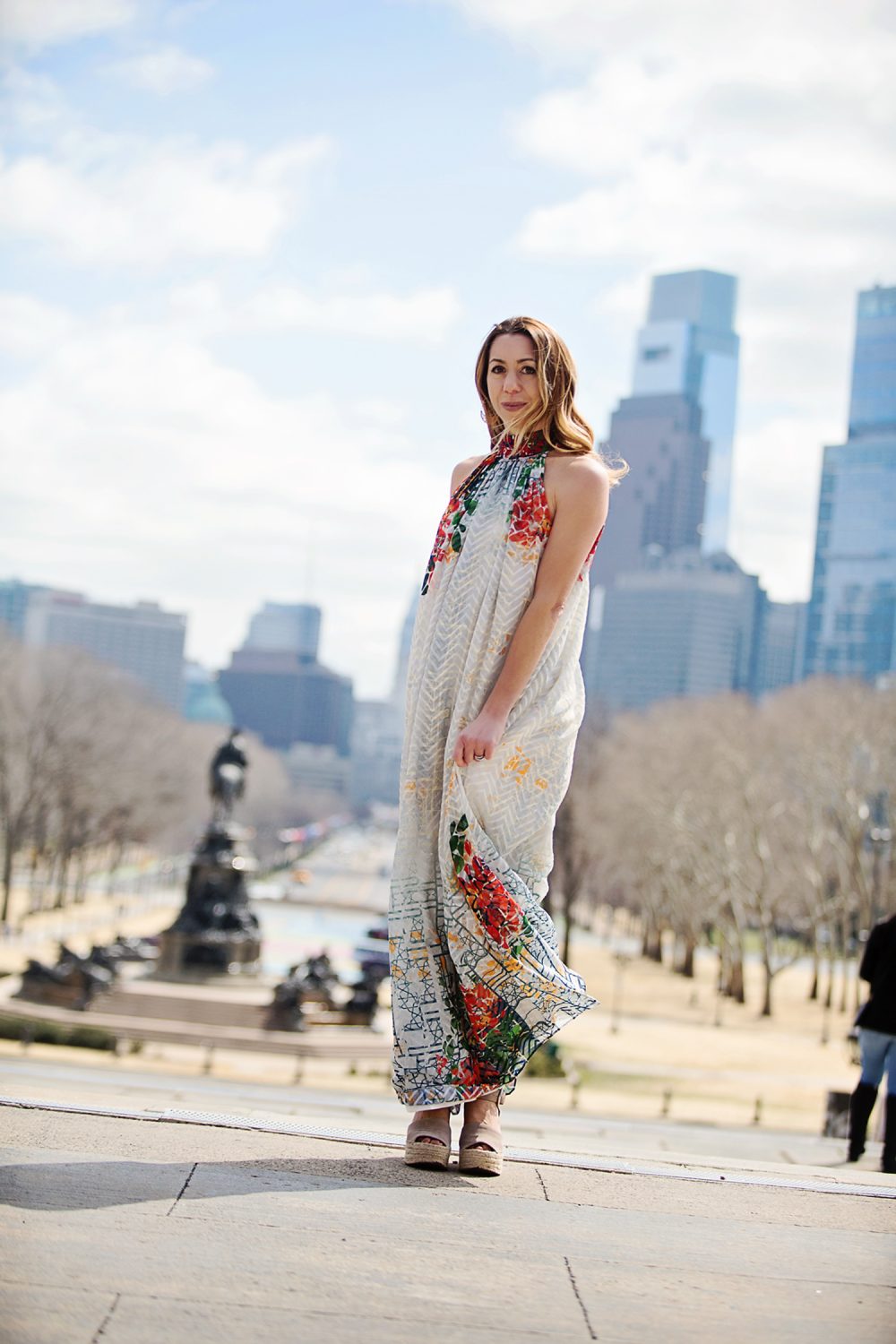 Outfit Details
Maxi Dress (wearing size XS) 20% off today if you have an Anthro Perks account (get one here) Less expensive options here and here |
A strapless bra is a must with this dress and a bit of heel is necessary due to the long length, (unless you are 5'8″ or taller) but is available in petite for those under 5'4″. This dress would work on a variety of body types and could possibly be belted for those look for some waist emphasis. The fabric is not only printed but textural and there is an ivory lining underneath. Also note, this is the most expensive dress in the entire series. Like I said, starting out with a bang!
Where to Wear
Summer Wedding // add  Clutch + Heel
Wine Tasting // add  Tote + Jacket
Beach Bonfire // add  Scarf + Sandal
More maxis…