I get it. Date night is a luxury. Just 5 minutes…….heck, even 2 minutes of uninterrupted adult time is a luxury. When I get the opportunity to get out of the house sans children sometimes it is fun to go all out. In the fall and winter my go to outfit is cool cami, leather jacket, jeans, heels and fun jewelry, but for spring and summer I am all about the date night dress! This dress is by no means conducive to any activity involving small children, but it sure is cute. Oh, and 40% off today!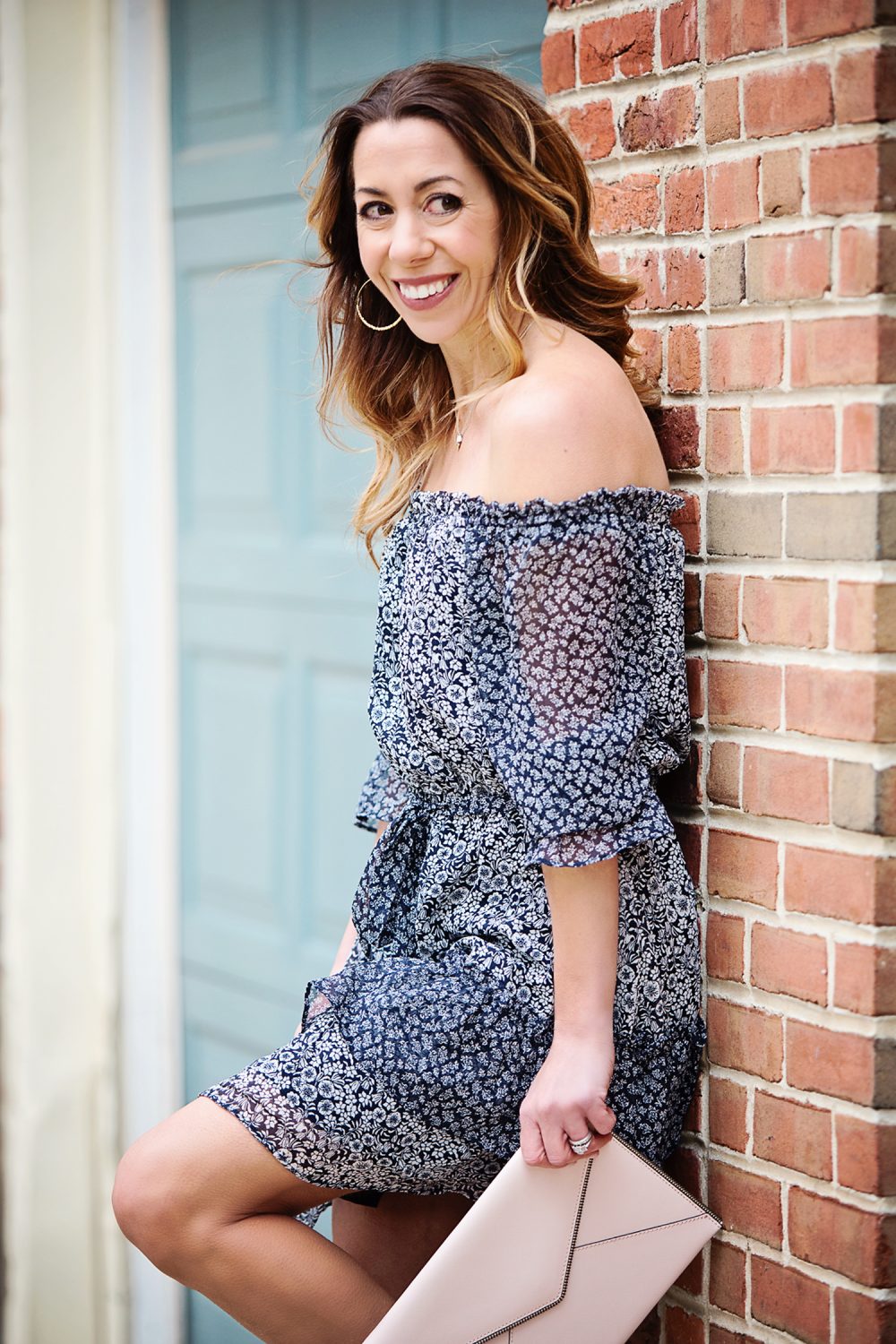 Outfit Details
Dress  | Sandals | Bag | Earrings
I am wearing this dress in a size XS and felt it was true to size. The belt is removable so you can change it out if you want and the waist is elastic. The sleeves are a bit sheer, but the overall dress is lined. The dress can be worn on or off the shoulders, but for me when I put it on the shoulders it was a bit short for my liking. I usually have trouble finding sandals that fit my wide feet, but these were perfect. They have a velcro closure at the ankle which is super easy. The clutch is on constant repeat for any date night I am lucky enough to snag. And the earrings, which were a bit of splurge, added the perfect amount of shine to complete this look.
Undergarment Options
Bodysuit | Strapless Slip | Strapless Cami Top
Where to Wear
Bachelorette Party + Strappy Sandal + Tassel Earring
Comedy Show + Leather Jacket + Bootie
More date night dresses…