For this special Sunday post I am breaking out my Sunday best! This dress might be one of my favorite dresses from dress week… but believe me there are a lot more incredible dresses to come! This dress doesn't look like much on the hanger, but once I put it on, well, check my instagram stories later today. Let's just say it inspired a lot of…………twirling. Many readers were asking for dresses for communions, Easter, baptism, graduation….this is your dress! It is COMFORTABLE and uber flattering! IMO (mom, that's code for "in my opinion") this dress would look good on so many body shapes. It's conservative but feminine and fun which is definitely hard to find in a dress! It's a vintage inspired look for the modern girl and I'm pretty sure Audrey and Jackie would approve.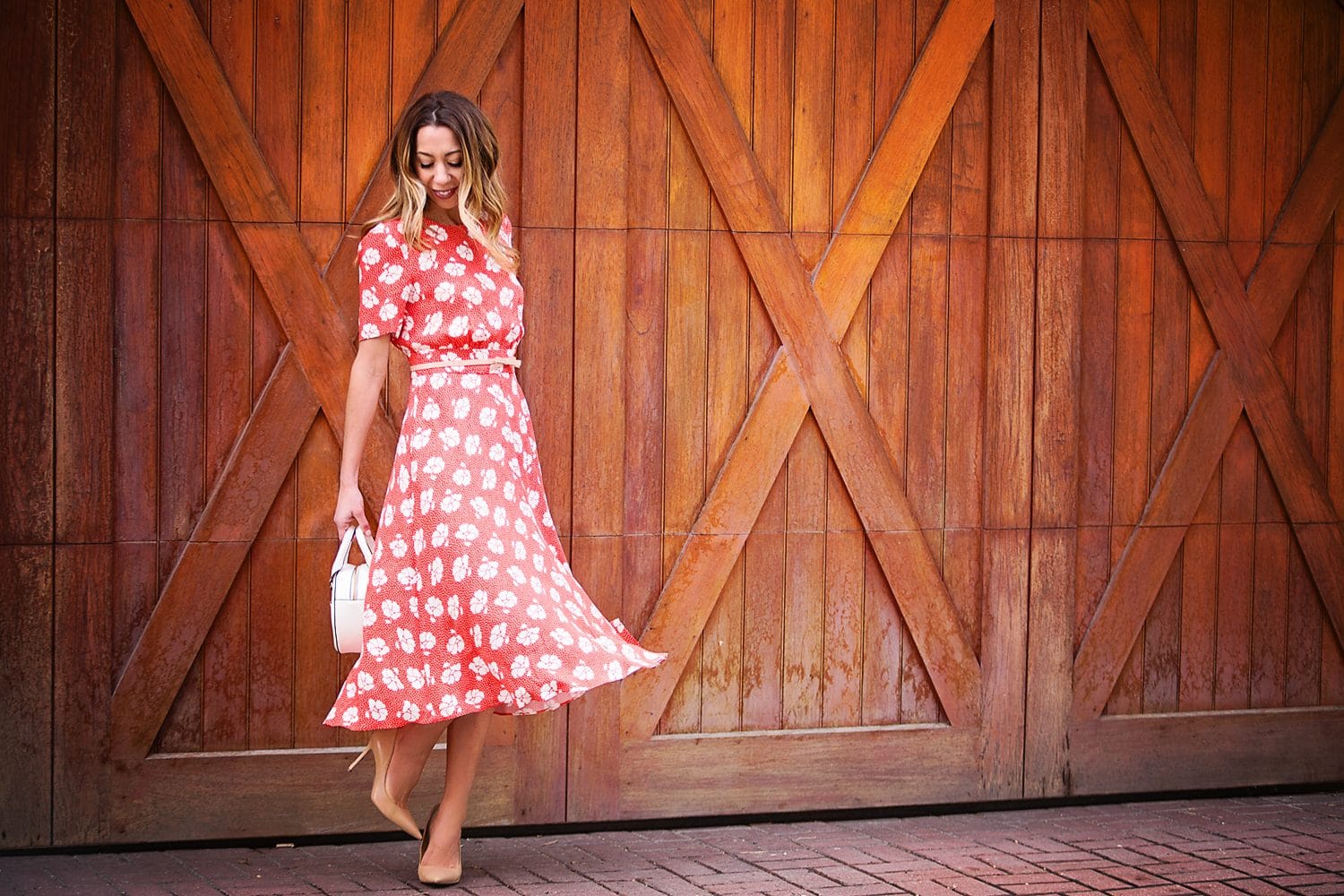 Outfit Details
Dress | Heels | Earrings | Belt | Bag
I am wearing a size 2 Regular in this dress. The sizing on the Boden site is European so the size 2 is in line with a US size 0. I used the size chart to find which size to order. I loved how the model on the site was styled using a belt to break up the print so I added my own. I chose my favorite nude pumps and white accent accessories to complete the look. The earrings are seriously swoon worthy and the bag is the perfect price point.
Where to Wear
Graduation + Sandal + Jacket + Circle Bag
More Spring Dress ideas…