What is cuter than 4 boys dresses in pastels and plaids? Sorry, don't mind me – I'm just having one of those heart swelling moments when you look back at a photo and think to yourself, "I can't believe I made them. All of them!" And for my sports loving, mesh short addict sons, they even surprise themselves when they get out of their play clothes, comb their hair to the side and know they look good. Is that mirror nod/smirk thing an inherent boy thing or what? But hey, confidence is golden……
With Easter falling early this year, I wanted to share some cute Easter outfits for the family. And those of you who were asking for spring family photo ideas, these ideas will also apply! I've said this many times before, but I LOVE J.Crew Factory when trying to make a cohesive but not overly matchy look for my family. They have pieces that fit all of my boys' personalities and I am easily able to mix and match styles without having to worry if they will all coordinate. And bonus, today they are offering an extra 30% off and free shipping with code: BLOSSOM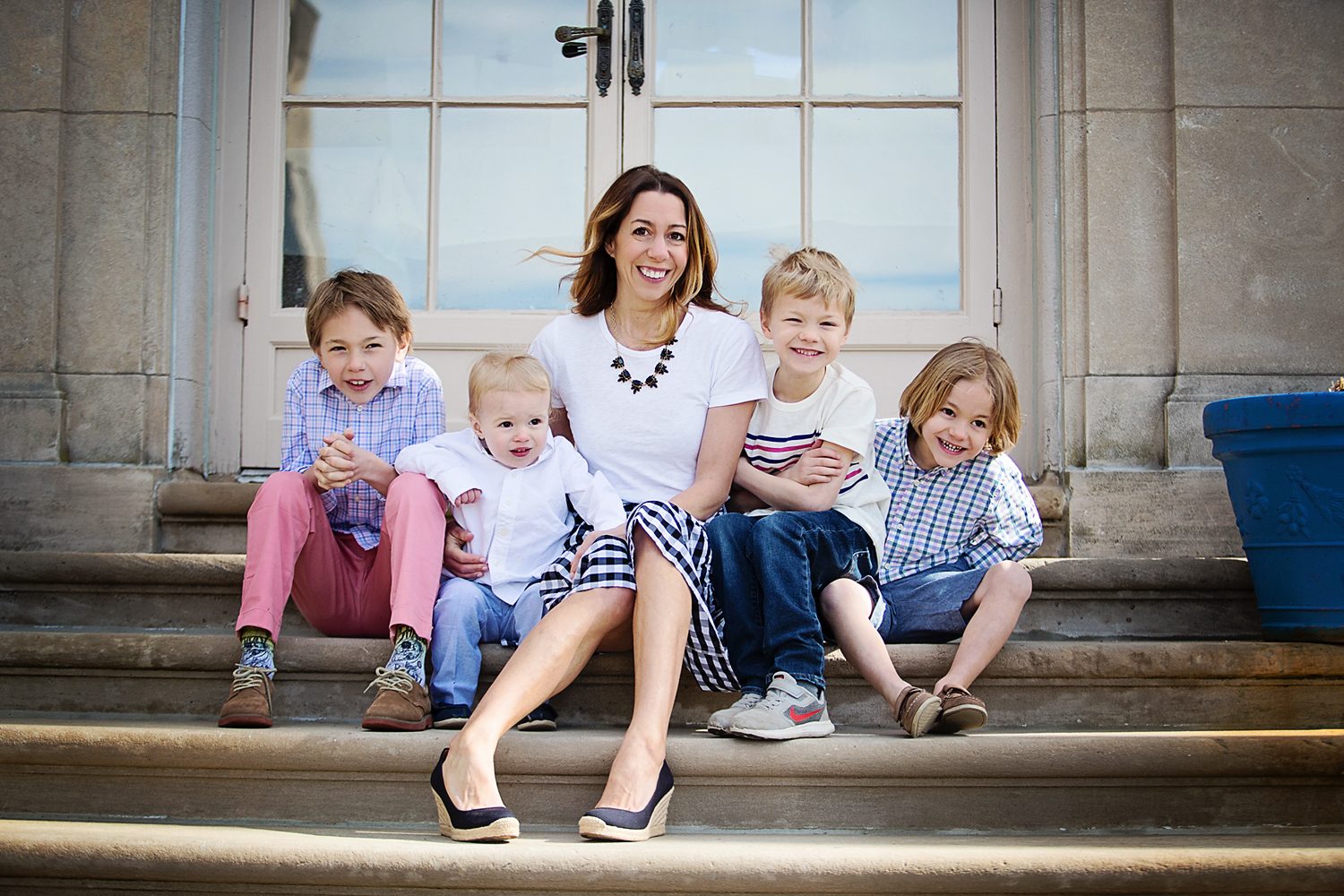 For women, the dress game is STRONG right now! You can check them all out here, but for my own Easter outfit this year I decided to go with a tee and a gorgeous gingham skirt. The bow, that ruffle hem – it has the perfect feminine details to balance out my brood. Plus I like the contrast of black and white – as if I don't stand out enough. As a side note: I had all of my boys in the spring and I remember having put together an Easter outfit after giving birth. Most dresses are not conducive to nursing, but I always found that wearing two pieces (top and skirt) made it much easier for feedings. I dressed up the simple white tee with a black statement necklace and any excuse the wear these espadrille wedges and I'm all over it. If you don't already own them, you need to! J.Crew Factory has been making these for years for good reason – they are so comfortable and easy to walk in and come in a few different colors.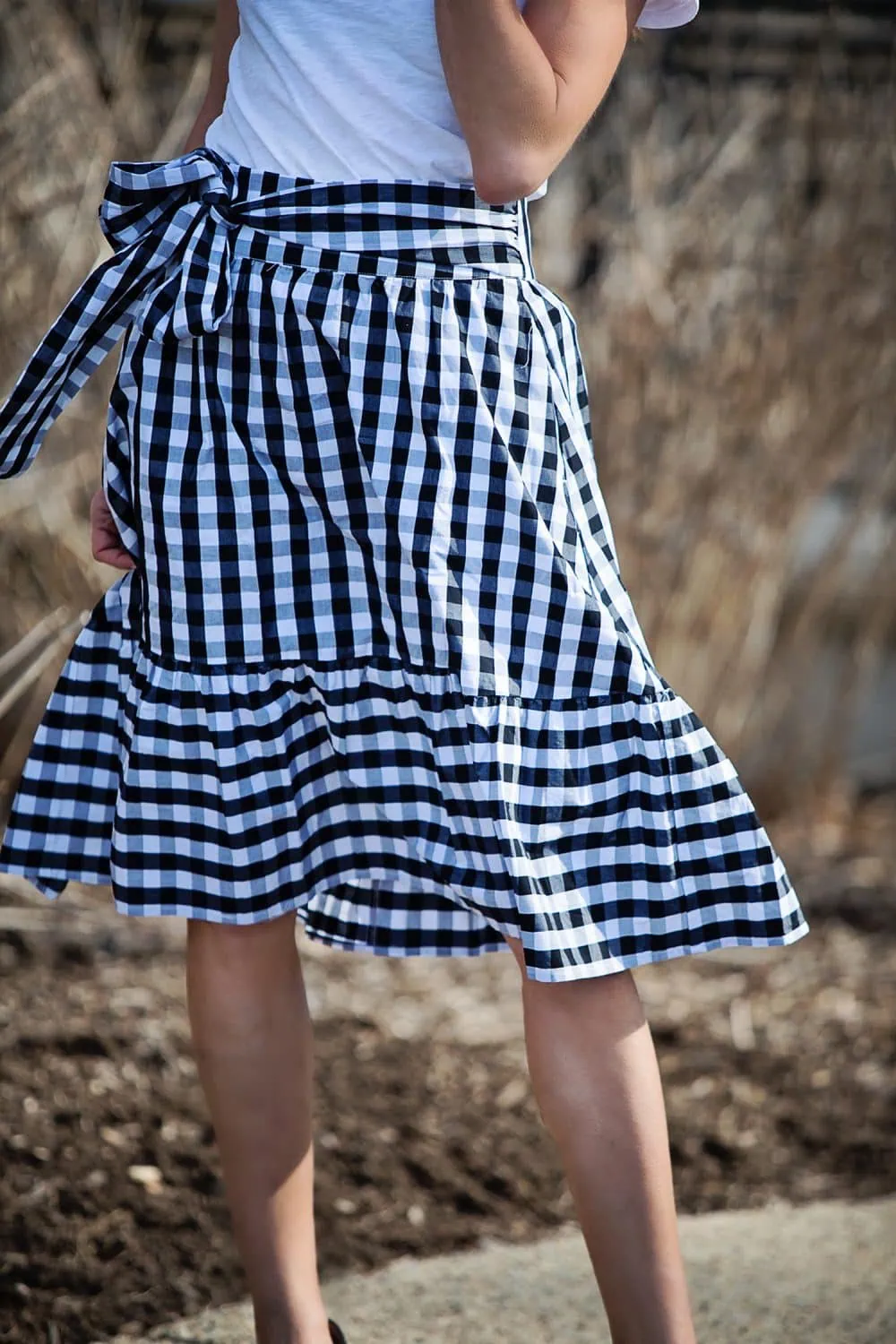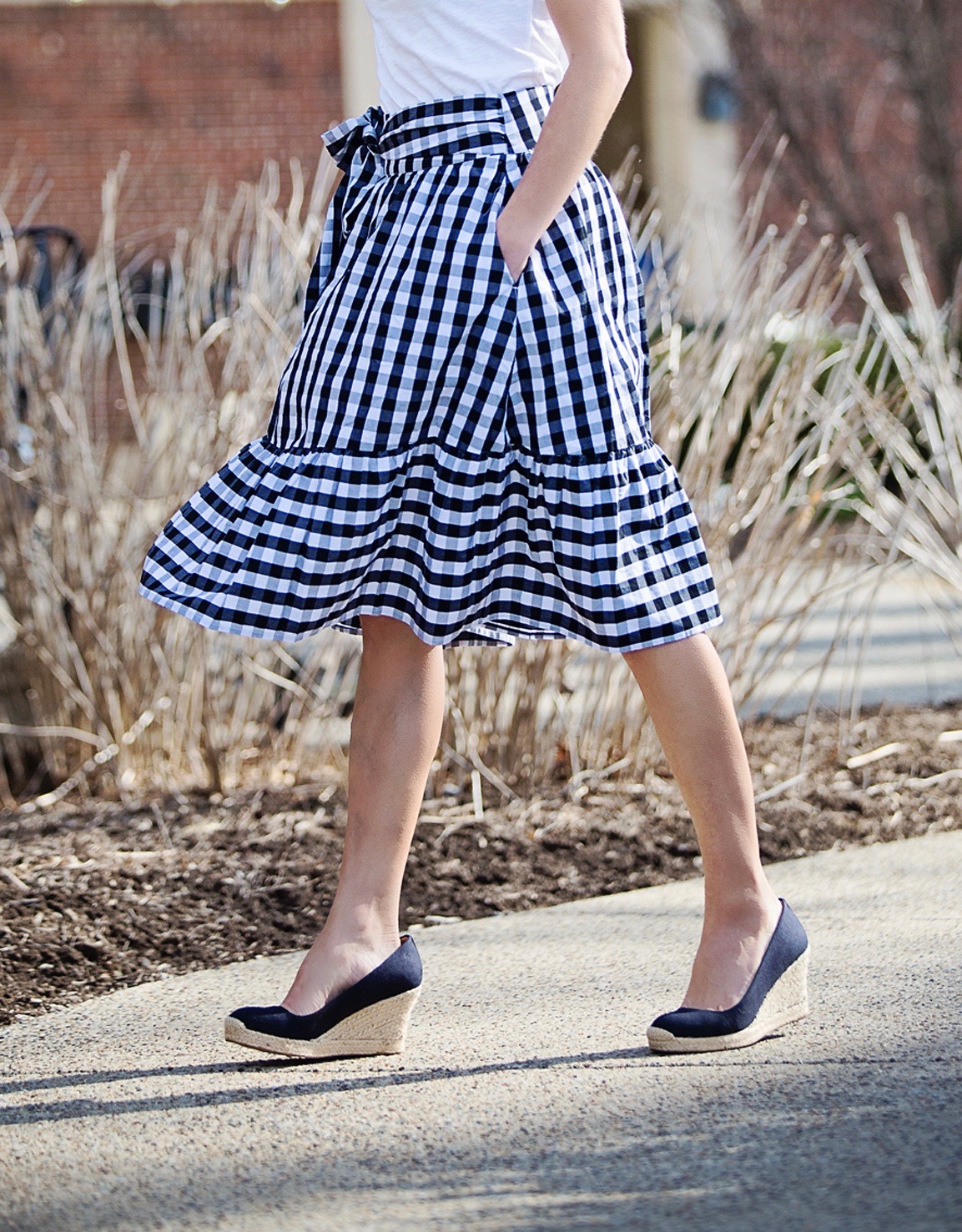 Wearing:
Gingham Skirt (also comes in blue stripes) | White Tee | Necklace | Espadrilles
Boys:
Oldest //Plaid Shirt | "Warm Rose" Pants
Second //Striped Tee | Jeans
Third //Plaid Shirt | "Blue Chambray" Shorts
Baby //White Oxford | "Faded Peri" Pants
For more family outfit inspiration I always check out their "Outfit Obsessions" sections for women, men, girls and boys.
More Favorite Spring and Easter Outfits
This post was written in collaboration with J.Crew Factory