Ahh Wedding Season! There are two ways to read that sentence. First, a soft "ah" sigh, while thoughts of champagne, dancing, and tasty appetizers prance through your thoughts. Second, a close-eyed-open-mouth-scream "AHHHHH", while thoughts of "I have no idea what to wear to a rustic barn-house/black-tie/outdoor with a slight chance of hurricane wedding" race through your brain. And while I can't control Mother Nature I can offer you a curated selection of options spring/summer wedding guest dresses to wear to any type of wedding theme/location. First up, a unexpected printed and pleated number that is as beautiful as it is comfortable. There are a few criteria that I like to have when shopping for wedding guest dresses.
Number 1: Can I dance in it? CHECK!
Number 2: Can I wear it again with a few accessory swaps? CHECK!
That's it! Comfort and Versatility! And this dress ticks all the boxes… and it also comes in a grey color combo which is all sorts of chic! If going with that combo, you can add more color with shoes or accessories.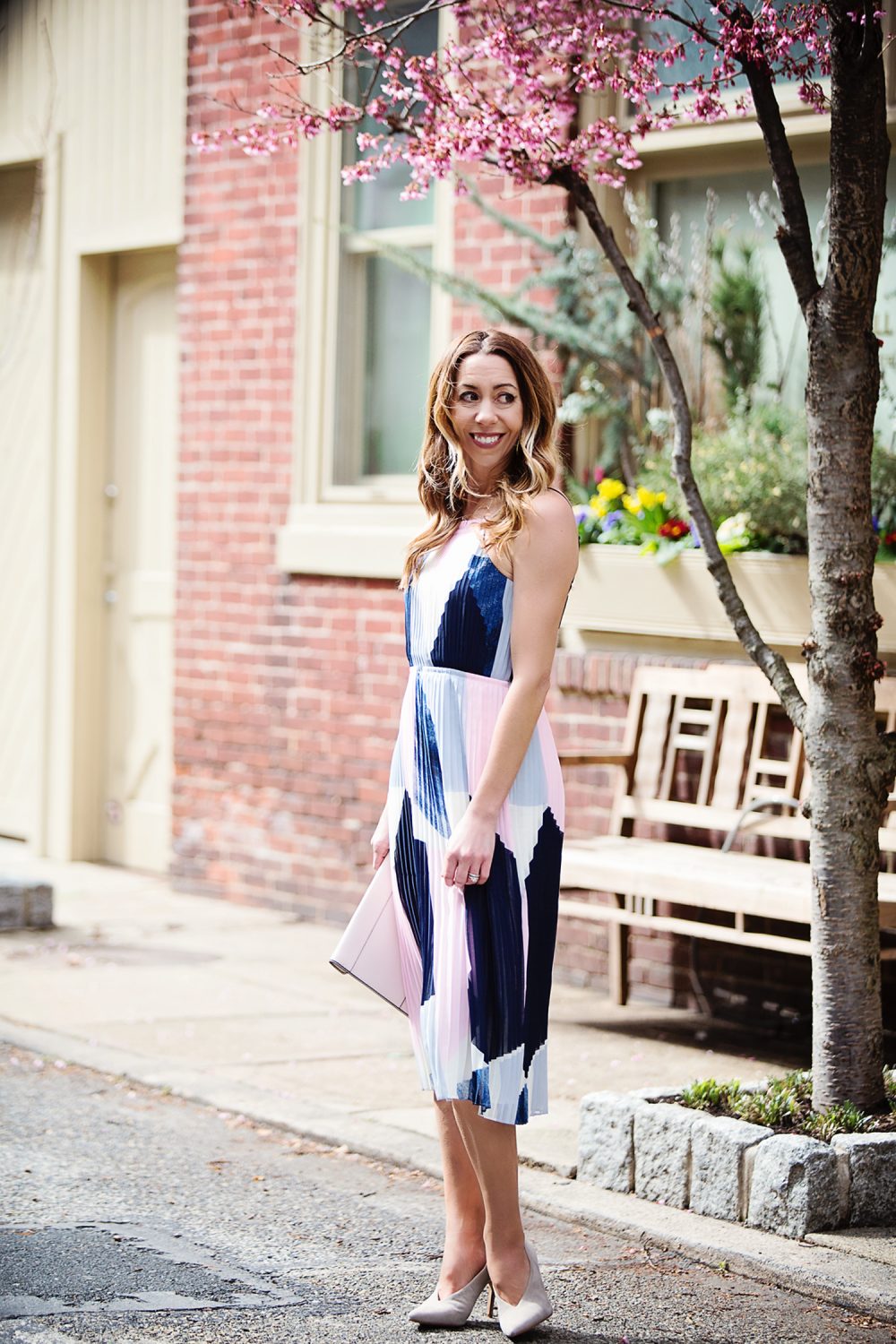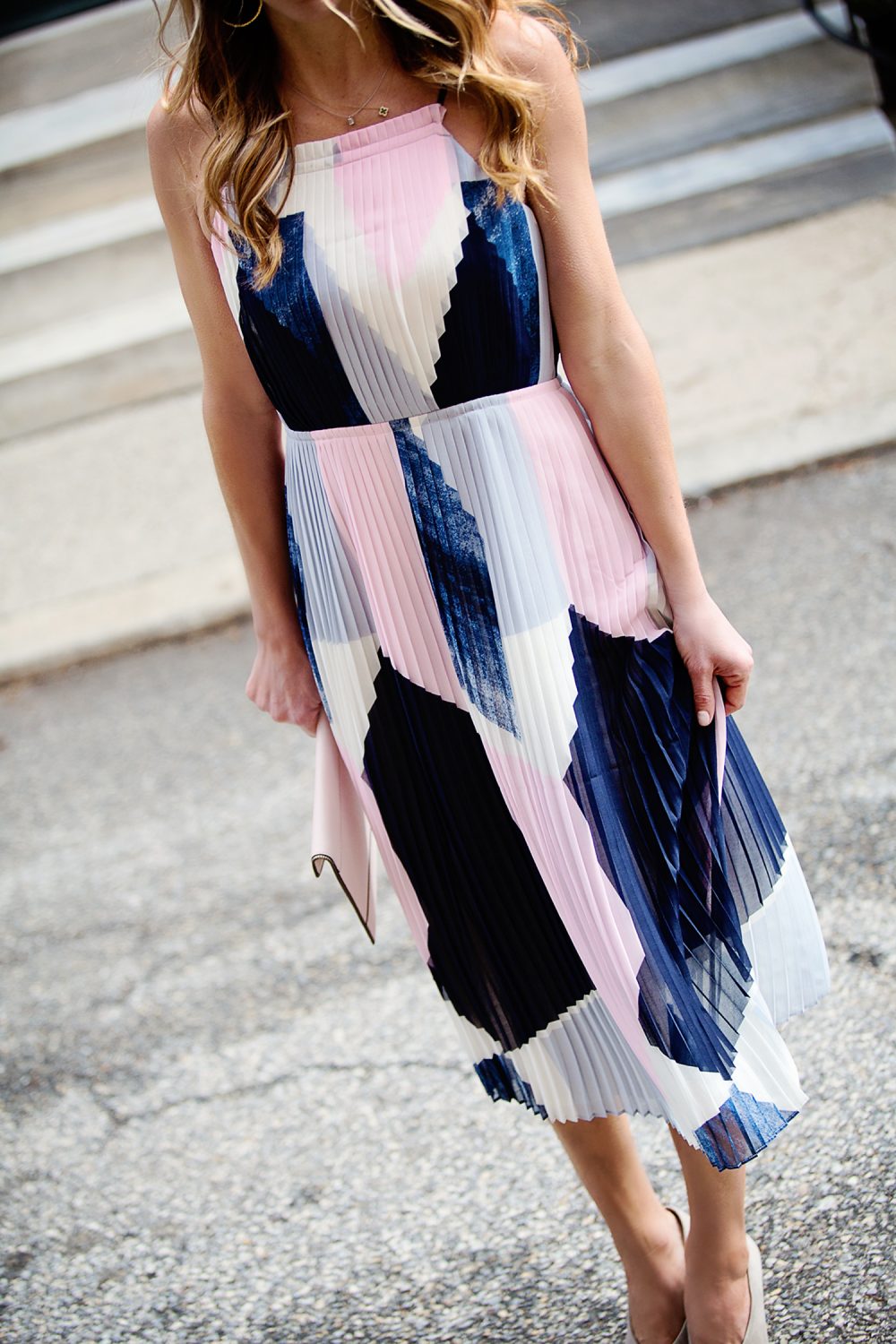 Wearing
Dress (available in all petite sizes, sold out in many regular sizes, but also in stock in a different color variation)| Heels (color London Fog) | Earrings | Clutch (or here)
I am wearing a zero petite in this dress (petite is just 2 inches shorter which some might prefer anyway). On the hanger I thought it looked a tad big, but it fit like a glove! Definitely had to wear a strapless bra for this dress. I paired with some of my favorite heels I got at the Nordstrom Anniversary Sale, a simple gold hoop and clutch. I would wear this again with a gold strappy sandal and maybe even add a belt. Another way to wear would be to add a slim pullover sweater to create a skirted look. Perfect for the fall!
Where to Wear
City Wedding + Sandal + Belt
Fall Bridal Shower + Sweater + Heel
Cocktail Party + Earring + Bag + Heel
More Dresses for all kinds of weddings…