Every closet needs something that is strictly for FUN. Meet the gingham party dress. You can't wear this dress and not smile, twirl, jazz hands…. whatever! Gingham is one of the most popular prints for spring and the black and white variety is the perfect canvas to accessorize with color (wait for the close up of my earrings below!). As soon as we decided to do this dress series, I found this dress on the Macy's website and proceeded to stalk it daily. And by stalking I mean visiting it every day to see if I could come up with a reason that I needed this dress to be mine. Aside from the eye catching print, there are so many details that I love about this dress. The tie front detail, small cutout….. and anything with pockets and I'm sold! Celebrating your birthday this spring/summer? This is your dress. It is also perfectly BBQ ready and packs easily for any upcoming trips.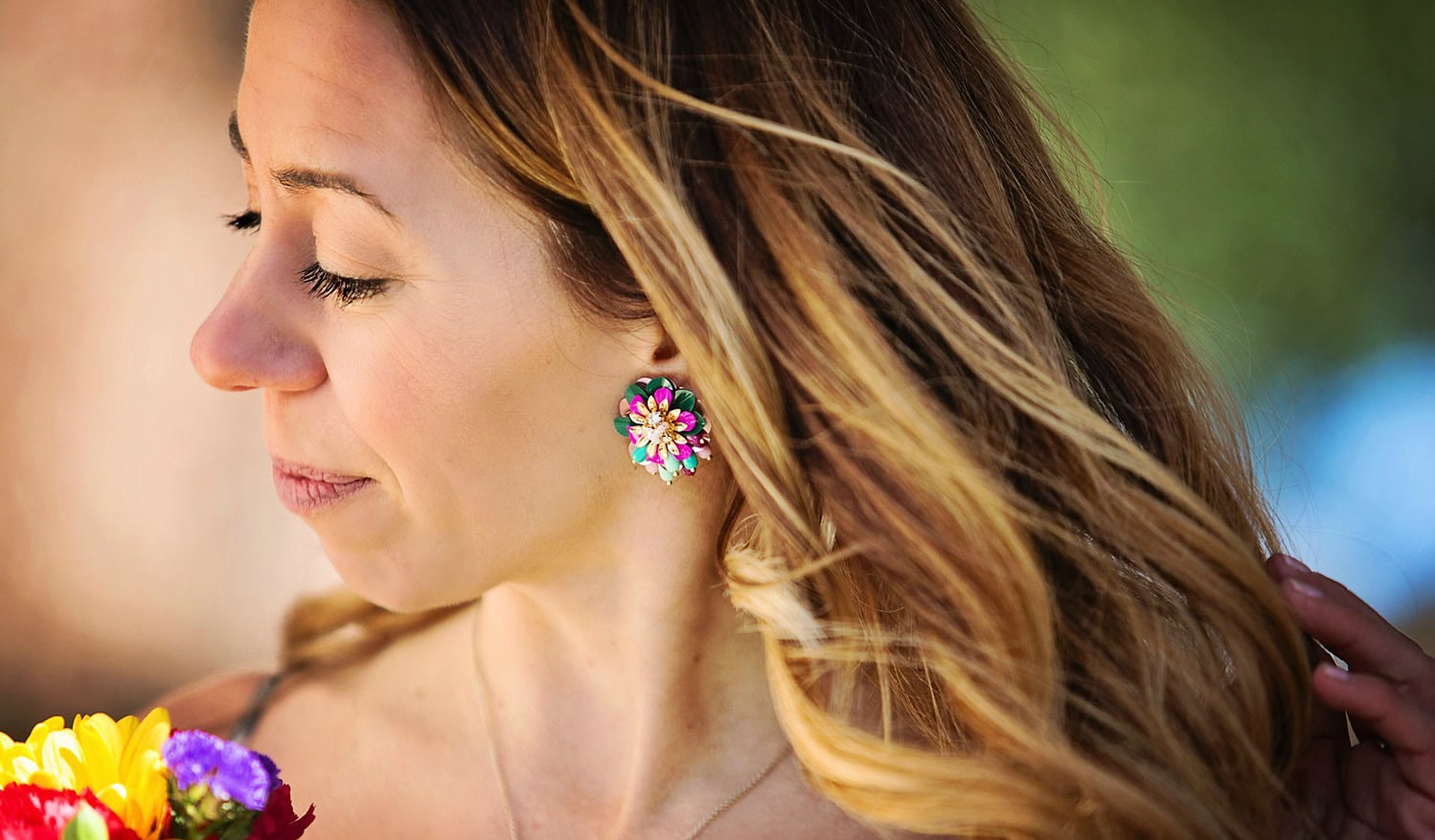 Wearing: 
Gingham Cut Out Dress | Wedges | Earrings
I am wearing the XS in this dress and I would size down if between. Because there is a spaghetti strap you will need to wear a strapless bra. Even though there is a cut out the bra line is completely hidden so no need to worry about that. If you love gingham but this particular style doesn't work for your body type, Macy's has lots of gingham options to choose from and I linked even more fun party dresses below. Before we get to that, I must mention these wedges. These have been a Motherchic reader favorite since I first started blogging – they are not too high and the fit is super supportive. I would say they run true to size. And yes, they come in many colors. Lastly these Kate Spade earrings were the perfect pop to bring this party dress to life.
More Gingham Dress Options
More of my favorite dresses from Macy's
Thank you to Macy's and ShopStyle for partnering on this post!