Remember that time when I interviewed my super chic grandmother? Well it was that brilliant mind that told you the one thing you need in your closet… the little black dress. A simple dress that can is a go-to for all those gotta-get-dressed-up-occasions. Why the LBD? Well according to Wikipedia the fashion gods dub this a wardrobe essential due to it's versatility, timelessness and accessibility. And in my opinion the LBD just looks good on everyone!! No matter your shape or size there is that certain je ne sais quoi about a little black dress… I know you know what I mean. It's the mystery of "Who is that girl in the black dress?!"… kind of like the mystery of my husband. Yes he does exist.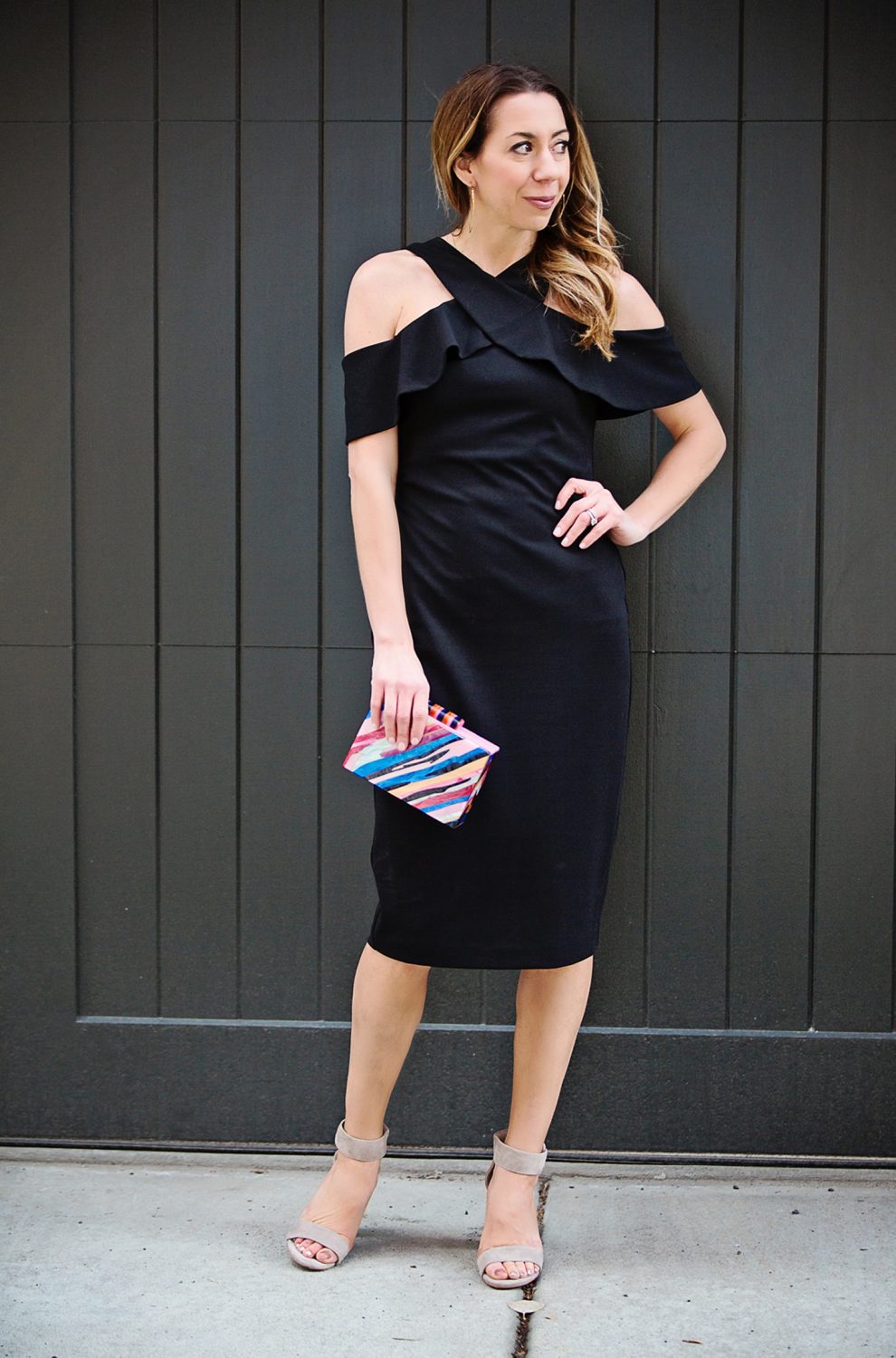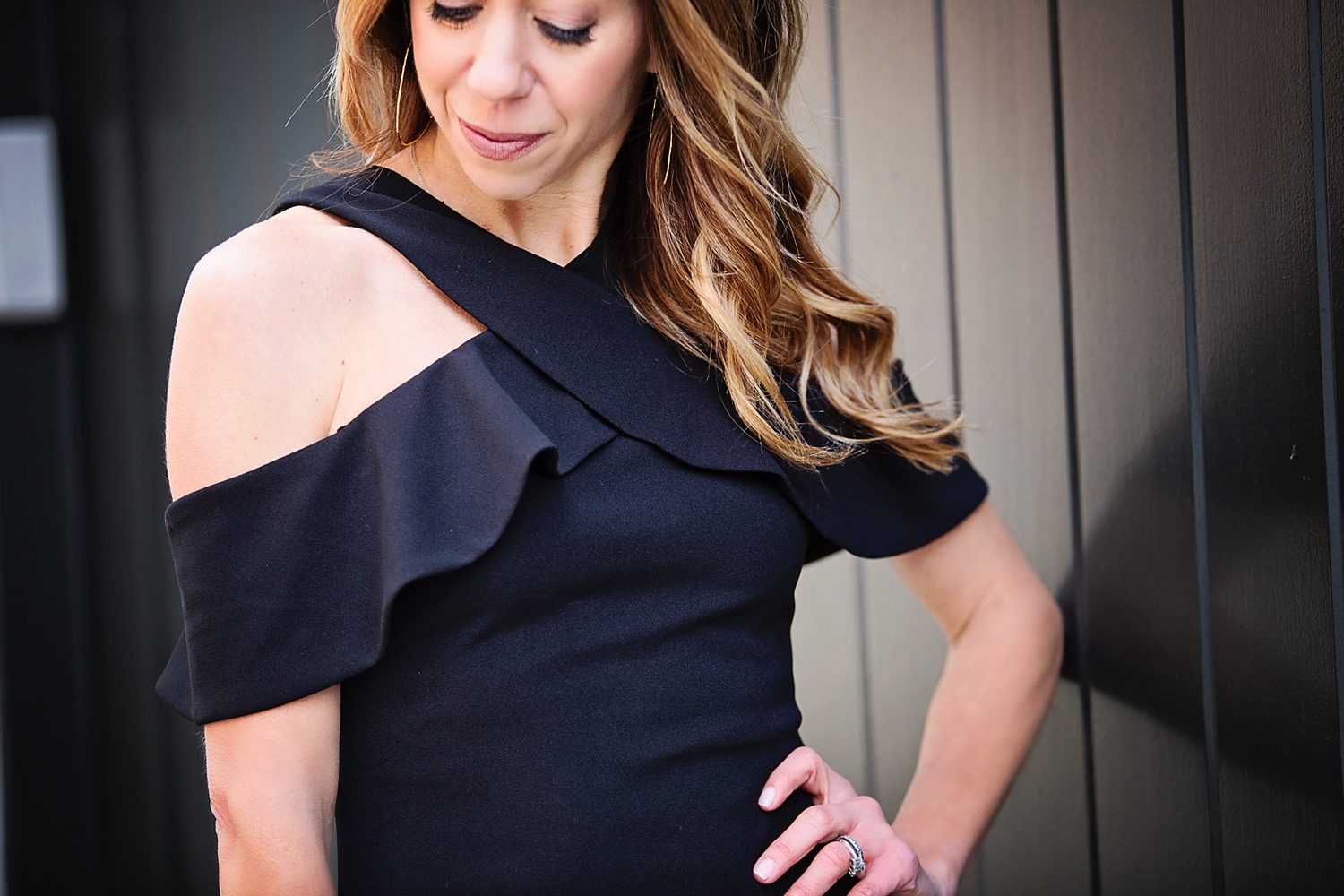 Wearing
Dress | Heels | Bag | Earrings
I am wearing a size zero in this dress and felt that it was true to size. The fabric soft yet substantiaI. I wore a strapless bra with this dress because I wanted to neckline to be the statement. This LBD is perfect for a cocktail party or special occasion with a few simple accessories. I chose to pair this dress with simple hoops and heels but add a statement bag for a pop. It is basically like carrying artwork!
More of my favorite LBDs…