Coming from someone who is always late, forgets pretty much everything, and should probably walk around with a post-it note of reminders glued to my forehead, it's about time I got a smartwatch. I'm pretty sure they were invented for mom brain, no? While I'm a little late to jump on the smartwatch train, it's for good reason. Watches are an investment and something you wear every single day.
To me, a watch should not only be functional, but should also be beautiful. And then I saw Sofie (a.ka. The Michael Kors Sofie Pavé Rose Gold-Tone and Acetate Smartwatch)…..and yep. She sure is a beauty! Not only is she stunning, but she tells me all of the things. Like when I need to be at soccer practice in 10 minutes and when I need to bring in plates for a preschool party (….forget the fact that I still might forget) and she is a constant reminder (thank you Google heart) that I need to get out from behind my computer screen and get up and move!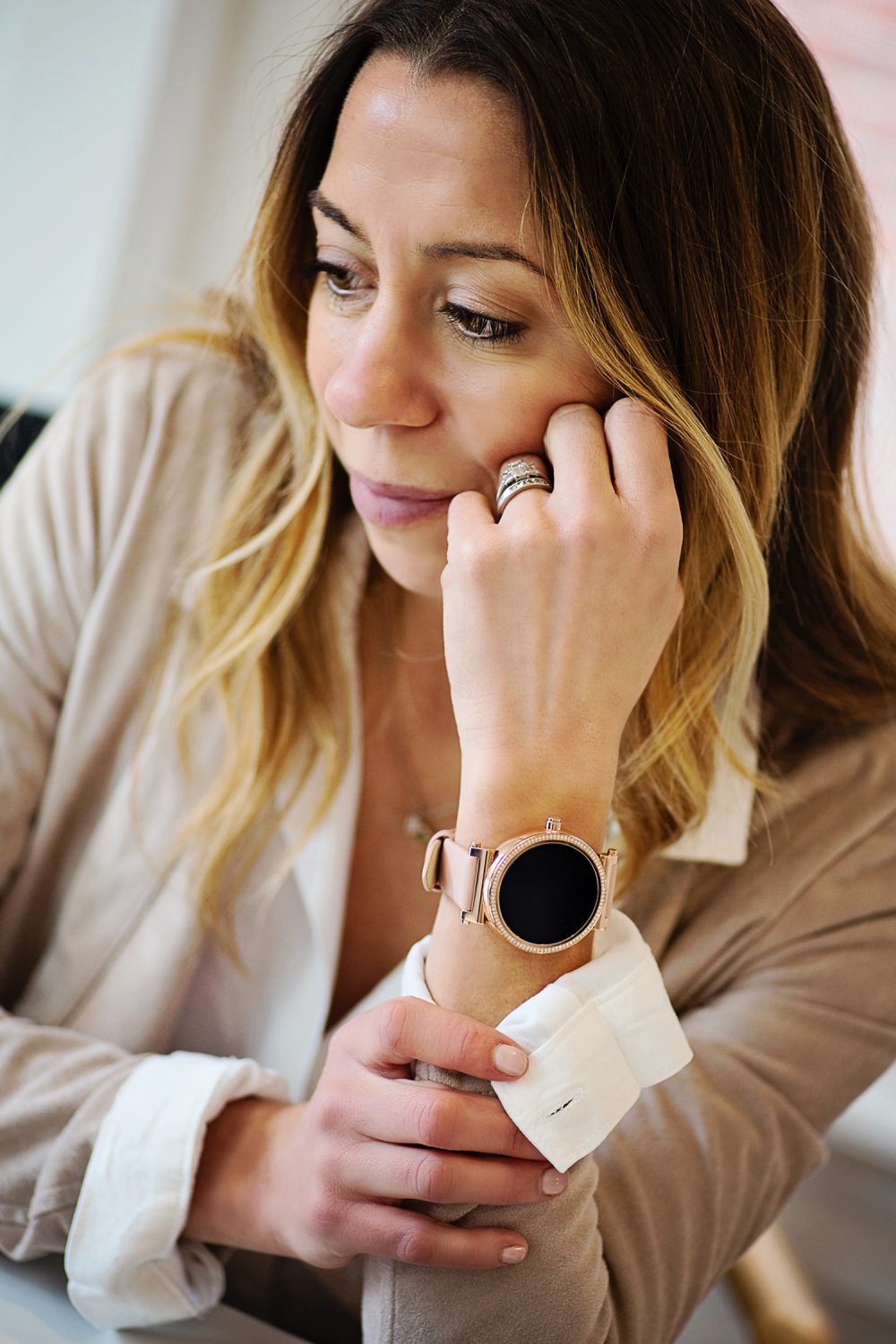 Aside from all of the functions that keep me in check, one of my favorite features is the customizable face. Depending on my mood (okay, let's be honest… my outfit!) I can use the app on my phone to change the screen. And speaking of coordinating with my outfit, there are interchangeable straps that pop in and out easily for a completely different look.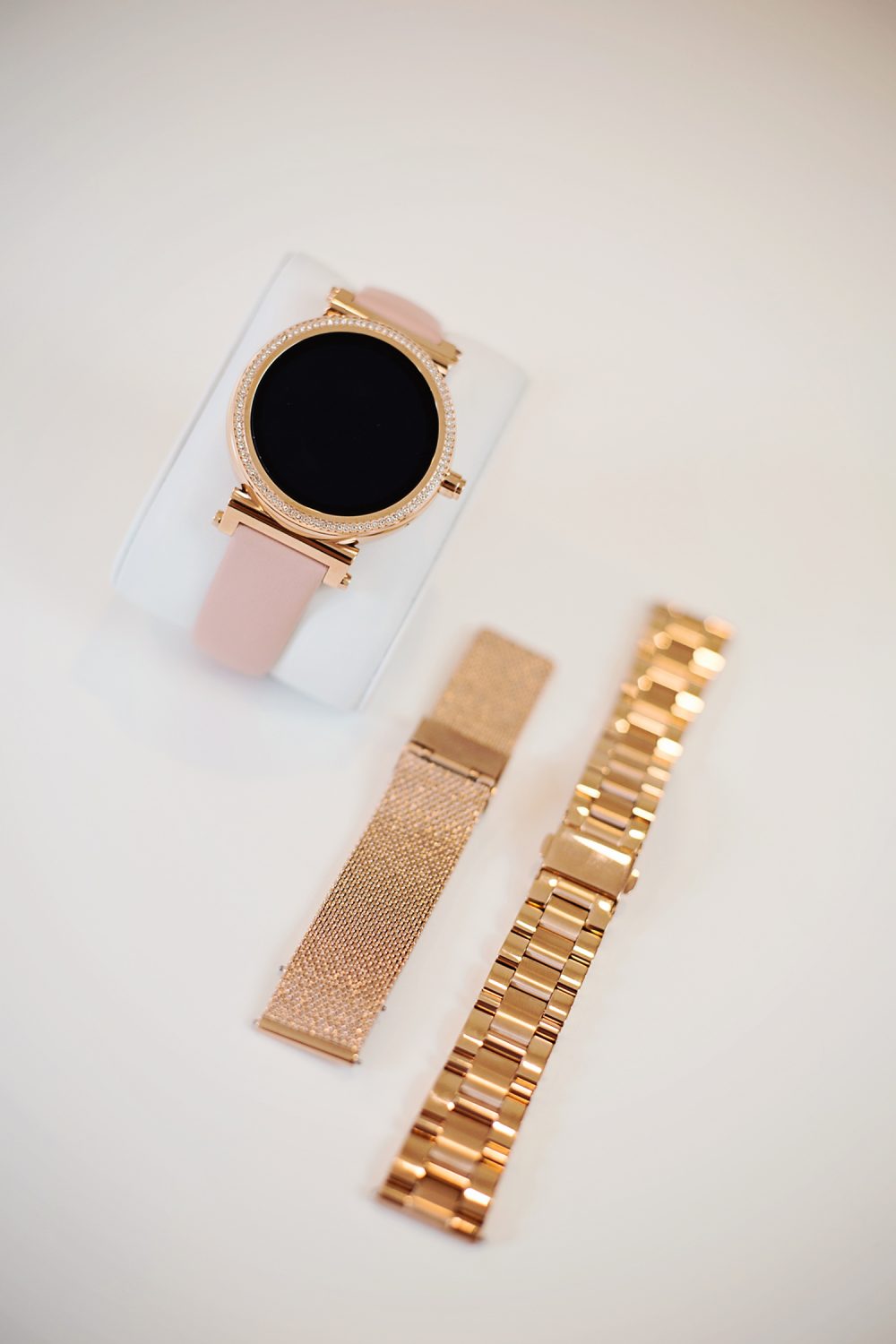 I tend to keep my accessories minimal, but I was really drawn to the boldness of this watch. It is definitely an outfit maker.
Needless to say, I am so glad I held out on getting a smartwatch until I found one that met all of my criteria. TIME to stop dropping those Mother's Day hints (no pun intended)!
Shop the Entire Michael Kors Sofie Pave Smartwatch Collection….
Thank you to Michael Kors and Shopstyle for partnering on this post.