Or maybe I should call this, "Vacation WITH KIDS Style Diaries"…. which is all well and good minus that whole laying on the beach relaxing thing. I was lucky if I blinked with a 20 month old! But despite the non-lounging around all day part, our spring break was pretty epic….jet skis, fishing, banana boating, mudslide drinking (virgin of course) and the most beautiful weather anyone could hope for.  I gotta give it to them. Kids KNOW how to do vacation.
For this trip, it was the first time we used a travel agent because it was the first vacation we took as a family of six. And when it comes to planning vacations I am extremely indecisive and simply just don't have the time to do the research. WhirlAway Travel kept my budget and simple requests in mind (on the beach, kid friendly, and within driving distance to my parents condo) and did ALL of the planning for us. I literally just had to show up and had an app with our itinerary and reservations organized by date (with notifications to alert me of those small details like…. oh, yes our plane is in fact on time THANK GOD!!) Delays with kids = not vacation worthy. Going forward I can't imagine NOT using them! If you have an upcoming trip I highly, HIGHLY recommend!! Jamie and her team are incredible and I was so excited to learn that many of you already use them.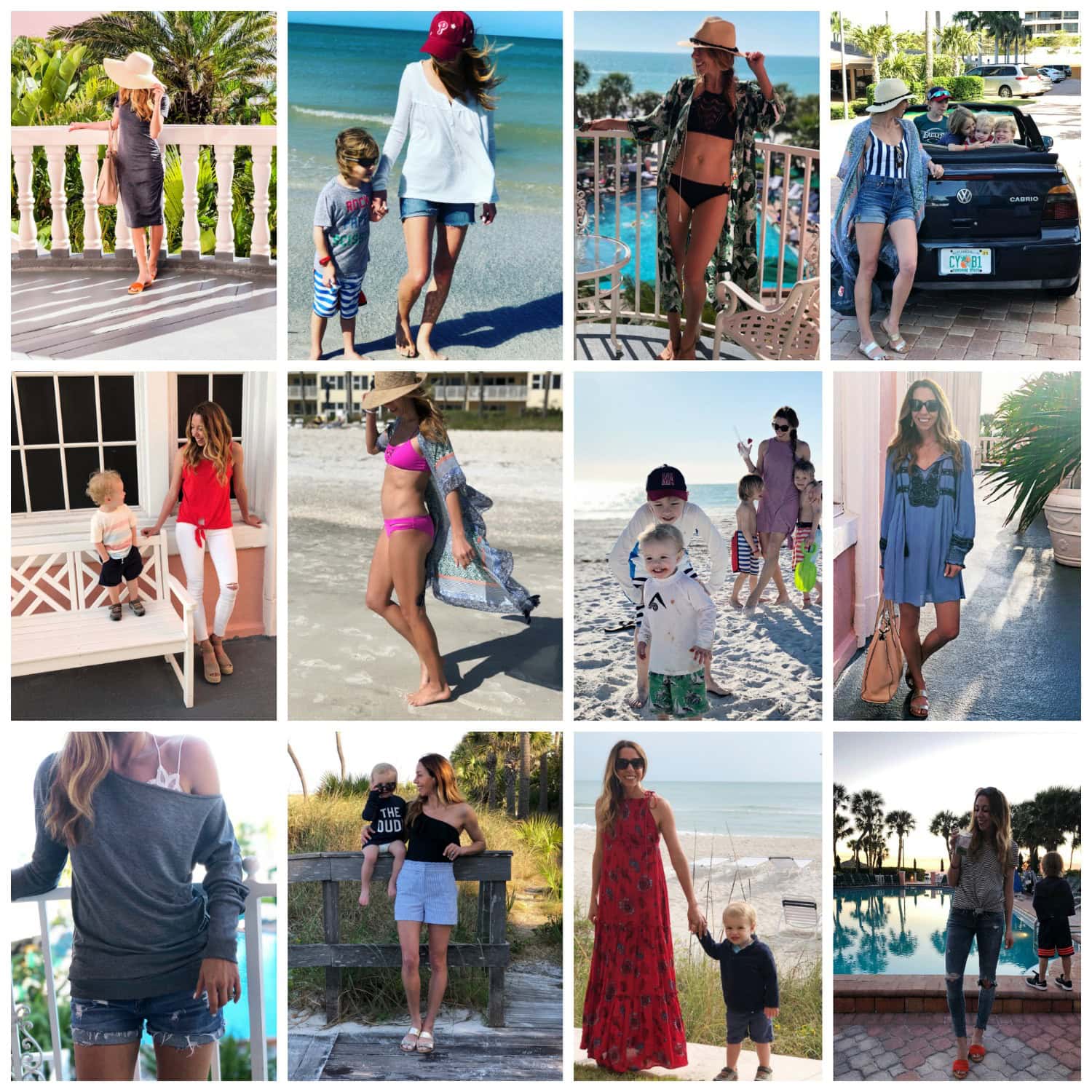 Now let's get to the vacation style part. It was unbelievably refreshing to get out of jeans and boots and wear warm weather clothes. I split my looks into three sections (by day, by beach and by night) because there really isn't much more to vacation, right? For reference, I am 5'4 and generally wear a size 0-2 or size 25. I left notes if you should size up or down, but if there is no note you can assume it is true to size (TTS). If you have any questions please leave a comment! P.S. If you are one bit envious of these photos, keep in mind that I am now home….. and tomorrow it will be snowing. All good things must come to an end (insert wiping of tears).
Vacation Style By Day….
Hat (other teams available too!) | Henley | Shorts Boy swim trunks (old version of these)
Sweatshirt | Shorts (reader + personal fave!) | Bra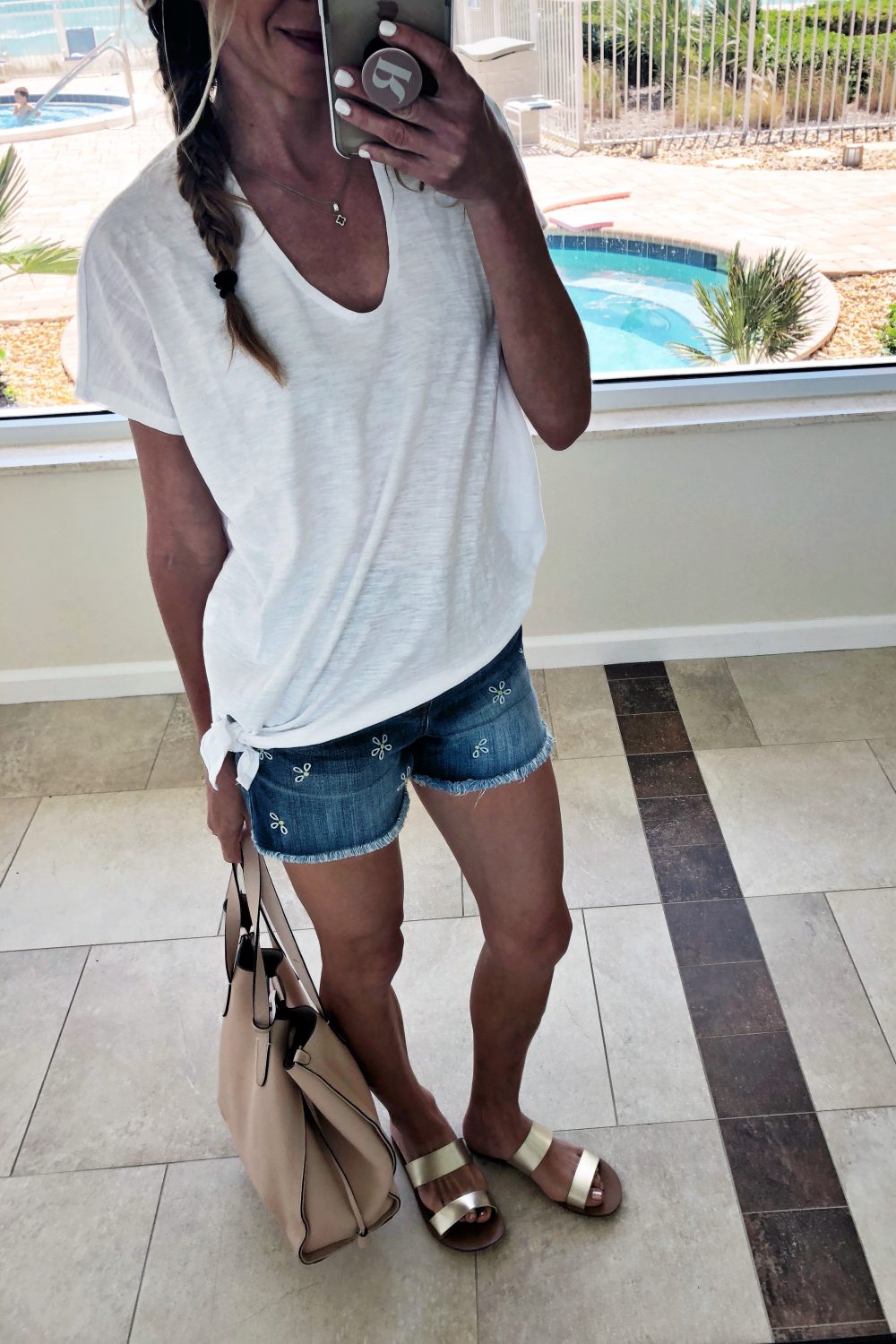 Shorts (more sizes here) | Tee (comes in 3 colors!) | Sandals
Tank  (size down -wearing XXS) | Shorts | Sandals | Backpack (my savior this trip!)
Dress (also have and love this dress on sale) | Shoes | Tote
Vacation Style Beachside….
Swim Suit (worn as a top – TTS) | Shorts (size down) | Sandals (size up!) | Baby's Swim Shirt
Bikini (40% off – if you don't see your size leave a comment bc a few stores have it! one piece version (on sale!!) | Hat | Sandals Palm Duster (part of the Box of Style)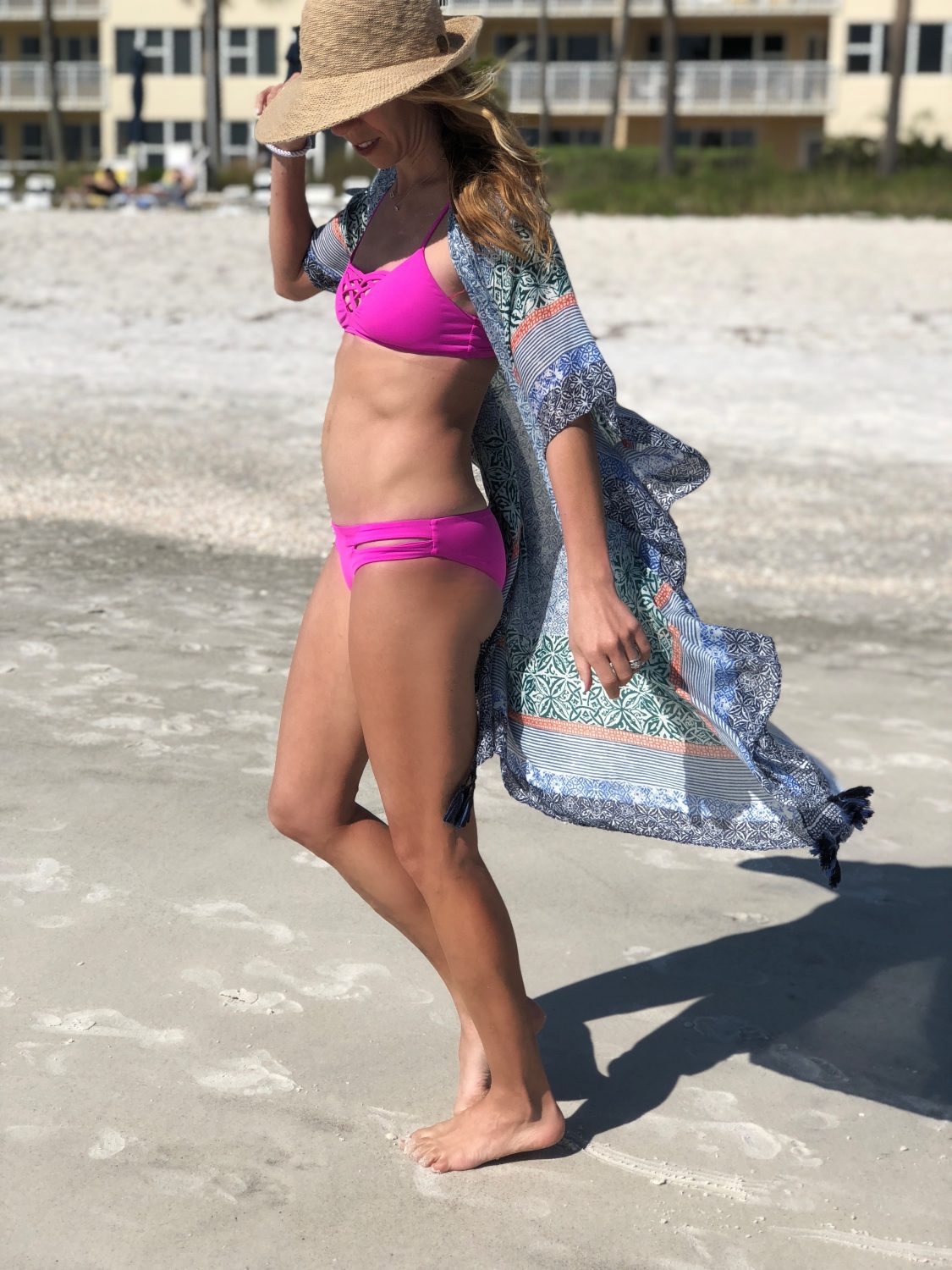 Bikini Top | Bikini Bottom | Kimono | Hat
Kimono (so versatile and butter soft – non wrinkle!) | Shorts | Swimsuit (size up) | Sandals
Cover up
Boys swim (old Hanna Anderson, new styles here)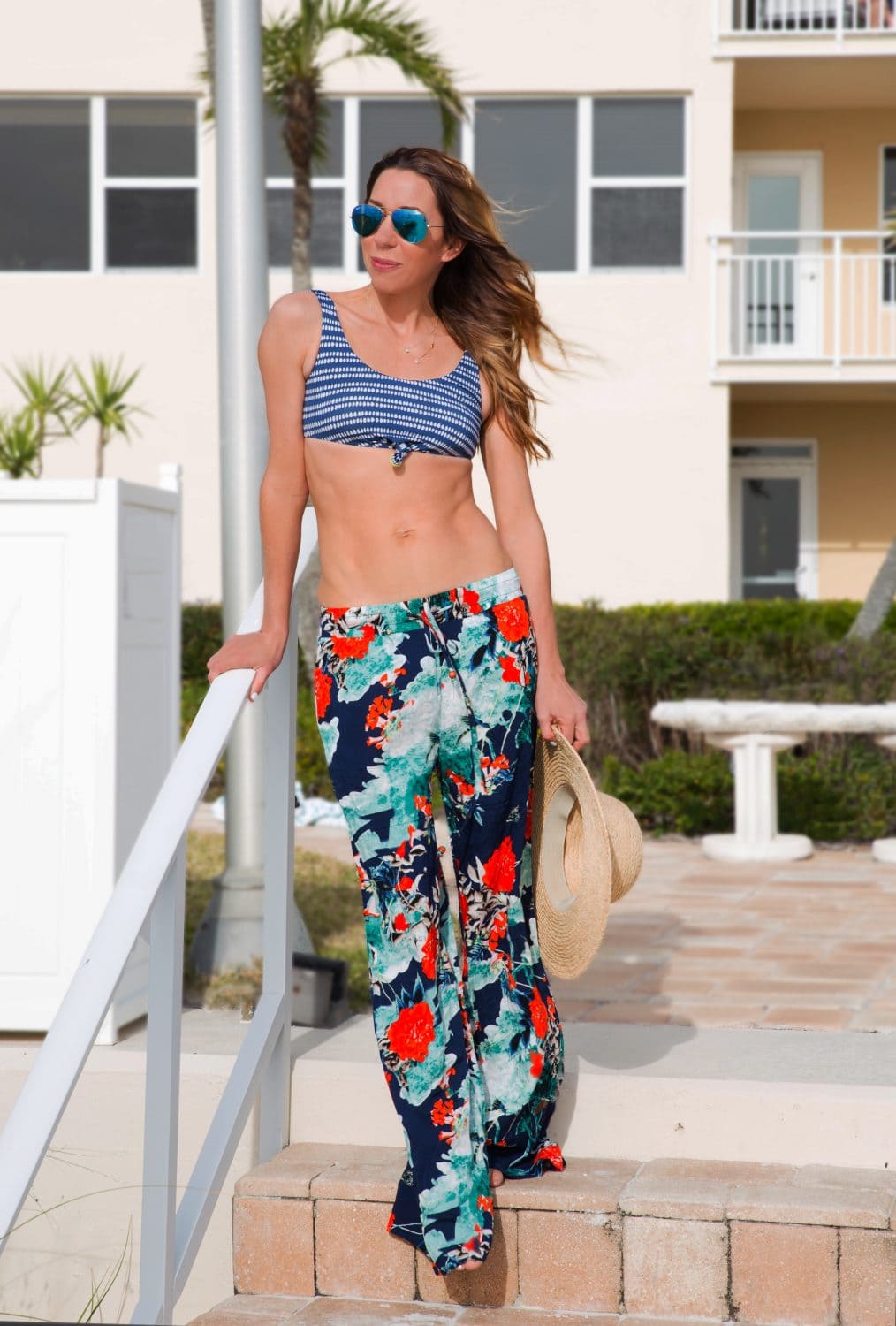 Bikini Top | Bikini Bottom (size up) | Beach Pants
Vacation Style By Night…
Knot front tank ($34!!) | Jeans (click "view more" to see white) | Wedges  (save version of wedges) | Baby outfit is all Cat & Jack
Dress (my color is old, but more sizes and colors here | Sunglasses
Dress (wearing navy night heather) | Hat (similar here) | Sandals (I've been wearing these on repeat! They come in lots of fun colors and add a pop to any outfit!)
Knotted tee (size up) | Jeans | Slides