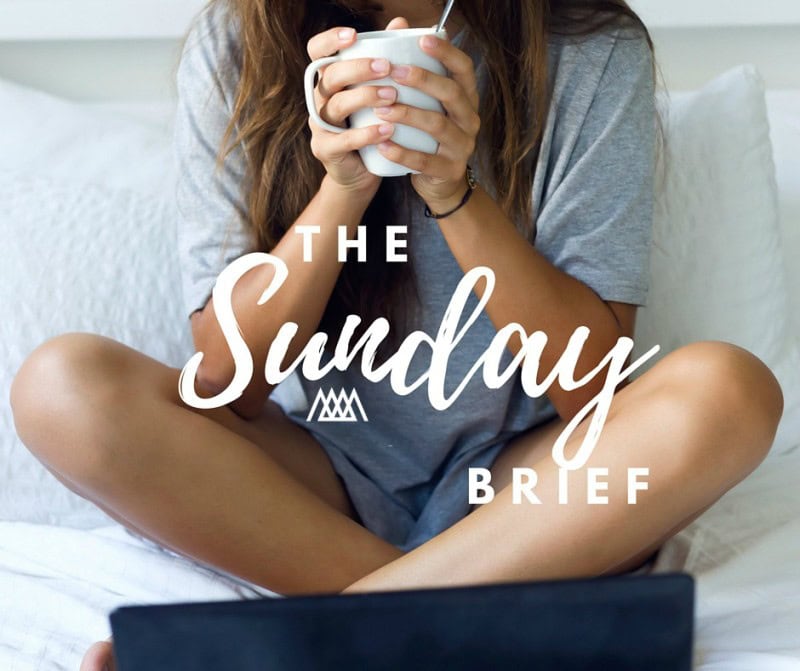 Dilly Dilly // Just a few words that aren't allowed at the Master's Golf Tournament this weekend. Speaking of golf I could get into this golf skirt for summer.
Last Dance // I am not one for gossip magazines but separation of another celebrity couple (looking at you Magic Mike) led me to think of some fun things to do in my own marriage. Definitely digging #3.
Tee it Up // I've been getting lots of request for great tees for spring and one of my fave boutiques is having a major sale! If you have never owned a Stateside tee, now is the time! They have the best fit and are super high quality (wearing this one below – also comes in white/navy) and get an extra 15% off if you sign up with your email. Other faves: Tom Petty fans – this is a must and summer loving girls – this Ahola tank is adorable (Chaser brand is SO soft!!). P.S How cute is this dress?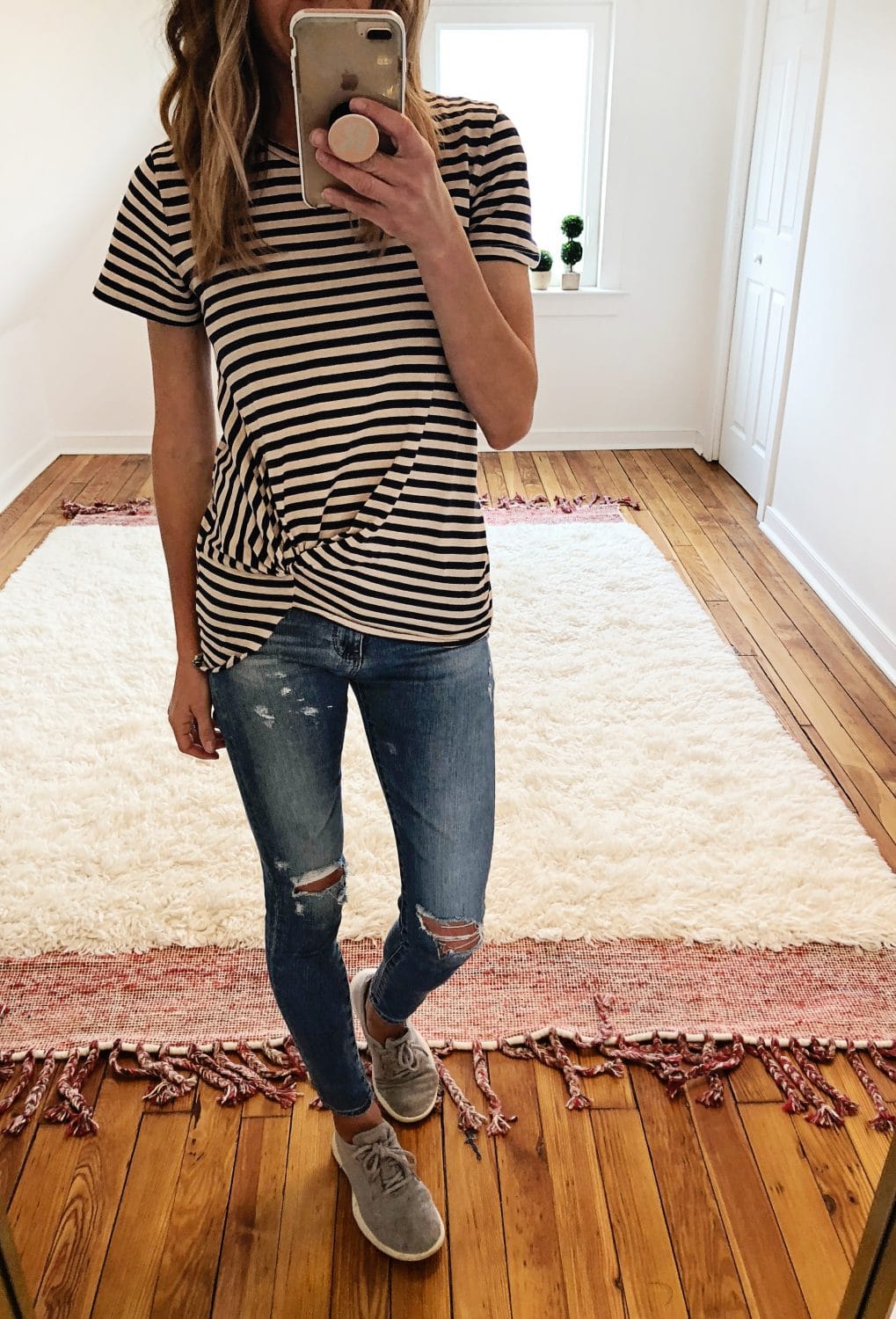 That's a Wrap // Why didn't they have this when I was in the baby carrying years? No more confusing wrapping! SOLD (you know, as in a gift. No more babies for this girl!)
We are All Birds // Yup there is a pop up shop of my favorite sneakers at one of my favorite retailers! Adding these to cart.
Maybe She's Born With It // Or maybe she went to Currie and got eyelash extensions!! Holy wow I did and sort of obsessed. Like when your scary "I just woke up" face that stares back at you when you are brushing your teeth is like a million percent better because of the long curled lashes distracted from the bags under your eyes – you know it was worth it! If anyone has been contemplating these – I highly recommend! Locals, I went to the Wayne location – ask for Le!
Photo Ready // Philadelphia area locals!!! My photographer extraordinaire is offering 20% off all digital packages for sessions booked through May 24th if anyone is looking to do a spring family photo shoot! More info here.
Shipt // Target just announced a grocery delivery service! And while this may deter my "I just went to Target to get ______ and came out with ______ " series… I think its pure genius.
And… that's all I've got!
Happy Sunday.
Lindsey
P.S. The Show Us Your Chic winners have been randomly selected!! Congrats to Angela S., Trang T., Sara P., and Nicole W. Stay tuned for the final blog post showcasing all of your looks and a chance to win an even bigger price!! All winners have been emailed!