Remember when we told you that Cinco De Mayo and The Kentucky Derby fall on the same day? Well in case you are hosting (or invited to) a festive soiree to celebrate either event you now have the perfect (and easy) appetizers and cocktails to boast! For the sake of the blog (wink, wink) we put together a colorful spread of small bites and tasty drinks to showcase each of these wonderful events. As a nod to Cinco de Mayo, we have the best guacamole recipe (no really) pair with a refreshing tequila cocktail. And for our Derby Day cocktails and appetizers, we have the easiest Pimento Cheese Tea Sandwiches paired with a Blackberry Mint Julep… this party is complete.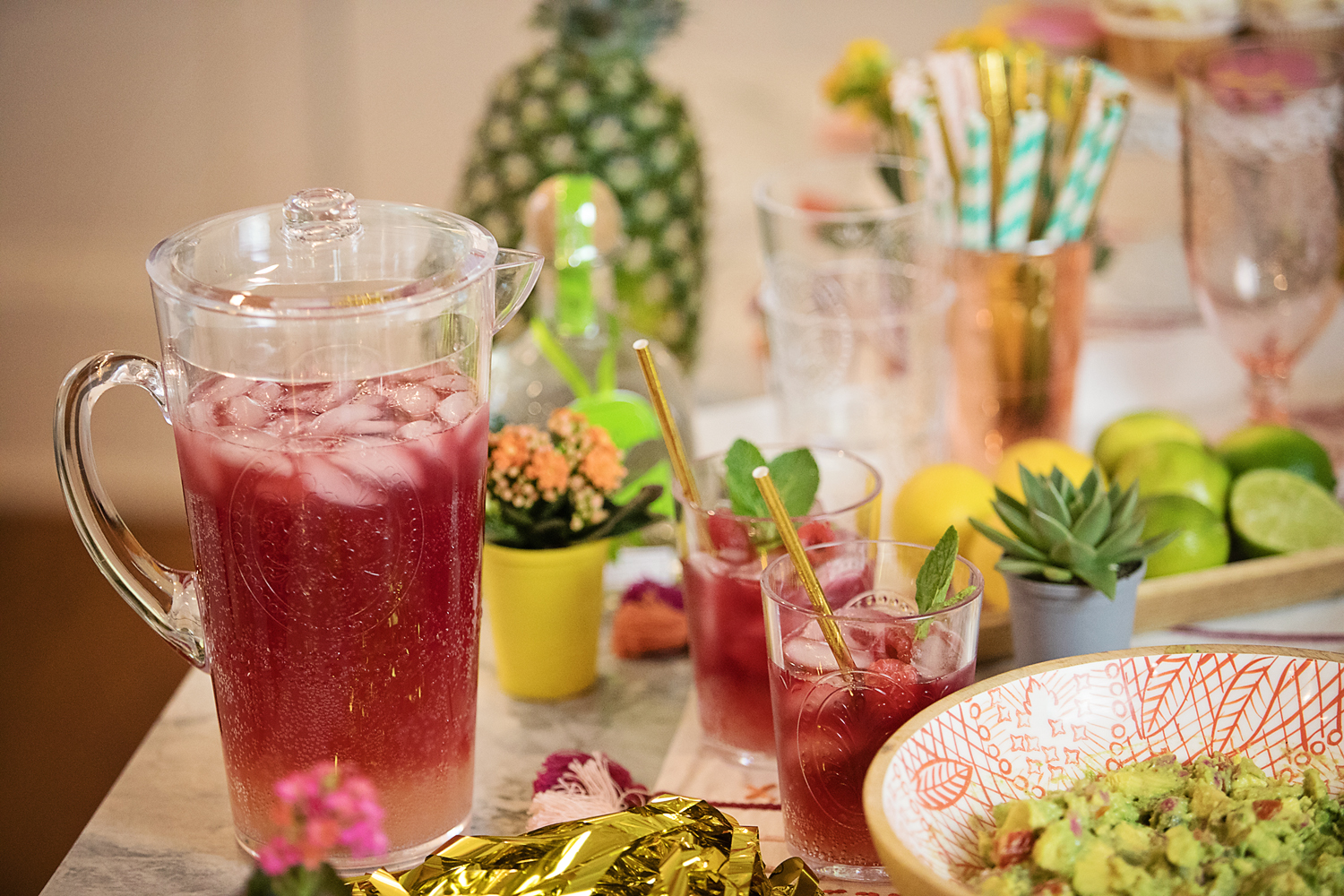 First up, the guacamole! My youngest sister is known for whipping up a mean gauc with just a few simple ingredients.
The Best Ever Guacamole Recipe
Ingredients
3 Avocados
1 Small Tomato (or handful of cherry tomatoes)
1/4 of Red Onion diced
1 Jalepeño (cut in half, remove seeds and diced)
Salt and Pepper to taste
1 Lime squeeze
Recipe
Combine all ingredients and mash avocados. To turn up the heat add hot sauce.
Pimento Cheese Tea Sandwich Recipe
Next up is a super easy sandwich that is the perfect nod to southern eats. Check out this article for the full history of this delicious spread.
Ingredients
Pimento Cheese Spread
Cucumber
Bread
Recipe
Spread the cheese on the bread and gently place cucumber slices (about four to a slice)
Top with another slice of bread and use a cookie cutter to punch out each sandwich.
The Jockey Julep
Now for the cocktails… first up is the re-defined mint julep complete with muddled blackberries.
Ingredients
Bourbon (2oz)
Simple Syrup (1oz)
Lime Juice (1oz)
Mint
Blackberries
Recipe
Muddle blackberries and mint in the bottom of a glass. Pour in bourbon, seltzer and simple syrup. Add a wedge of lime to garnish.
Pinko De Mayo
And we all know that Cinco De Mayo isn't complete without Tequila!
Ingredients
Tequila (2oz)
Pineapple Juice (4oz)
Cranberry Juice (just a splash)
Simple Syrup (1oz)
A few leaves of mint and raspberries to garnish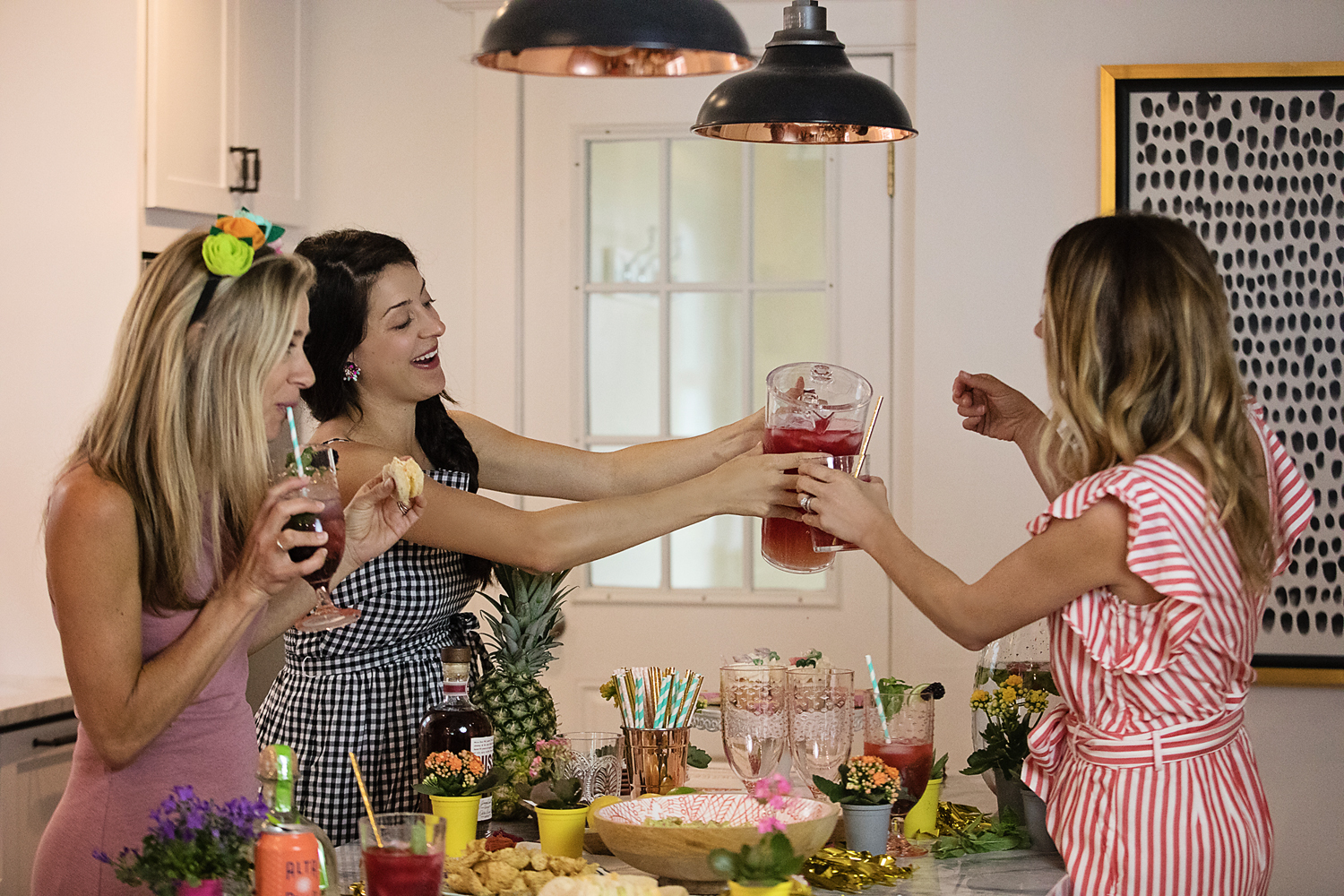 Wearing 
Pink Sheath Dress (comes in three colors)
Shop the table scape here…