What can I say? Being a mom is the best and the hardest job in the world. No surprises there. Ok well some surprises. Rewind to 10 minutes ago as I was feverishly unloading groceries so I could maximize my time during the sacred nap time. I heard a loud thump, then a scream. It was one of those moments where you're not even sure how you got up the steps and what was knocked over in your path (it is quite possible that I flew) only to find my baby (okay he's almost two) laying on his back, buck naked on the floor next to his crib. Just when I think I have this whole motherhood thing figured out, my 4th is certainly testing my capabilities. A crib stripper and jumper? What is a girl to do except hug that crazy boy, dress him, and put him back to bed.
And this is the easy part of motherhood. And the only reason I know that is because I have older kids with "real" problems like homework, and friend drama, and sports woes….. and we haven't even hit the teenage years. It's funny because when I thought about having babies, I only ever imagined the baby stage. I can't even fathom parenting a teenager let alone four of them. I might never sleep. Which brings me to the entire point of this post….. I am tired as a mother and no part of that is going to change any time soon.
I started this blog as an escape for moms – a place where women can connect, be inspired by each other, and leave feeling a little bit better about themselves. When I find a product that forces moms to indulge in a little me-time and leave feeling rejuvenated, I can't NOT share it with you all. Hi I am Lindsey, and I believe in the power of pampering…. especially in the form of a luxurious Italian skincare line….
A few weeks ago I had the privilege of taking a little business trip to NYC to meet with the Borghese team, learn more about their products, and film a short video (see below!) with Abby who is also "tired as a mother"…..(yes, she is pregnant with her second girl and just a few short months away from being the mom of 2 girls under 16 months!)
(using Restorative Eye Sheet Masks above)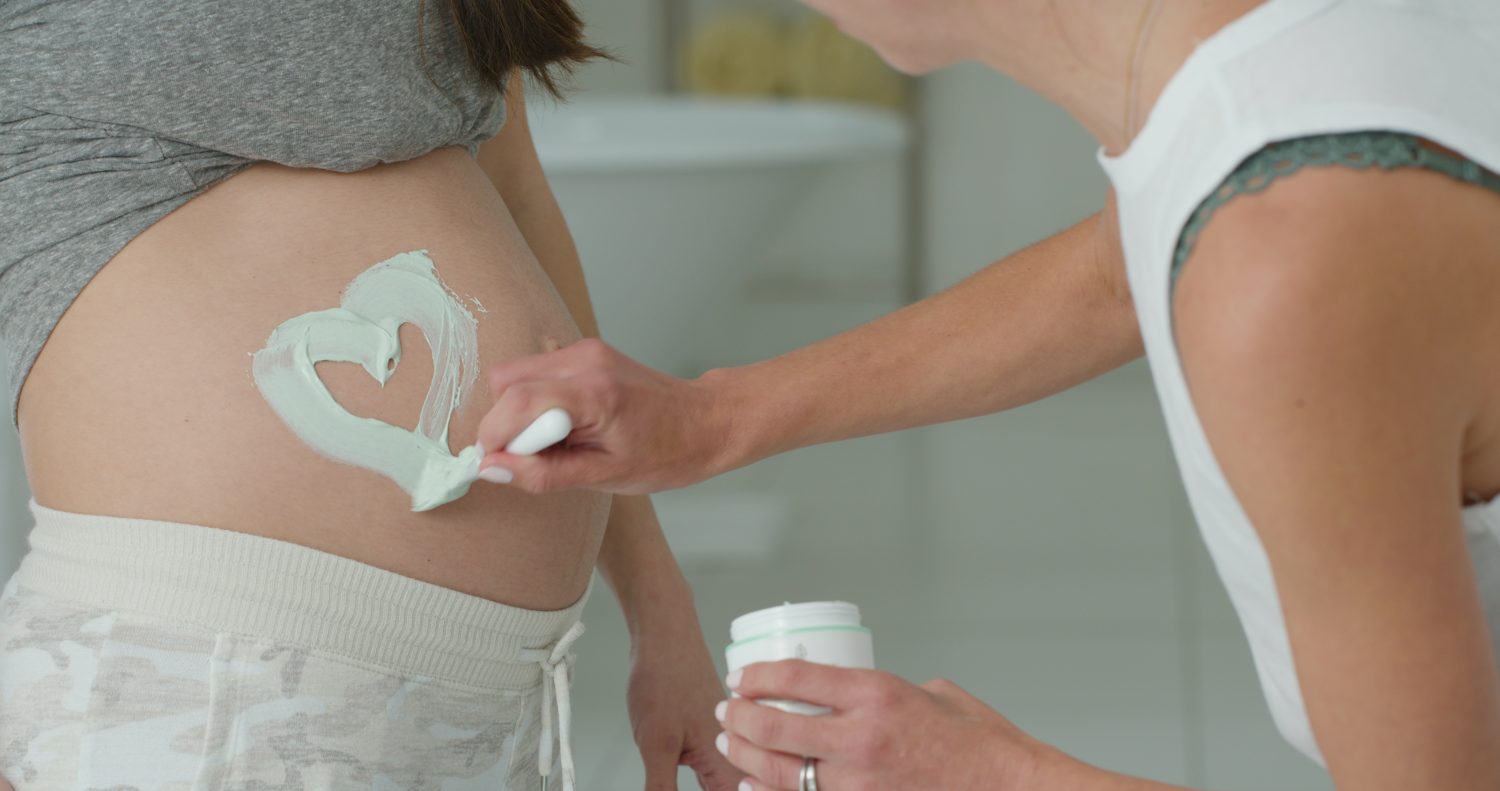 No matter what stage of motherhood you are in, little pick me ups are always in order, which is why I love the entire Borghese line, especially their fango masks…. that's Italian for "mud"!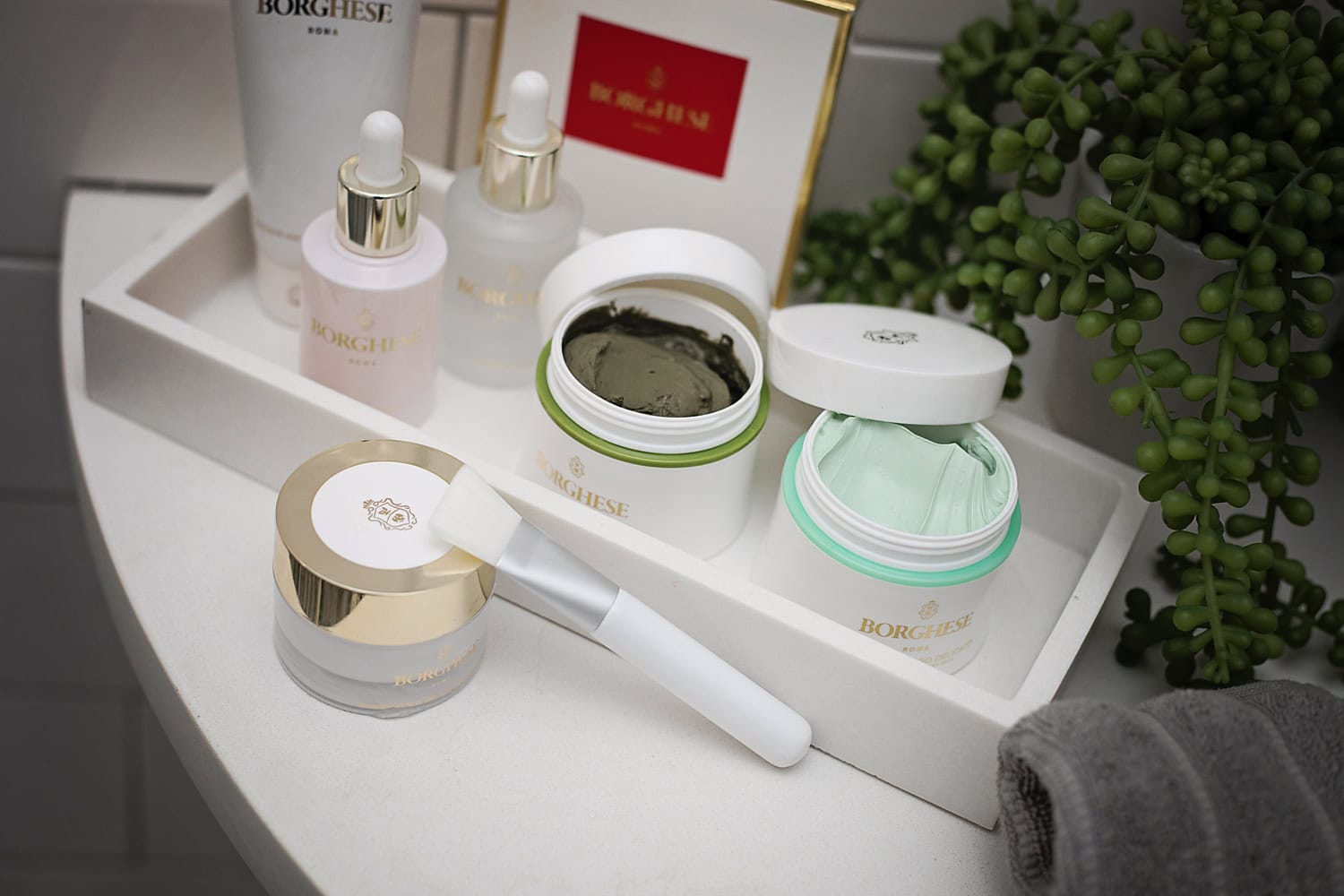 The Borghese team taught me to lay it on thick like you are icing  a cake! And you can see that I am using two different masks instead of one. This is a new trend called "multi-masking" where you apply  masks in different areas of your face depending on your skin concerns. I like to apply the Advanced Fango Active Mud Mask  to my t-zone because it is ultra purifying and exfoliating and helps to minimize pores and keep oily skin at bay. For cheeks and smile lines I use the Advanced Fango Delicate Mud Mask because it helps to restore life to those more delicate areas.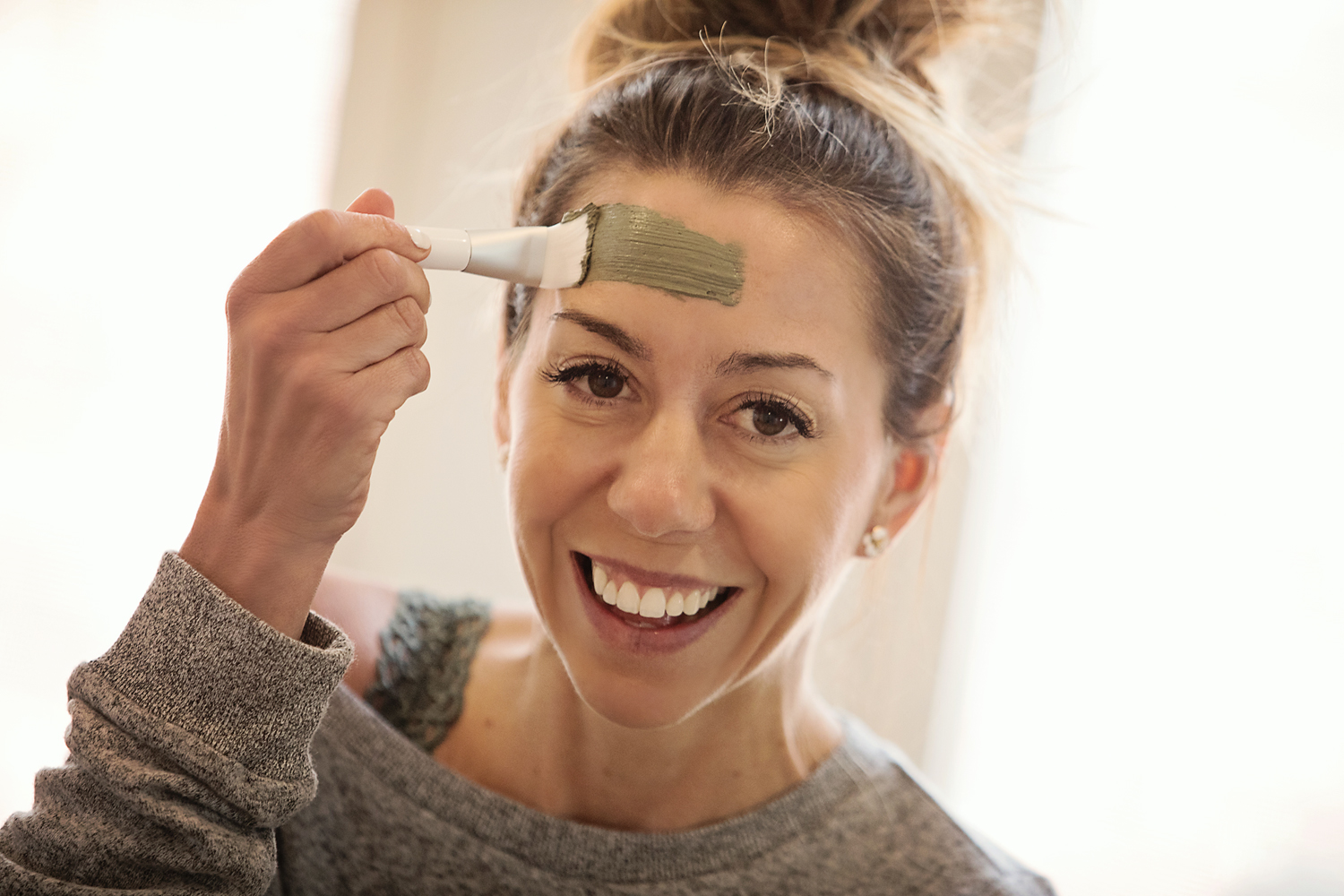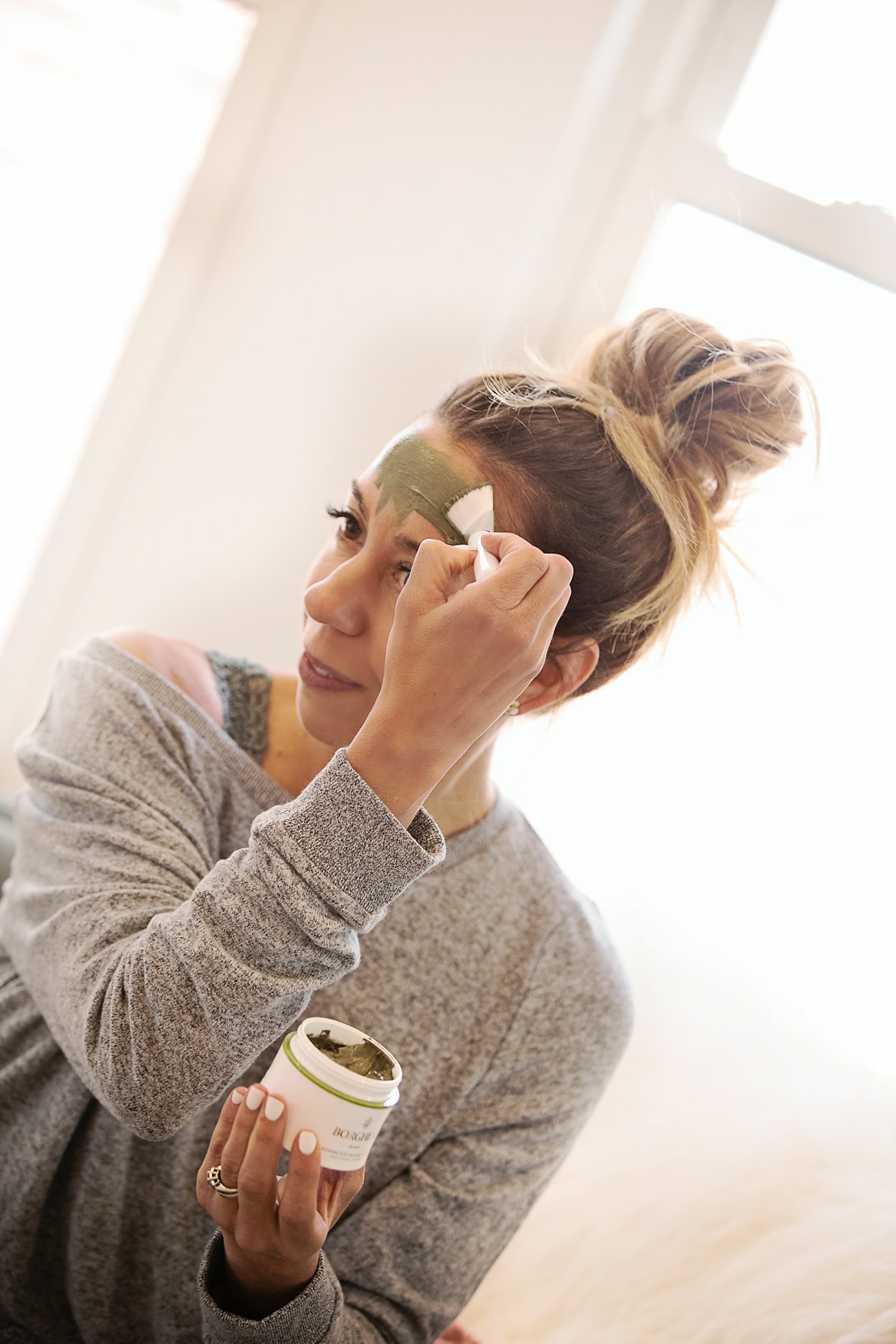 One of the best things about these masks besides the fact that you can instantly feel them working, is that they only need to sit on your skin for 2-5 minutes. Because really, who has time for much more than that? Just enough time to scare your kids or uh…. take a quick selfie 😉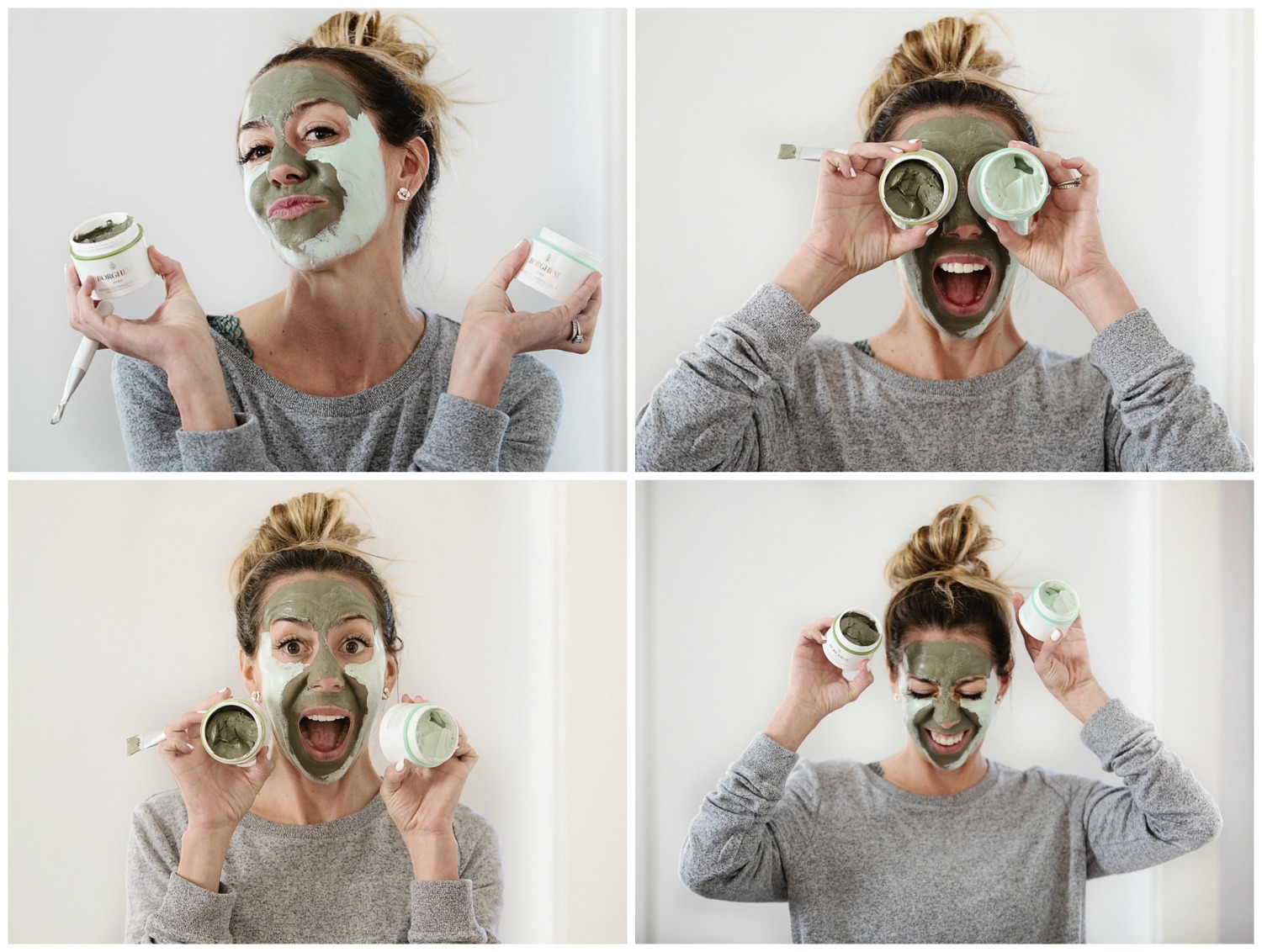 I just use a warm wash cloth to remove the mud, and follow up with moisturizer.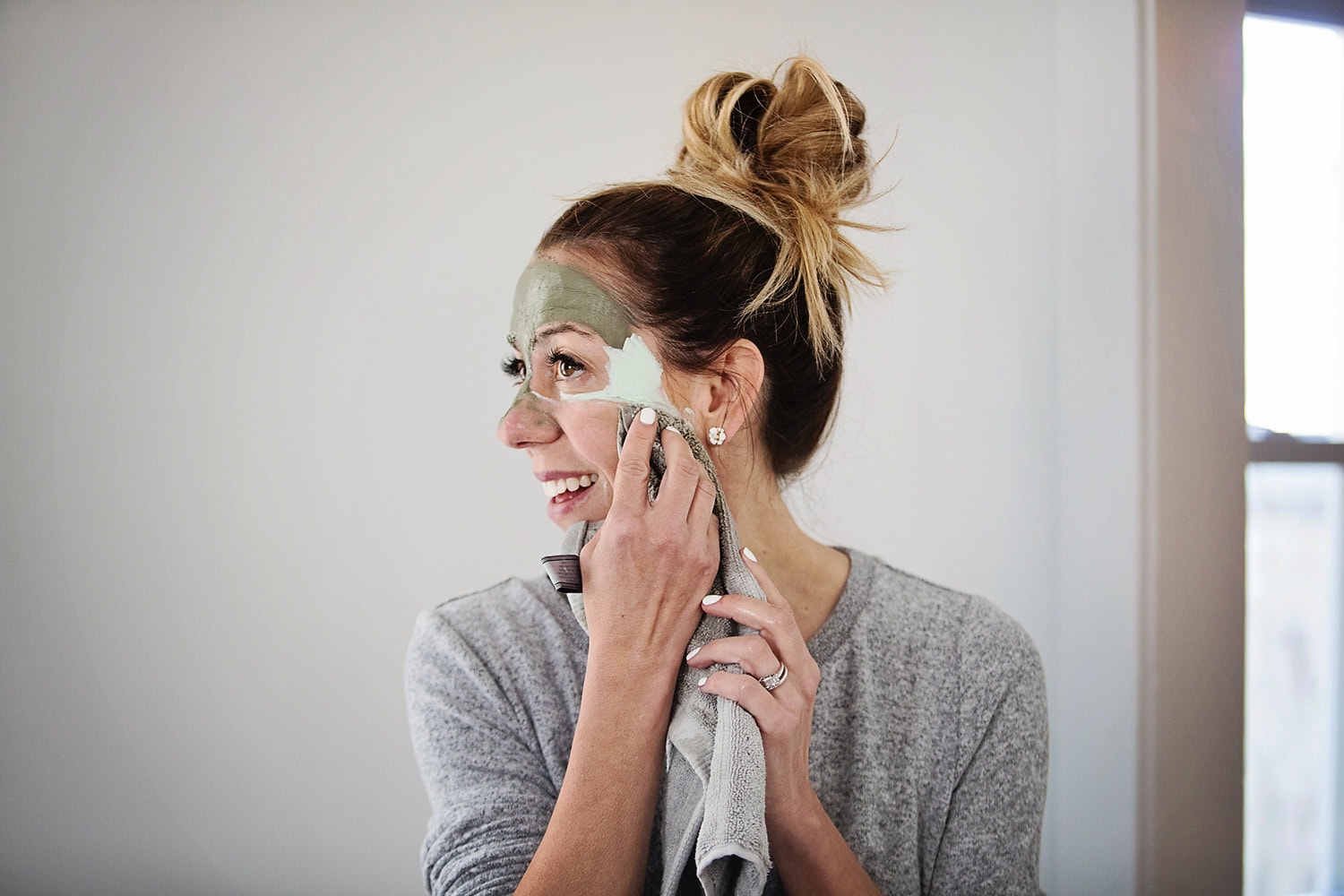 And, here I am, in my bare faced glory.
Tired who?
Check out my full skincare pamper session here:
Shop my favorite Borghese Products Below:
Advanced Fango Active Mud Mask
Advanced Fango Delicate Mud Mask
Shop it all HERE!
Thank you to Borghese and ShopStyle for partnering on this post.