Ok let me just cut to the chase: It's Nordstrom Triple Points time (and if you don't already have a rewards account and/or credit card, what are you waiting for?!) The triple points bonus is one thing, but the early access to the Nordstrom Anniversary Sale is e.v.e.r.y.t.h.i.n.g. If you remember how fast everything sold out last year, it is crucial to have that golden ticket (or eh, silver plastic square) to get in on the action first. Ok get ready to consume some pretty important information: There are a few days left of triple points which is code for racking up the Nordstrom Notes to spend during the Nordstrom Anniversary sale which will be July 20th through August 5th and early access will start the week prior starting on July 12th. Wow that was a long sentence, but well, now you know.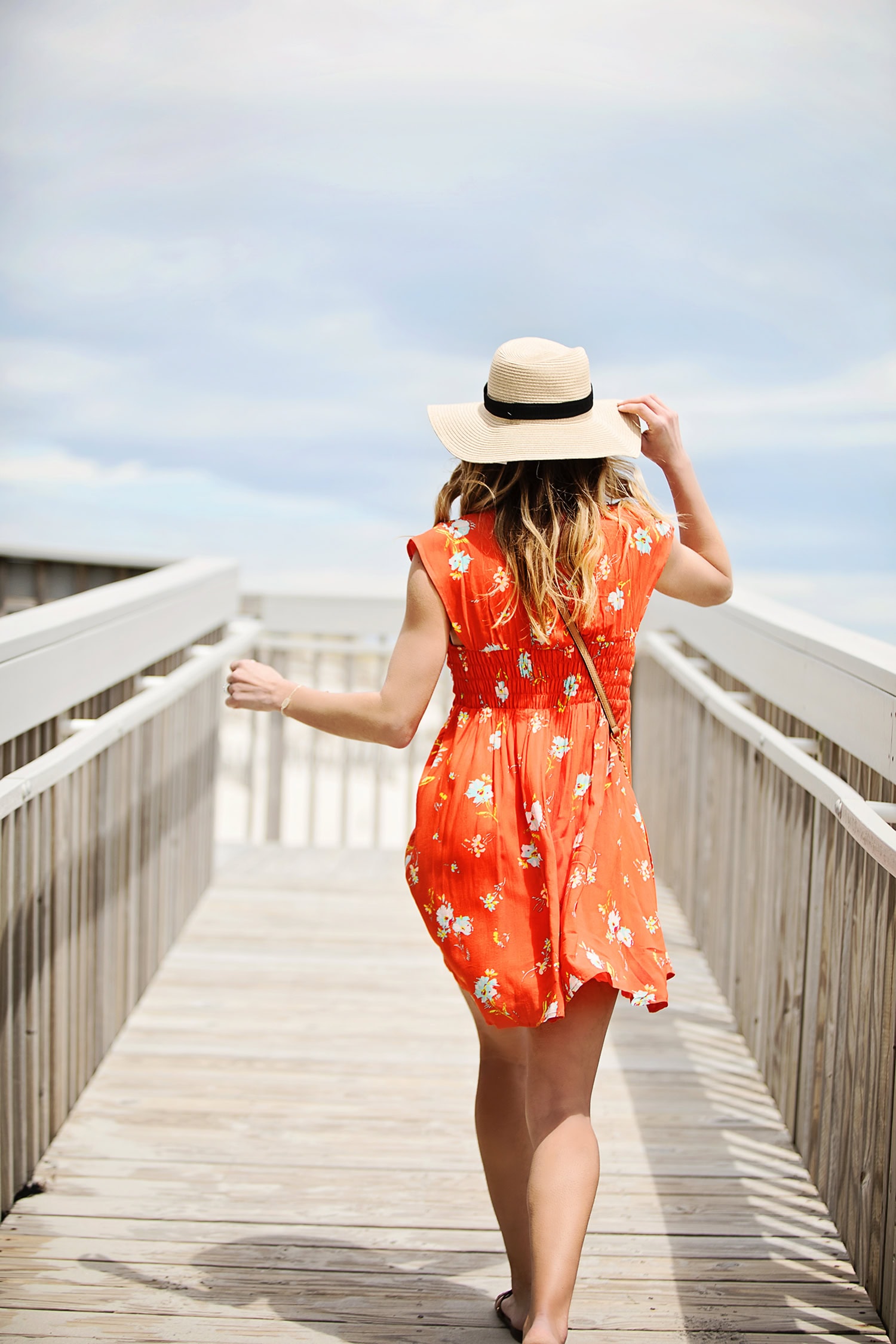 Dress |  Hat | Sandals (size up .5)
I curated a boutique of some of my favorite pieces for spring/summer that are worthy of racking up those points, but first, what's in my bag?
Word on the street is that these new Nikes are epic
I need to find a spot for this rug in my life
This adorable swimsuit (well, let's be honest, the top is a splurge so I'll pick up  basic bottoms at none other than Target!)