Bralettes… where do I begin? Well after nursing 4 children bralettes have become my best friend. First let's put some rumors to rest: no they aren't super supportive and yes the ones with padding are few and far between. But, what they lack in those two areas, they make up for in the fact that they are really very pretty and can be super comfortable. The question I get most is: How am I supposed to wear bralettes? Personally, I like to let them show. Whether its with an off the shoulder top or the answer to those strappy camps… bralettes fill in for the strapless bra situations. Here are a few ways that I let my bralettes show for different occasions. I also rounded up some of the best bralettes for those ladies that are bigger than a B cup or are just looking to lose the wire.
Every Day Casual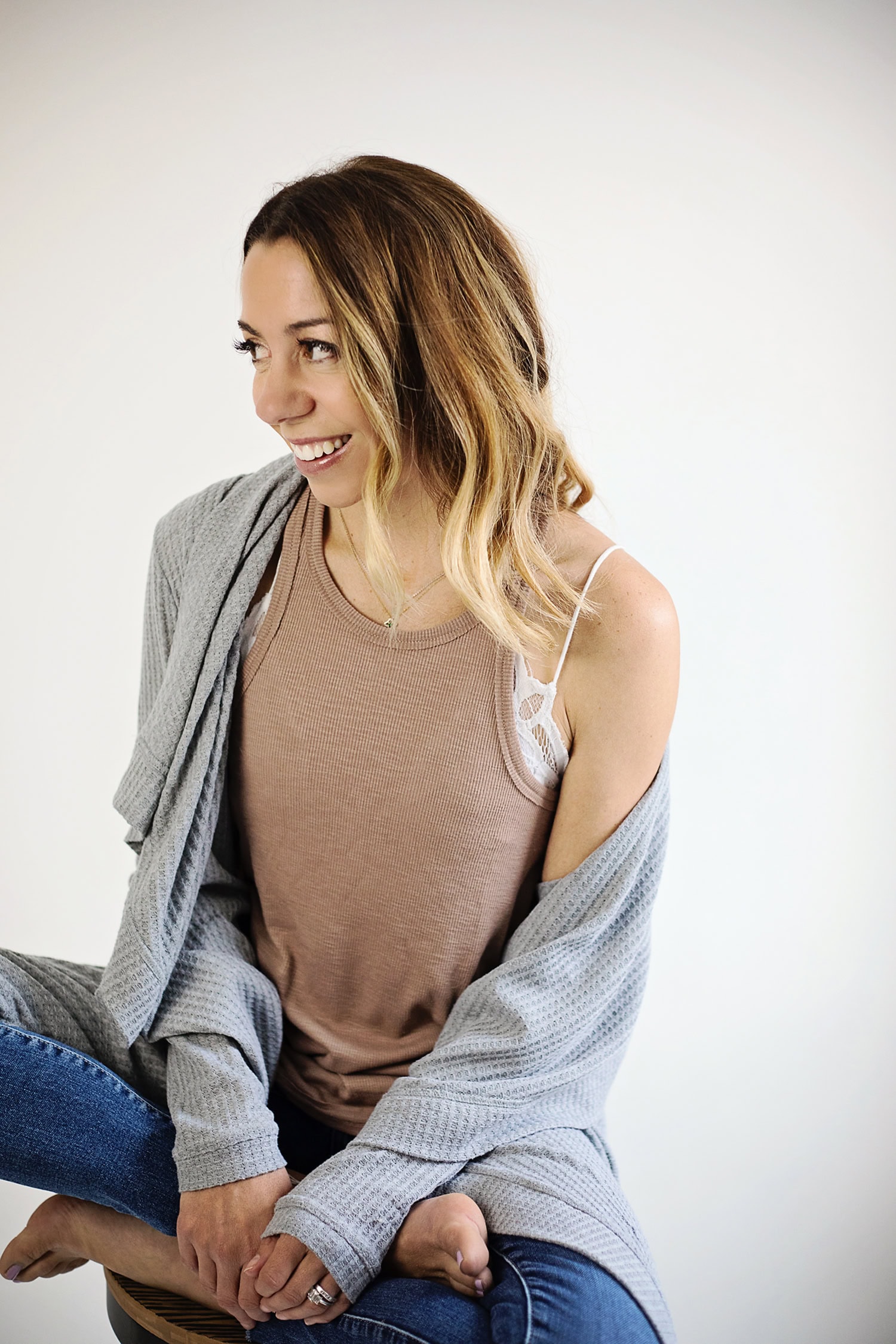 This tank is cut in at the armhole and finding a bra that hides underneath is pretty tricky. This bralette looks like a lacy camisole and comes in a variety of shades and color pops. It is the perfect under layer for sheer tanks or those harder to layer tops.
Wearing
Bralette || Tank || Cardigan || Jeans
Still a little weary about letting your bralette show? Add a cozy cardigan to throw over! Or check out some of the high neck bralettes that would perfect for under this tank.
Date Night
This top happens to be all sorts of strappy! And while I could go strapless I figure a few more straps would just add to the fun. I also rounded up some other strappy bralettes that I love.
Wearing
Weekend Vibes
On the weekends (heck let's be honest.. any day really) I love to go wireless, but sometimes an extra lift is needed. This pretty little number is also padded which means you can wear it with t-shirts and don't have to worry about headlights (for lack of better word!) It also doesn't hurt that this bra has pretty straps so it is my go to for off the shoulder or slouchy tops.
Wearing
Bralette || Tee || Off the Shoulder Top || Jeans
And some more padded or lined bras for weekend wear.. or really any day of the week.
The Cami-Situation
And when date night happens… I want to thoroughly be able to relax and enjoy and NOT have to worry about being uncomfortable in a strapless bra. The solution? Let your bralette double as little added lace under those strappy camisoles. For all those husbands and boyfriends who strongly dislike my blog.. they may thank me for this (wink).
Wearing
Shop all my favorite bralettes below… and for those who need extra support try this one or this brand!