All we need is one warm day and my mind instantly switches to summer mode. Rosé, sunscreen, happy country music on full blast (just me?), and my search for the cutest swimsuits begins. This season, one pieces are the suits to be wearing and for good reason – there are SO many good ones! Yes, the classic scoop back silhouette that looks good on about 1% of the population is one of the more popular suits out there right now, but if we look beyond that trend, there are plenty of other one pieces that are worth a look. I am sharing two statement swimsuits that are completely different styles/vibes, but both gorgeously made, LINED, and seriously comfortable (a.k.a. the bootie area stays put). Whether your swimsuit style is femme and flirty or sporty and chic, I've got THE suit for you.
Sporty Chic Swimsuit
Ok I know what you are thinking. White?! Yes, white. Like I said, this suit is double lined and the white and black contrast is classic and stunning. But yes, it does come in several other colors. This suit is the perfect blend of sophistication (can somebody pass the prosecco?) to sporty (hang on a second while I chase my toddler down the beach).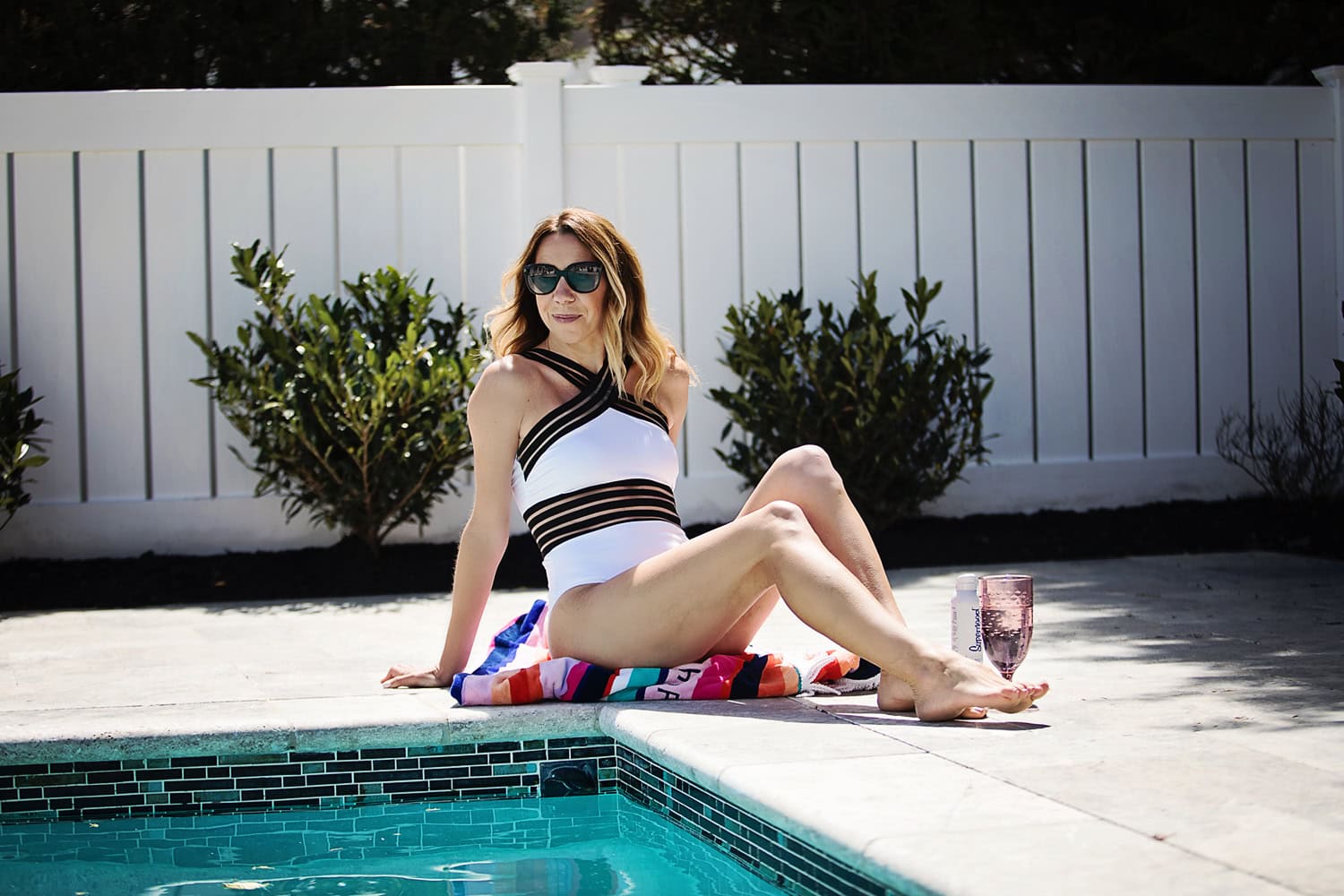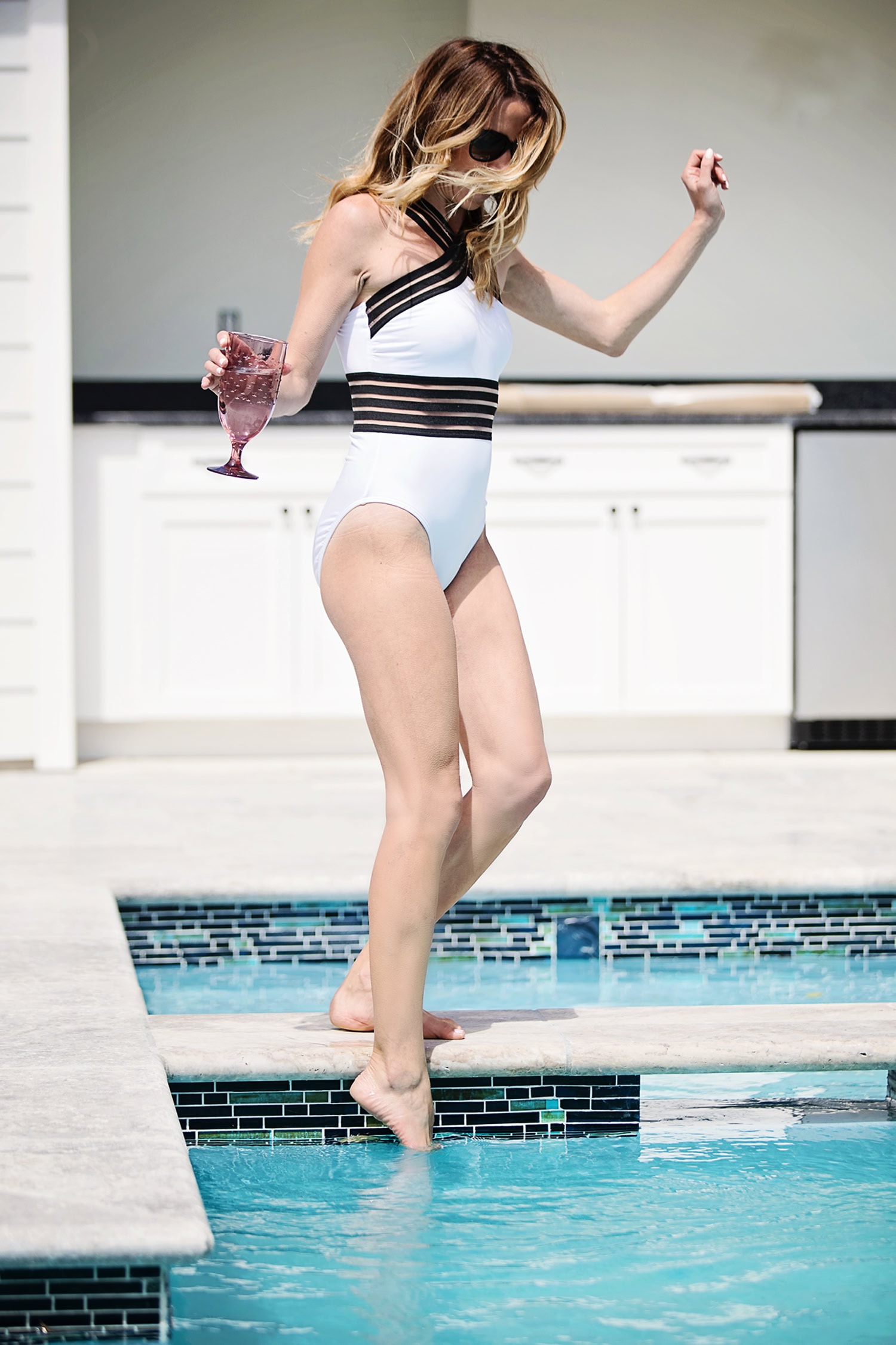 Shop the Look:
White Contrast Swimsuit (I am wearing a size small for reference) | Sunglasses
Flirty Femme Swimsuit
From the floral print, to the ultra feminine off the shoulder ruffle cut, this suit screams fun. I loved pairing it with denim shorts and wearing it more as a "top" for an easy to-the-beach/from-the-beach/to-the-bar outfit. While this might not be the best suit for moms of toddlers, it is perfect for those who are in the I-can-actually-sit-in-my-beach-chair-and-read-a-book phase. I am not anywhere close to that phase, but what can I say? I like to take risks in the name of fashion?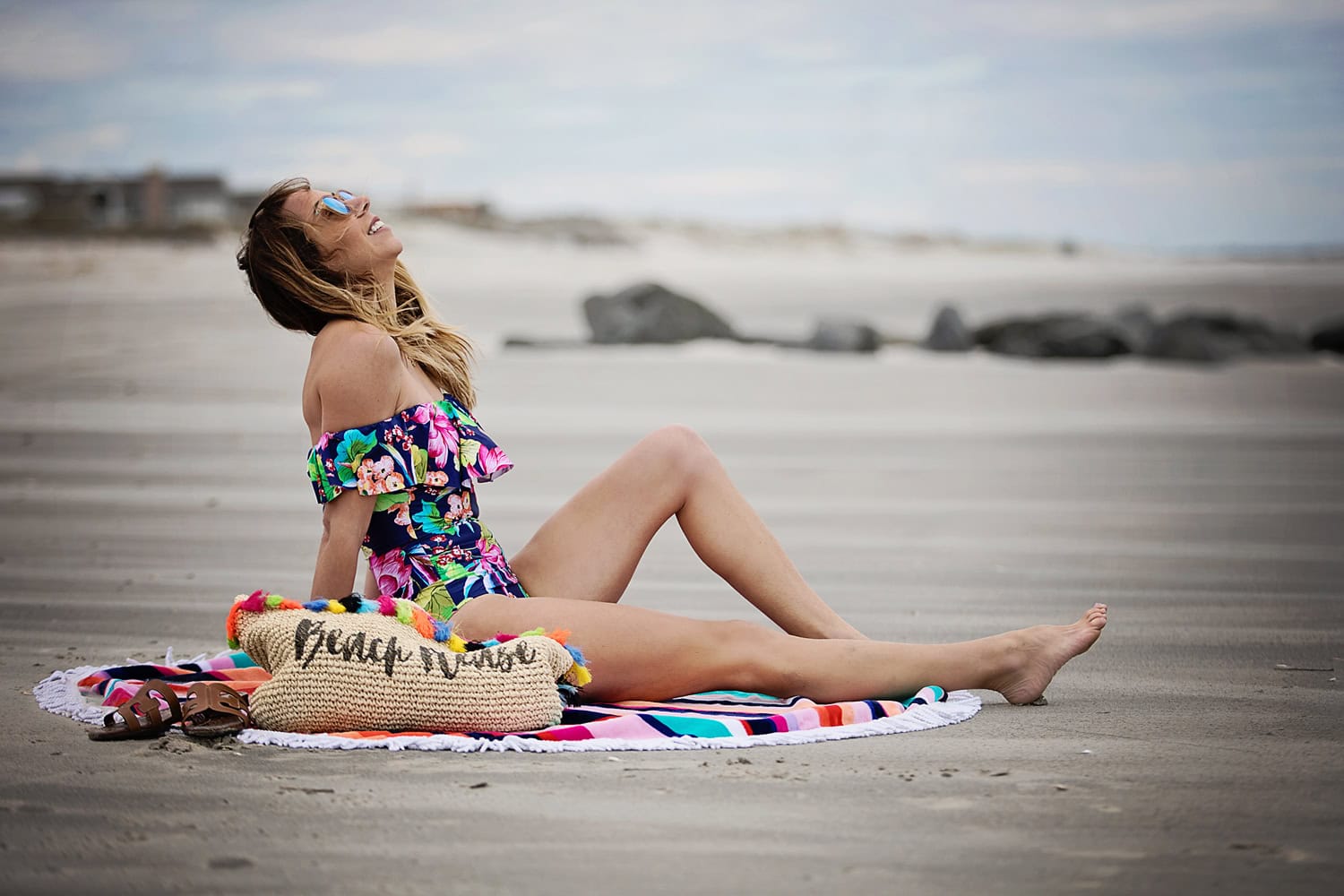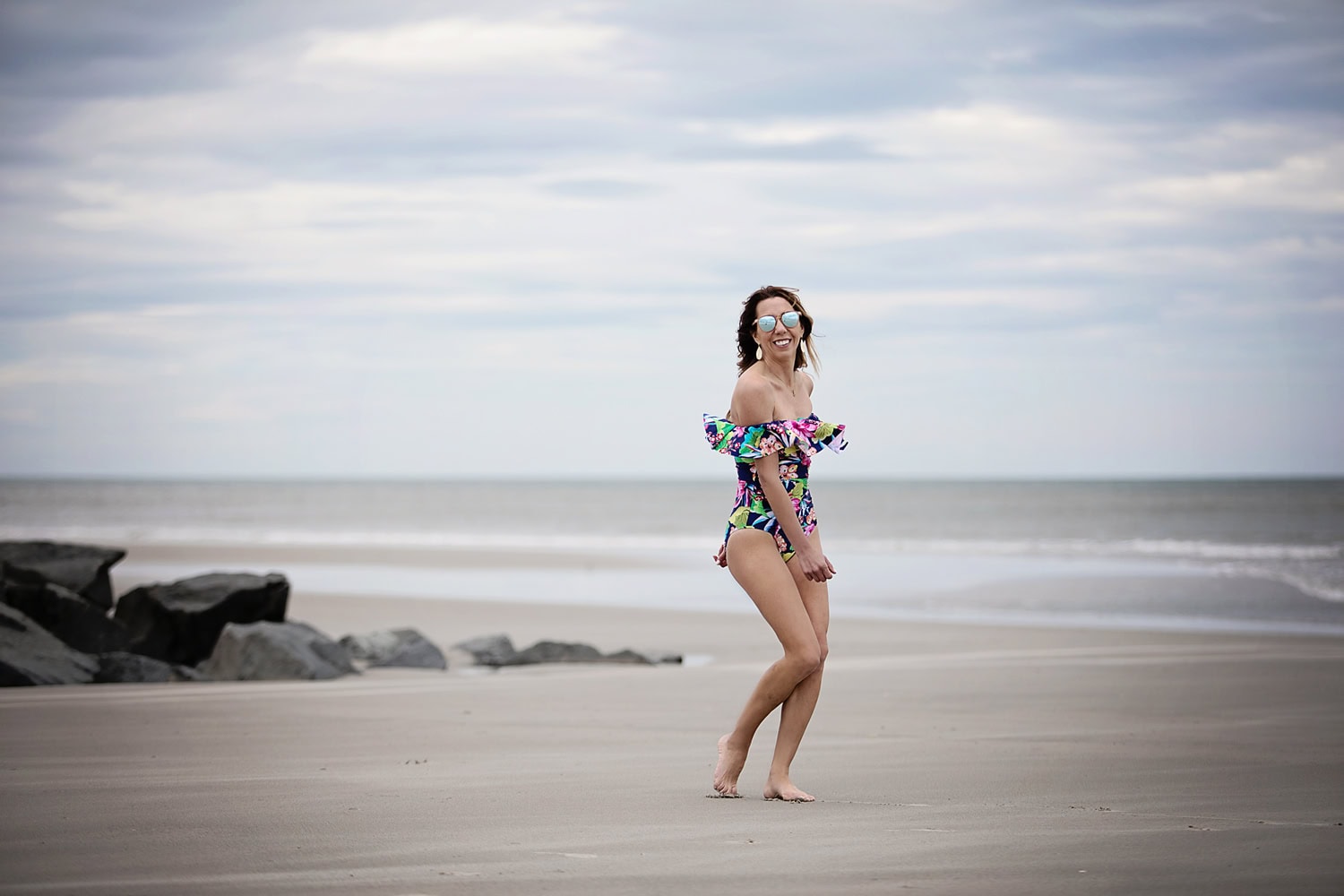 Shop the Look:
Off the Shoulder Swimsuit | Beach Please Bag
More favorite statement swimwear from Macy's:
Thank you to Macy's and ShopStyle for partnering on this post.