Sitting around the dinner table as a family is a rare occasion in my household. For starters, my little one would rather sit on the table than at the table and usually one of the other boys has soccer or basketball or baseball practice (depending on the season). When we do have time to sit down together as a family the last thing I want do is to spend hours preparing it. Let's be honest, if I had all the money in the world I would hire someone to come make (and clean up) dinner every night. I LOVE food, but I don't love cooking. Home Chef is the next best thing. And no I don't mean that I have an in home chef, but this handy service sure makes it feel pretty close. Home Chef is offering Motherchic readers $30 off your first order with code: LINDSEY30
Home Chef is a meal kit delivery service that sends you full meals including the fresh ingredients and step-by-step directions right to your door. It really takes the guess work of "what should I make for dinner" out of the equation. All I have to do is open the box, do some quick chopping or sautéing and dinner is served! This gives me more time to actually sit down and eat with my kids, which to me is the most important.
I ordered two different meals to try out and no surprise they were both a hit! The best thing about these kits were I wasn't fumbling in my kitchen to find that spice I swore I used once before or trying to find some way to incorporate vegetables into the meal… everything is easily packaged (yes spices included) and Home Chef offers twice as many meal options as other meal kit delivery services (yes veggies included). Some simple prep and assembly is required, but the directions with pictures was super easy to follow. And quick! I was so surprised how quickly I was able to pop these in the oven. Again giving me more time with my kids… or maybe opening a bottle of wine 😉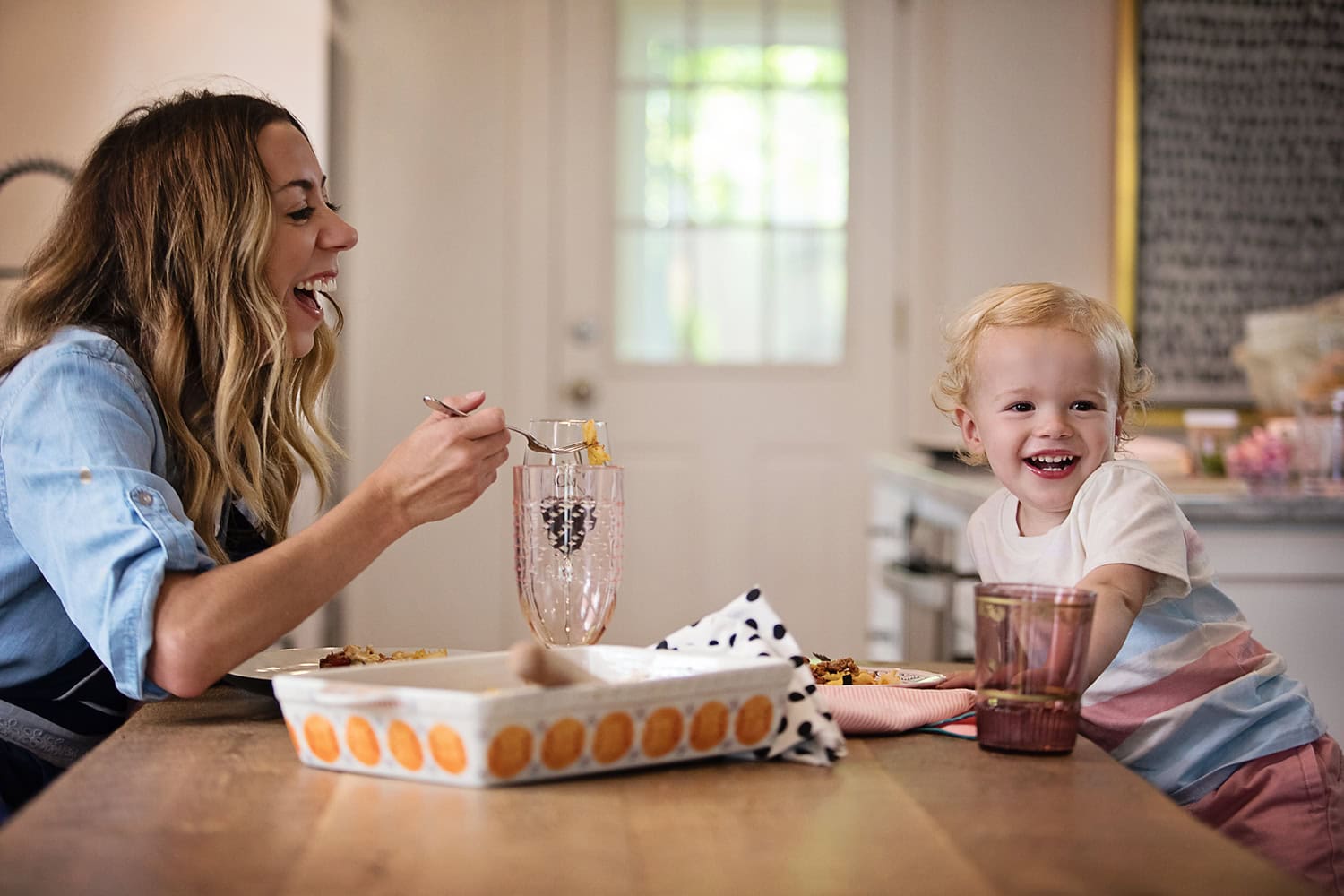 The recipes I selected were most definitely kid friendly and I loved how I was able to select from 15 different options as well as choosing my delivery date. So many times I feel like I am in a cooking rut, but all of the selections are a familiar twist on recipes my family already knows and loves and all can be made in under 30 minutes.
Now if only there was a lunch option…. oh wait, there is! They also have "5 Minute Lunches" which the TMCHQ team will definitely be taking advantage of…..
Thank you to Home Chef and ShopStyle for partnering on this post.