Does anyone else feel like it went from winter to summer a bit to fast this year? With Memorial Day around the corner and summer spirits on my mind I felt it necessary to refresh my wardrobe (and yours) with some of the hottest summer must have trends. Summer is all about the details and ease of dressing, which is such a nice break from the layering on top of layering during the winter months. We have rounded up 5 trends and items that will instantly update your closet. I put some of these trends to the test… starting out with a romper I wore on a recent trip –  my favorite go-to item to feel put together in a pinch.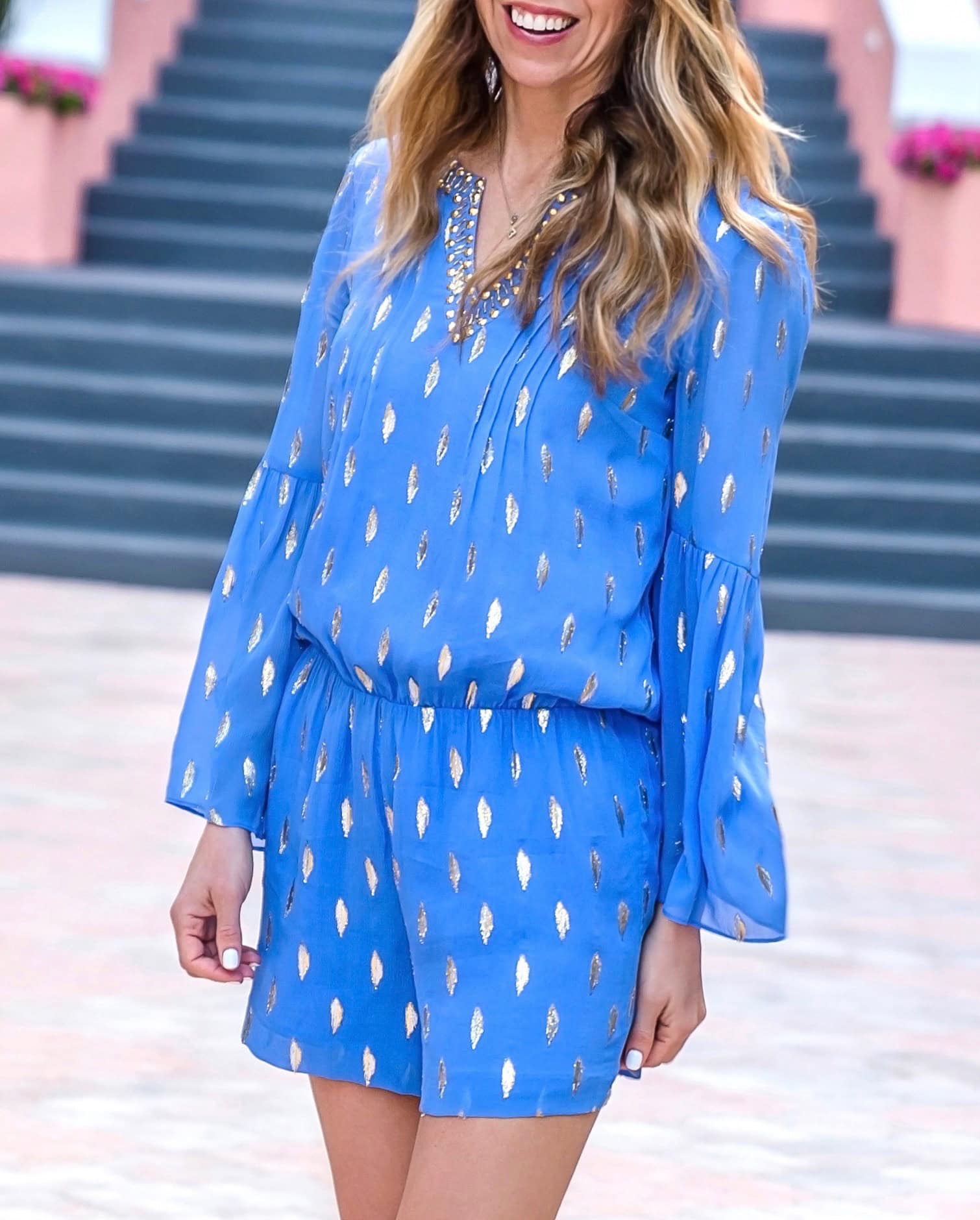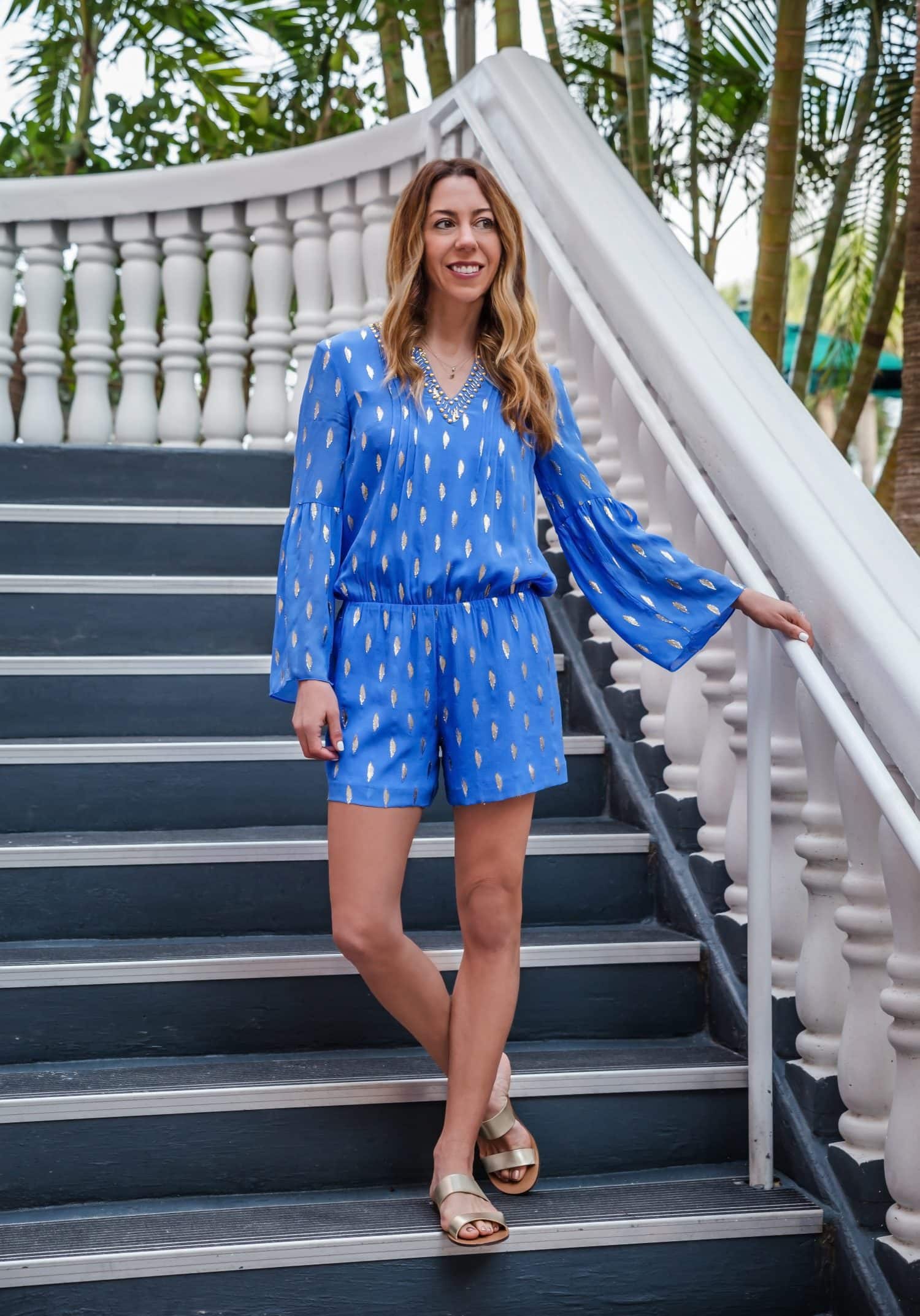 Wearing:
Jumpsuit (also love this one) | Sandals | Espadrilles
5 Summer Must Have Trends

Jumpsuits
For me summer is about one piece dressing and the jumpsuit is the best dress alternative. There are so many options when it comes to jumpsuits and just like dresses are easy to dress up or down.
Shop the jumpsuit here and more of our favorites below.

Smocked Details
I love when a trend also is comfortable… like smocking. Just a little extra ease to make those summer tops and dresses a tad easier to wear.
Shop the swim suit here and our other favorite smocked items below.

Buttons, Buttons, Buttons
Button up or button down, either way buttons are everywhere. This little detail takes an ordinary cami from drab to fab. Sometimes its just that extra something (like lipgloss and mascara) that can totally change your look.
Shop the cami here and our other favorite buttoned items below.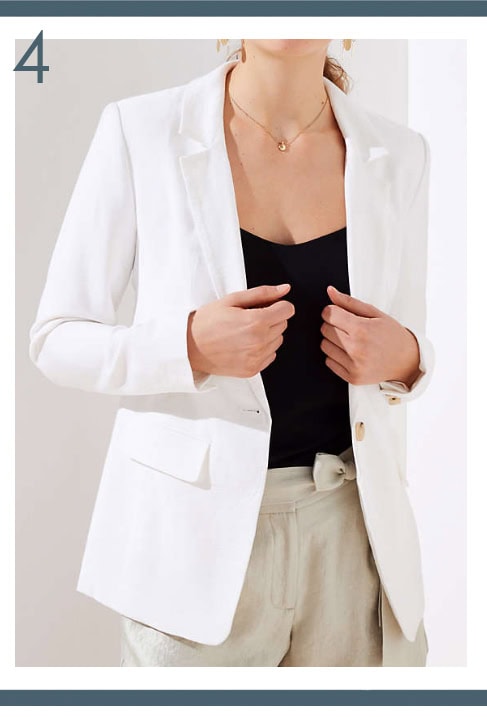 The Oversized Blazer
Consider this your summer jacket. A polished touch for those chilly nights or air conditioned offices. Pop over a cami and jeans for a surprisingly effortless look or pair with a slim dress to go from office to happy hour.
Shop the blazer here and more of our favorites below.
Circle Accessories
The hoop earring has started a trend of its own. Hoops and circle details have been popping up on accessories from bags to shoes to jewelry. Whether it be a small detail or a the entire silhouette the circle is here to stay!
Shop the bag here and more of our favorites below.